U.S. Surpasses 150,000 Coronavirus Deaths As States Set New Fatality Records
Deaths from the novel coronavirus surpassed 150,000 in the U.S. Wednesday, as outbreak resurgences raised fatality tolls across a handful of hard-hit states.
The latest mortality data followed two weeks of daily increases in average U.S. deaths from the virus. It came as the White House Coronavirus Task Force assigned "red zone" designations to 21 U.S. states because of rising case counts and COVID-19 diagnoses neared 4.4 million nationwide, according to Johns Hopkins University. The death toll approached original projections shared by members of the White House Coronavirus Task Force near the start of the pandemic, which estimated the U.S. would see between 100,000 and 240,000 deaths with strict social distancing measures in place.
The original estimate was based on projections determined by the University of Washington's Institute for Health Metrics and Evaluation (IHME). The institute's current model now estimates the U.S. will see more than 224,500 deaths from COVID-19 by November 1.
"Today's news that 150,000 people in the United States have died from COVID-19 represents a tragic milestone," Dr. Ali Mokdad, director of Middle Eastern Initiatives and global health professor at IHME, told Newsweek on Wednesday.
"IHME projected such a tragedy. We also had forecast when it would be safe for different states to relax mandates, but as we all recognize, several states have seen new infections, especially among young people, caused by the premature relaxation of prevention measures," Mokdad said. "Our clear and consistent message, 'wearing masks saves lives,' cannot be over-emphasized."
U.S. statistics continued to outweigh those reported by all other affected countries on Wednesday, with Brazil's case and fatality totals trailing behind by considerable margins. Roughly 2.5 million people have tested positive for the respiratory illness in Brazil since the pandemic began. Of them, more than 88,000 have died. India, with the third-highest global totals, has now confirmed upwards of 1.5 million virus cases and 34,000 resulting deaths. Russia, South Africa, Mexico, Peru, Chile, the U.K., and Iran followed with much lower numbers.
The U.S. became the world's coronavirus epicenter in March as transmission rates spiked and case counts surged. By the end of the month, the number of confirmed diagnoses exceeded those reported in Italy and China, both of which set global case records earlier during the pandemic. The U.S. first confirmed the world's highest fatality toll halfway through April, around the time New York officials were reporting between 500 and 1,000 deaths from the virus per day.
Although data reflected in a New York Times database showed COVID-19 deaths were far lower in the U.S. in July compared to peak numbers reported during April and early May, it also noted rising fatality incidences in a number of states. Fatality curves trended upward most significantly in states seeing the most severe spikes in recent transmission.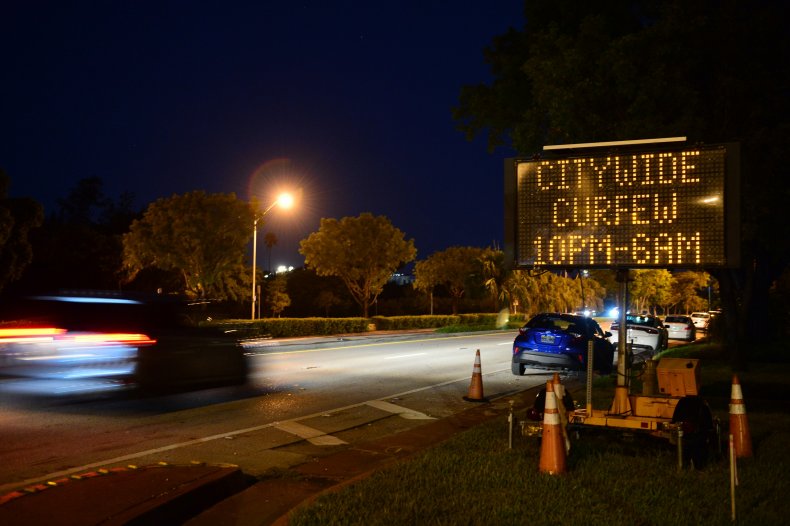 Alongside more than a dozen additional states, Texas, California, Florida and Arizona have reported record daily increases in the number of diagnosis, hospitalization and fatality figures since the beginning of June. Transmission spiked about one month after businesses began to reopen, and prompted subsequent face mask mandates and temporary reopening suspensions.
Mississippi, Alabama, South Carolina, North Carolina, Tennessee, Arkansas, Utah, and Montana are among the additional states reporting sharp increases in daily deaths related to the novel virus. Several of them, including Mississippi, Tennessee and Utah, confirmed record single-day increases in COVID-19 deaths in June and July, according to the Times data.