U.S. Couldn't 'Survive Another Four Years' of President Trump, Congressman Adam Schiff Says
Democratic Congressman Adam Schiff voiced concerned Sunday that the United States would not be able to "survive another four years" of President Donald Trump, warning that the president has divided Americans instead of uniting them.
Schiff, who represents California and chairs the House Intelligence Committee, made these comments during an interview on ABC's This Week on Sunday. Asked by host George Stephanopoulos if he believed Trump could be elected again in 2020, Schiff stated firmly: "That's not gonna happen."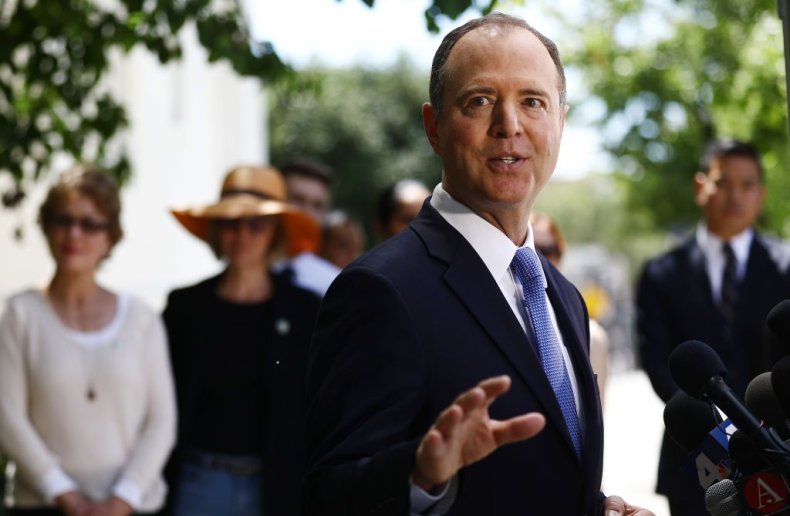 "I don't think this country could survive another four years of a president like this, who gets up every day trying to find new and inventive ways to divide us," the congressman warned. "He doesn't seem to understand that a fundamental aspect of his job is to try to make us a more perfect union. But that's not at all where he's coming from."
Looking confident, Schiff said: "He's going to be defeated, he has to be defeated." The representative cautioned that he didn't know "how much more our Democratic institutions can take of this kind of attack on the rule of law."
Democrats and some conservative critics of the president have argued that the government is currently experiencing a "constitutional crisis," as the Trump administration has refused to comply with a series of subpoenas from Congress.
The House Judiciary Committee voted last week to hold Attorney General William Barr in contempt for rejecting subpoenas to testify and to give Congress access to the full, unredacted Mueller report. Speaker of the House Nancy Pelosi, a Democrat who represents California, warned that lawmakers may hold more Trump officials in contempt for refusing to comply and preventing Congress from performing its oversight duties laid out in the Constitution.
Schiff said on This Week that the Trump administration "has decided to say a blank no, no to any kind of oversight whatsoever." He argued that "they're just stonewalling" and "want to drag this out as long as possible."
The president and his supporters have consistently dismissed any investigation into his administration as a purely partisan political attack and a "witch hunt." Trump has claimed "executive privilege" as his legal argument against complying with the Congressional probes.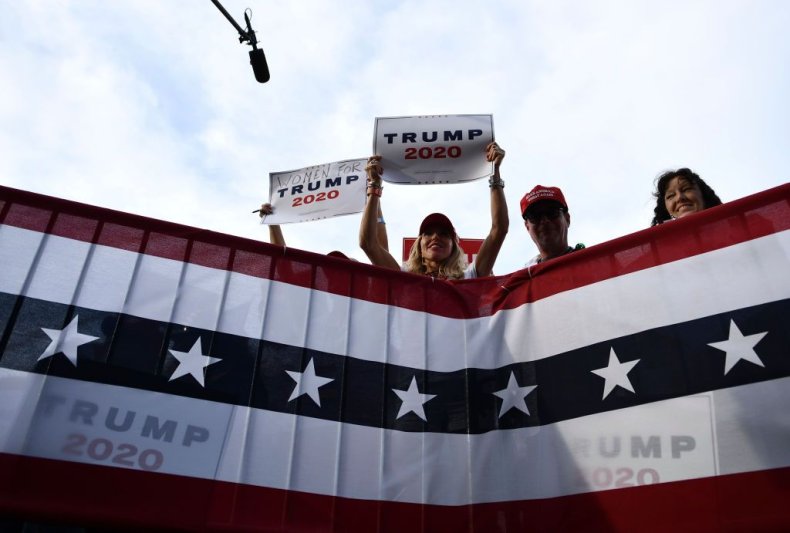 Republican Senator Rand Paul of Kentucky, defended Trump in an interview on This Week following Schiff.
"I think since the very beginning this all has been politically motivated," he argued. Paul criticized Schiff and other Democrats for pushing forward with their investigations despite the conclusion of Special Counsel Robert Mueller's probe.
Although Mueller's report did not establish that Trump or his associates conspired with Russia during the 2016 presidential election, it did not draw a conclusion on the question of whether or not the president obstructed justice by interfering in the investigation.
Barr subsequently concluded, however, that the president had not committed a crime, leading to criticism from the special counsel, Democrats and some conservatives. Many have criticized the attorney general for his handling of the Mueller report's release, claiming he had acted more like a defense lawyer for the president than the nation's highest law enforcement official.