John Kerry Says U.S. Treats Muslims Better Than Britain and That's Why U.K. Faces Extremism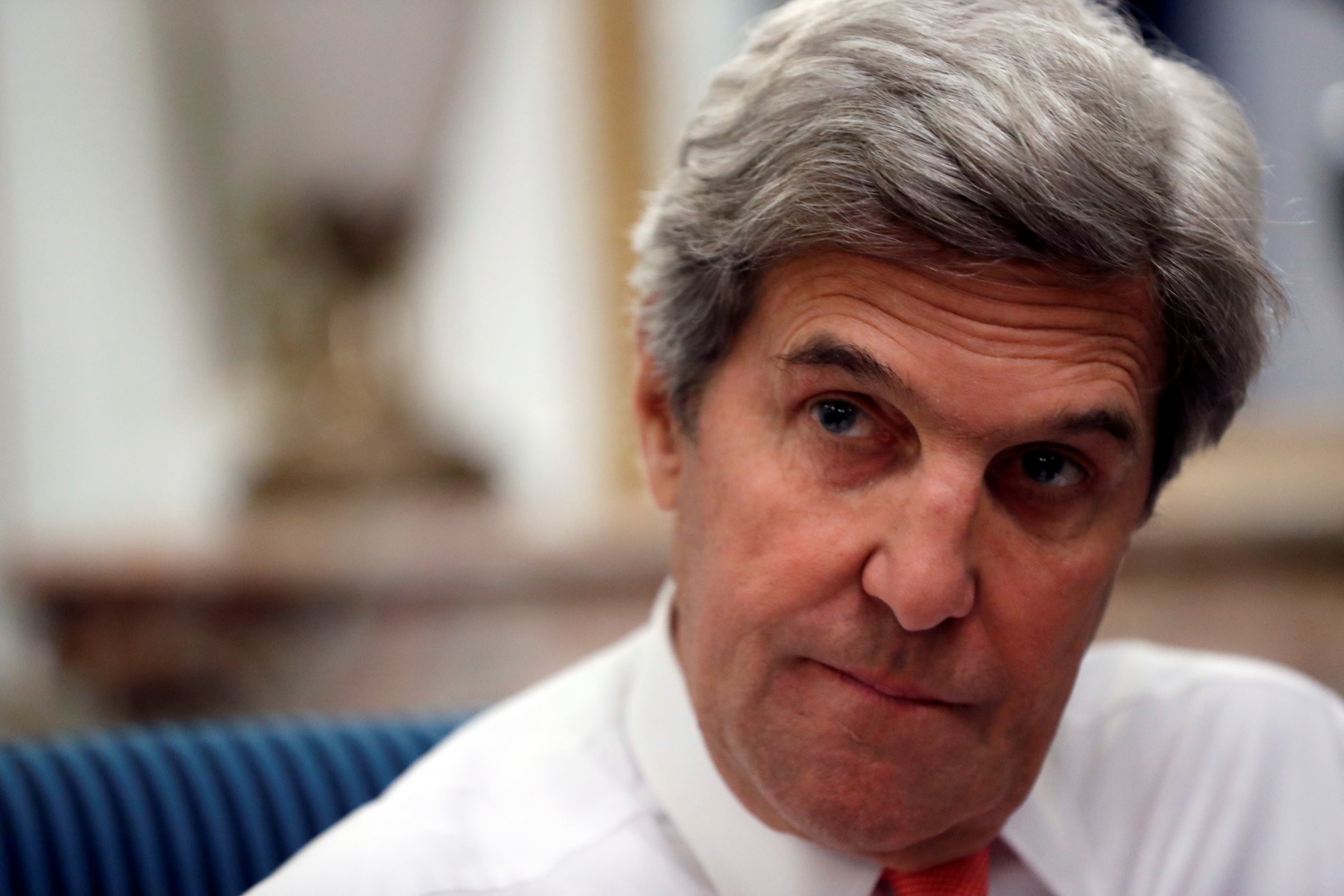 Two leading Democrats who have had roles tackling global Islamic extremism believe one of the key reasons the U.K. has experienced multiple attacks is because of how the country treats Muslims.
In separate interviews on Sunday former Secretary of State John Kerry and Vice Chairman of the Senate Intelligence Committee Mark Warner said that there have been fewer acts of domestic terror committed by Muslims in the United States because it has historically been more welcoming to Muslim immigrants.
Radicalization experts who study counter-terrorism and countering violent extremism told Newsweek that they agreed poor integration was one of the root causes behind recent attacks, including the vehicle and stabbing incident in London on Saturday in which three men killed seven people and injured dozens.
In addition to the London Bridge attack Saturday, six people died in March in a knife attack near parliament, and a suicide bombing at an Ariana Grande concert in Manchester on May 22 killed 22, including several children. The so-called Islamic State militant group (ISIS) has claimed responsibility for all three attacks.
These attacks are being driven by Britain's Muslims facing a "longstanding problem with respect to greater levels of alienation, a harder time assimilating into the broader British society, a lack of similar opportunity," said former Secretary of State Kerry in an interview on NBC 's Meet the Press Sunday.
Kerry said "there are a lot of ingredients" that go into radicalizing people who go on to commit murders. He went on to denounce President Donald Trump's proposed travel ban on six majority-Muslim countries. Trump reacted to London's attack with another call for the ban and touted it again early Monday as the solution to extremist attacks. Kerry said that would be "the worst thing we could do," calling it "cannon fodder to the recruiters."
Read more: London Bridge attack: how Londoners fought back as killers rampaged
Instead, Kerry said, a "great deal more effort has to go into the building of community, the reaching out and working with these entities, with these sectors of society so that there is not as significant a gap as there is in many parts of the world."
Senator Mark Warner expressed similar opinions during an interview on CNN's State of the Union Sunday, saying he believes that "the Muslim-American community is better integrated into our society" than in Britain.
"I think that's always been our secret sauce in America, that you can come here, first generation, and if you accept our laws and rules, become American," Warner said. "That's not always been the case in so many of the European countries. And I think we're seeing, again, the benefits of that."
Warner said that he's worried by tweets from Trump in the wake of the Saturday attack sowing discord and division between Muslim Americans and the rest of the country.
Trump called the Mayor of London Sadiq Khan, who is a Muslim,"pathetic" for urging calm following the attack on Monday and wrote on Twitter Sunday that the U.S. "must stop being politically correct and get down to the business of security for our people."
Similar rhetoric and attitudes by some commentators in the U.K. have paved the way for the alienation and increasing radicalization of British Muslims, according to professor Tahir Abbas, a senior researcher and expert in countering violent extremism at London's Royal United Services Institute military think tank.
" It strikes me that both Kerry and Warner have a very clear idea about the problems of integration facing British Muslim communities," Abbas says.
Muslim Britons face problems with equality, participation and engagement "that are a function of structural inequalities," he says. "Not being fully integrated into society raises all sorts of challenges with regard to identity, belonging and citizenship. It reduces a sense of confidence and engagement on the part of minority groups who feel constantly beleaguered, vilified and stigmatised in media and political discourses."
Abbas, who has worked as a professor of sociology at Fatih University in Istanbul and a senior researcher at Britain's Home Office, says there is little public discussion about how diversity contributes to "the net cultural, intellectual and economic wealth of the nation as a whole."
What is needed in all countries to fight radicalization, especially Britain, is investment in urban areas "that have languished in the rush to embrace neoliberal market economics," he says.
"While radicalized young men and women herald from all parts of the UK," Abbas adds, "it is often pockets of poorer areas in the urban, areas that are fertile grounds for vulnerable people looking for answers to the tough questions that they face, but with little or no direction from the state or from Islamic faith leaders and politicians."