U.S. Just Sent More Troops to Syria, Is Looking to Keep Some There to Take on Iran, Reports Say
The United States has reportedly sent additional troops to Syria and planned to maintain a presence there, in spite of President Donald Trump's announcement of a total withdrawal last month.
Citing local sources, Turkey's official Anadolu Agency reported Monday that the Pentagon deployed 600 troops to support personnel in the process of withdrawing from the war-torn country, where a U.S.-led coalition has supported local, Kurdish-led forces against the Islamic State militant group (ISIS) in a campaign deemed illegal by the Syrian government. CNN cited two U.S. defense officials Wednesday as saying that additional forces, potentially infantry, had been deployed to Syria to defend departing soldiers, a strategy previously mentioned in the Associated Press' reporting of the classified withdrawal plan.
The Pentagon's stated mission in Syria was to destroy ISIS, which Trump declared "defeated" as the partnered Syrian Democratic Forces claimed crucial victories against the militants' final stronghold in the far east. A number of Washington officials have sought to expand the U.S. mission there, however, to include ousting Syrian President Bashar al-Assad and expelling forces suspected of being under Iranian command.
One of the focuses of this anti-Iran mission has been a garrison established by the U.S. near Syria's southern Al-Tanf border region near Jordan and Iraq. Syria and its Russian and Iranian allies have called on the U.S. to abandon the position, but the Pentagon may opt to stay, as a former U.S. military commander and a U.S. government official each told Foreign Policy on Friday.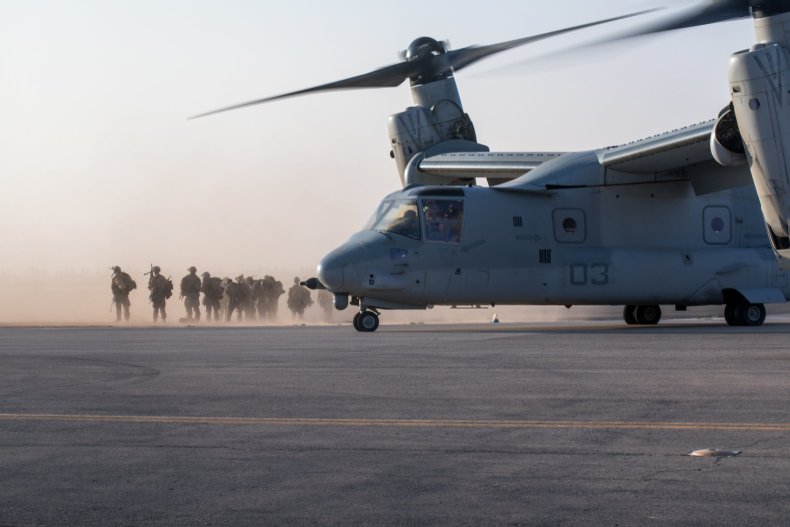 While Trump was deeply critical of his predecessor's policy of sponsoring insurgents attempting to overthrow Assad and long expressed a desire for the U.S. to exit from the country, the Republican leader has also shown a willingness to conduct military action, as he did twice against Syria in response to alleged chemical weapons attacks. He has also adopted a particularly hardline stance against Iran, who he has accused of attempting to spread its revolutionary Shiite Muslim ideology throughout the region via support for foreign militias, some of whom have been designated terrorist organizations.
Some of these groups, such as the Lebanese Shiite Muslim Hezbollah and Iraqi Kataib Hezbollah, were involved significantly in the Iraqi and Syrian governments' fights against ISIS, though they have also opposed U.S. presence in both countries. With ISIS cornered in its final redoubt, local and regional forces aligned with Iran have gained considerable influence in Baghdad and Damascus, further threatening Washington's interests in the region.
Secretary of State Mike Pompeo officially designated establishing a political process to overthrow Assad and the exit of Iran-backed groups as two additional U.S. goals in Syria, a move that special representative James Jeffrey suggested could entail more military action in a press briefing held just days before Trump would officially announce a U.S. exit. The move reportedly caught many officials off-guard and shook the already precarious dynamics of other powers involved in Syria's protracted civil war.
Citing the accounts of several Israeli officials, Bloomberg News reported Friday that Israel was pressuring the U.S. to maintain a presence in Al-Tanf, which blocks certain cross-country land routes linking allied forces from Tehran to Beirut. Israel has grown increasingly public in recent weeks about its own extensive campaign of airstrikes against alleged Iranian positions in Syria, where it argues that Tehran is attempting to set up forward bases threatening Israeli national security, and has credited the U.S. with helping to counter Iranian presence in the region.
Shortly after Trump's exit announcement, Pompeo and White House national security adviser John Bolton set out on parallel tours to reassure Middle East allies of U.S. commitment in the region. Bolton began in Jerusalem, where he assured Israel that the U.S. still supported their mutual campaign against Iran. He also described Al-Tanf as "still very strategically important in connection with our determination that Iran not achieve this arc of control stretching from Iran through Iraq into Lebanon and into Syria," suggesting that the roughly 200 U.S. troops would remain indefinitely.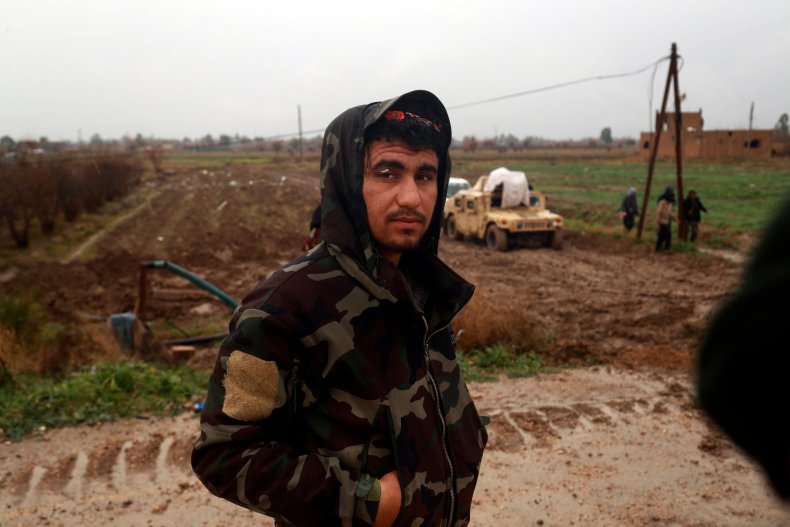 The gradual pace of the pullout, however, has frustrated fellow U.S. ally Turkish President Recep Tayyip Erdogan, who canceled a meeting with Bolton and called for Trump to expedite his withdrawal process in hopes of stepping up its own campaign against the very same Kurdish fighters sponsored by the Pentagon to fight ISIS. Erdogan has joined Trump in declaring ISIS virtually eradicated, but has highlighted the threat of Kurdish groups considered terrorist organizations by Ankara due to an ongoing separatists insurgency at home.
Turkey has called on the U.S. to hand its bases in the northeast over to Syrian rebels sponsored by Ankara. The southern region of Al-Tanf is currently manned by several Pentagon-backed insurgents groups, including Maghawir al-Thawra. The Syrian government and its allies have accused the U.S. of training banned militant groups here, preventing the defeat of ISIS.
The site has also elicited controversy due to the nearby Rukban refugee camp, located by the Jordanian border, within the surrounding U.S.-controlled security zone. The remote camp has witnessed multiple deaths due to malnutrition, but Washington has blamed Moscow and Damascus for failing to send supplies after Amman closed the border for security concerns.
Asked Monday if his country would take over Al-Tanf after the Pentagon left, Jordanian Foreign Minister Ayman al-Sadafi told Russia's state-run Sputnik News the kingdom "will protect its borders but will not cross into Syrian territory." As for the potential dismantlement of the U.S. facility there, Safadi said Jordan was "in discussions with the Russians and the Americans on the modalities of achieving that as soon as possible."
On Tuesday, Amman appointed a new envoy to Damascus, rekindling relations, though the two never closed one another's missions throughout the seven-year conflict, during which Jordan supported opposition forces. The mending of ties followed the reopening of the embassies of the United Arab Emirates and Bahrain in Damascus, as well as repeated regional calls to re-admit Syria into the Arab League.