U.S. State Department Issues Venezuela 'Do Not Travel' Warning, Alerts of 'Arbitrary Arrest and Detention' of Americans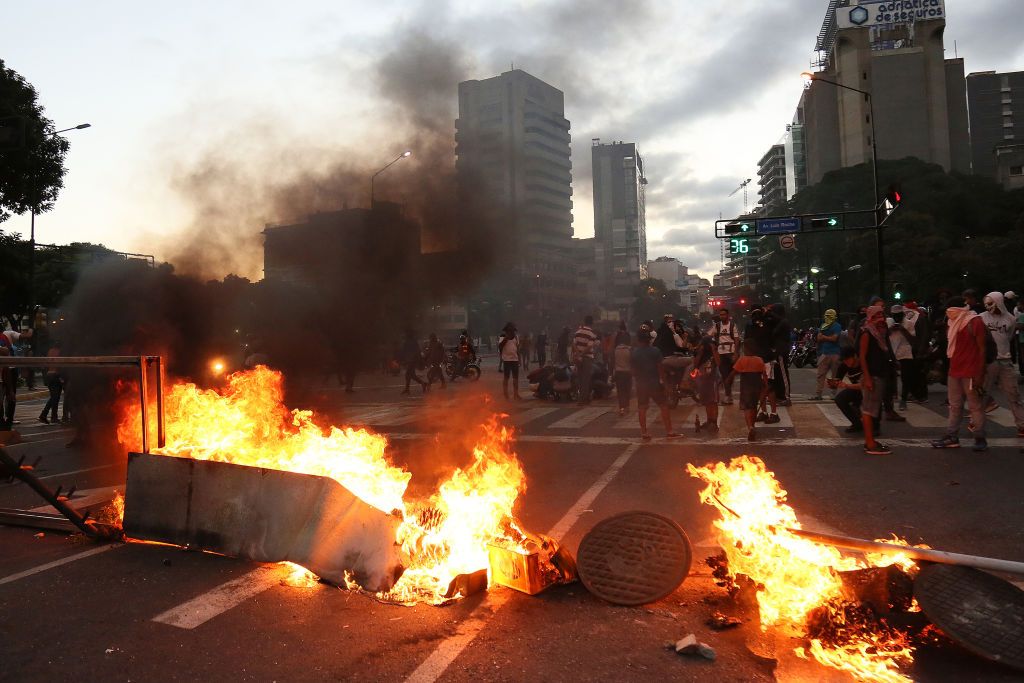 The United States has issued a harsh travel warning concerning Venezuela, warning American citizens not to travel to the country due, in part, to the risk of "arbitrary arrest and detention."
Following the Trump administration's decision to recognize the legitimacy of Venezuelan National Assembly leader Juan Guaidó as acting president of the South American nation, tensions have escalated between the U.S. and the regime of Nicolás Maduro. On Tuesday morning, the State Department released an updated travel advisory for the country.
"Do not travel to Venezuela due to crime, civil unrest, poor health infrastructure, and arbitrary arrest and detention of U.S. citizens," the advisory said. "On January 24, 2019, the Department ordered the departure of non-emergency U.S. government employees and family members due to ongoing political instability," it explained.
Pointing to violent crime, tense political rallies that are often repressed by authorities, a severe shortage of basic necessities and past detentions of American citizens for arbitrary reasons, the advisory warned that "the U.S. government has limited ability to provide emergency services to U.S. citizens" in the country.
Last week, the Trump administration officially recognized political opposition leader Guaidó as Venezuela's acting head of state, a move followed by numerous U.S. allies in the Americas and Europe. Maduro's government responded by cutting diplomatic ties with the U.S. and ordering embassy staff to leave the country, accusing Washington of supporting a "coup." Russia, China and Iran have backed Maduro, criticizing the U.S. response.
The Venezuelan leader was re-elected to a second term last year, in a contest that was widely condemned by the U.S. and others in the international community. Several opposition leaders were jailed or barred from running against Maduro, while voter turnout was below 50 percent as many boycotted the election altogether. Despite international criticism, Maduro was inaugurated earlier this month, with the support of Venezuela's Supreme Court and the military.
Since coming to power in 2013, Maduro has overseen the largest economic crisis in Venezuela's modern history. Millions of Venezuelans have fled their country as refugees as inflation has surpassed 1,000 percent, while crime has soared and corruption has remained rampant. Maduro and his supporters have blamed the U.S. and its allies for the crisis, pointing to economic sanctions.
On Monday, Washington announced even harsher sanctions, targeting the country's state-run multibillion-dollar oil industry. The move is intended to cripple the government's finances and encourage a transition of power, but Maduro has claimed that the U.S. is attempting to steal his country's oil.
Guaidó tweeted on Tuesday that Maduro's government has reached its "final stage." He urged his nation's Supreme Court and others in the government to part ways with the regime. The 37-year-old opposition leader has called for a transition period and new elections to determine his nation's future.