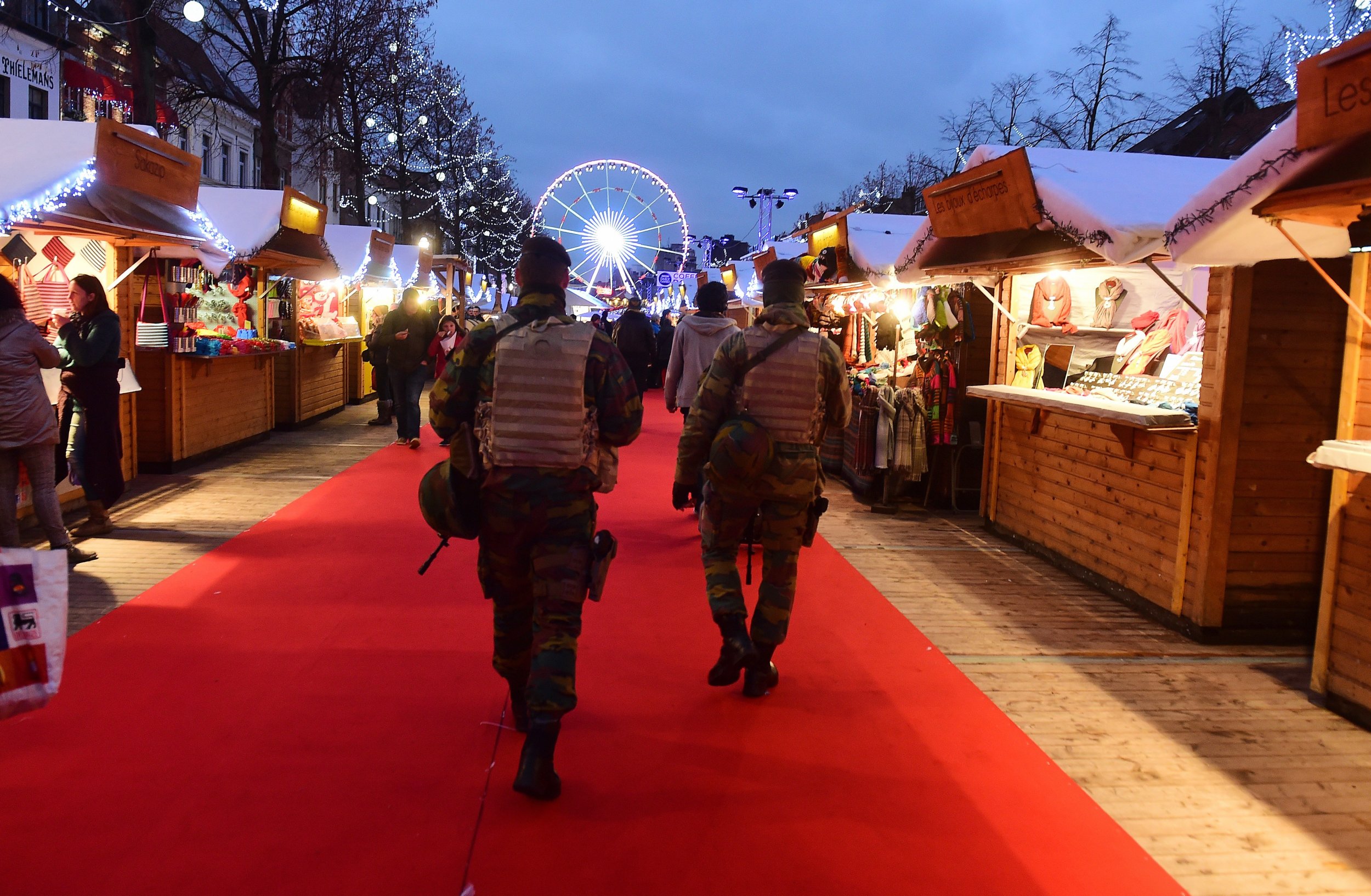 The U.S. State Department warned on Monday that Americans traveling in Europe should remain alert because of a "heightened risk of terrorist attacks" in the holiday season.
In a travel advisory, the department cited "credible information" that the Islamic State (ISIS) and Al-Qaeda militant groups are still planning attacks on the continent.
Both extremist factions have launched successful attacks on France since January 2015, and ISIS members or sympathizers have attacked Belgium, Germany and Turkey in the same period.
"U.S. citizens should exercise caution at holiday festivals, events, and outdoor markets," it said in a statement, adding that the advisory would expire on February 20 next year. "U.S. citizens should exercise vigilance when attending large holiday events, visiting tourist sites, using public transportation, and frequenting places of worship, restaurants, hotels, etc."
It praised the work of European intelligence services in trying to preventing attacks but said that it remains concerned about the possibility of extremist acts in Europe.
The U.S. warning comes after French authorities said on Monday that they had foiled an extremist attack after making a series of arrests in the southern port city of Marseille and the eastern city of Strasbourg on Saturday. The mayor of Strasbourg denied media reports that the plot focused on the city's Christmas market, due to open in four days under high security.
Top French security expert Jean-Charles Brisard, director of the French Center for Analysis of Terrorism, told Newsweek on Monday that the latest thwarted plot showed ISIS networks in France "were planning" and in spite of tougher government measures, "their capacity has not been affected, nor their intention to target Western countries."
France has suffered seven successful radical Islamist attacks in the last two years, while an ISIS network orchestrated and carried out a triple suicide bombing in Brussels in March that left 32 victims dead. Germany has suffered two attacks, one outside a music festival and one on a train, both in the southern state of Bavaria, with no one killed.
In Turkey, ISIS militants detonated suicide bombs at Istanbul's Ataturk airport, the third-busiest terminal in Europe, in June, leaving 45 people dead. It has also claimed attacks in the capital, Ankara, and further attacks in Istanbul.
Thousands of European nationals have made the journey to Syria and Iraq to fight for radical Islamist groups. Hundreds have returned to their home countries and pose a significant risk, while those suspected of becoming radicalized domestically, possibly online, also present a danger, stretching security services.
Security experts believe that as ISIS continues to lose territory in Syria and Iraq, it will lose the ability to plot large-scale attacks in Europe, such as the Paris operation, but attacks are likely to continue, via individuals or small cells that could still cause significant damage.
One EU security official, who spoke to Newsweek on condition of anonymity: "Will we have another Bataclan? I would not be surprised; probably not on that scale, but at least a plot [of that size]."
The threat levels in many Western European nations remain high. In Britain the warning level regarding an attack remains at "severe." MI5 chief Andrew Parker said earlier this month that security services had foiled 12 plots in the past three years alone. The American warning will only add to Europeans' fears that they have not seen the last of the bloodshed in the continent's cities.