ISIS in Europe: 'Complete Connect' Between Jihadi and Criminal Circles Across Continent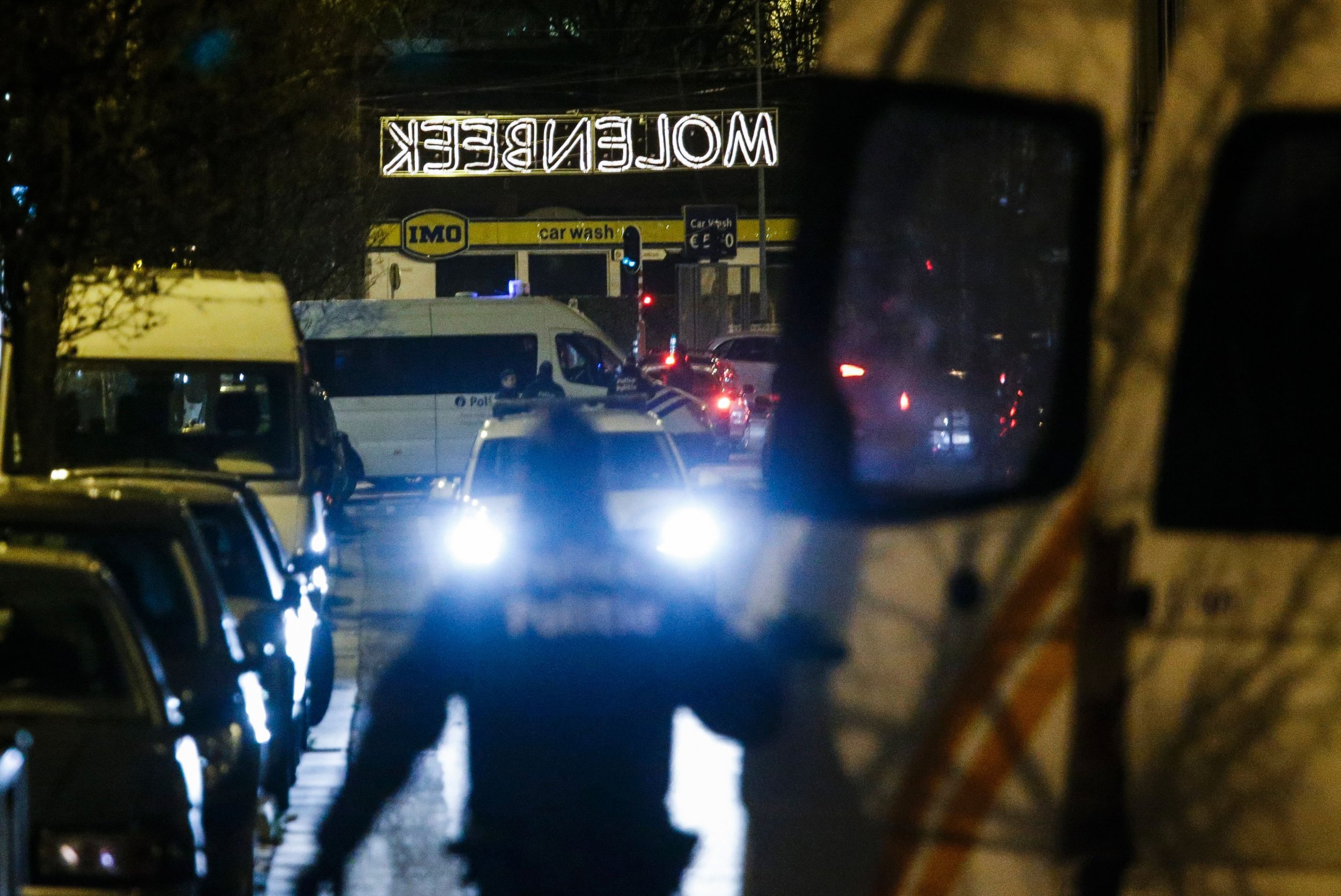 There is now a "complete connect" between jihadi circles in Europe, some that were behind attacks claimed by the Islamic State militant group (ISIS), and criminal networks on the continent, according to the author of a new report that profiles the criminal past of European jihadis to be published Tuesday.
The report, written by the London-based International Center for the Study of Radicalization and Political Violence (ISCR) and entitled Criminal Pasts, Terrorist Futures, profiles 79 European jihadis who progressed from petty or violent crime to hardened jihadism on the continent or the Middle East. It finds that criminal and extremist groups recruit from the same social pools, resulting in the transfer of skills and an environment that suit those susceptible to violence and experienced at averting law enforcement agencies.
"There is a complete connect now between these social circles and, on the other hand, the message coming from the Islamic State, which is basic, it is almost like a gangster-like message, a lot of it is geared towards guns, adventure," says Peter Neumann, director of ICSR and co-author of the report. "It's no longer like 10 or 15 years ago when you looked at Al-Qaeda and they were using religious arguments to justify it to make a case that this is legitimate."
Of the 79 jihadis profiled, 45 (57 percent) had been incarcerated before they were radicalized, indicated that their prison time was an influential factor in their journey to jihadism. It includes jihadis from some of the European countries most affected by radical Islamism; the U.K. (16), Germany (15), Belgium (13), France (13), Netherlands (11) and Denmark (11). The report found that 40 percent of extremist plots in Europe are part-financed through petty crime, such as drug-dealing, theft, robberies, burglaries and counterfeiting.
ICSR estimates that 12 (27 percent) of those were indeed radicalized in prison. The factors vary but a primary cause of their radicalization while doing time is the opportunity for criminals to cross paths with jihadis, opening them up to new ideas and values that they are already vulnerable to. Some prisoners also wish to redeem themselves for the behavior that landed them in prison, turning to religion and a cause they believe to be honorable, essentially another outlet for their violent nature.
"Prison is a perfect place if you are looking for a place where those two social circles interact in the most intimate way," Neumann explains, saying that these facilities serve as incubators for extremism to reach "ripe" and "angry" young men. "We have seen attempts to recruit people inside of prison and we think prisons will be become even more important than they were in the past as a place where this happens."
While prison provides the perfect platform for the introduction of jihadi ideology, their criminal pasts give them the necessary tools for becoming a domestic extremist, the report says. Criminals have experience attempting to avoid law enforcement, of gaining access to weapons and using them, of committing violent acts, of obtaining fraudulent documents and planning discrete logistics.
Former criminals also have an ability to deal with the pressure of the cat and mouse with law enforcement and possess a lower violence threshold than that of someone who is radicalized with no criminal or violent past. Their path to radicalization can therefore be much quicker, taking months rather than years.
"They know how to move in a criminal milieu without attracting the attention of the police. We have certainly seen all of that play out," Neumann says, referring to the Paris, Brussels and Charlie Hebdo attacks. "All of these attacks were facilitated by people who were former criminals, who were using forged documents, who were renting safe houses from people that they knew from the criminal milieu, who were getting weapons. It all worked seamlessly because they already had these contacts."
The report offers a profile of a European jihadi but not every case is the same. The average age of those surveyed was 25, young men involved in petty crime who are not very religious, many who either smoke, drink or take drugs. This poses new problems for security services, as many young European jihadis are not giving up these habits, Neumann says.
"Traditionally, when someone is radicalized, the sign to recognize this was that he stopped smoking, stopped drinking," he says. "What we are seeing now is that they actually continue with that behavior even though they are radicalized. So even police and intelligence services have to be cognizant of that."
The report ultimately calls for closer cooperation between bureaucracies in European countries, information-sharing between intelligence services and other law enforcement agencies, to unearth jihadi links with the criminal underworld before an attack is launched.
It offers the case study of Said Kouachi, one of the Charlie Hebdo attackers, who had been running a counterfeit operation selling fake Nike trainers, with the funds used to buy the weapons used in the attack on the offices of the satirical magazine. French customs uncovered the operation two years before the attack but the wider implications were never unraveled as French intelligence dismissed requests for support, seemingly unaware of why they would need to deal with a customs-related issue.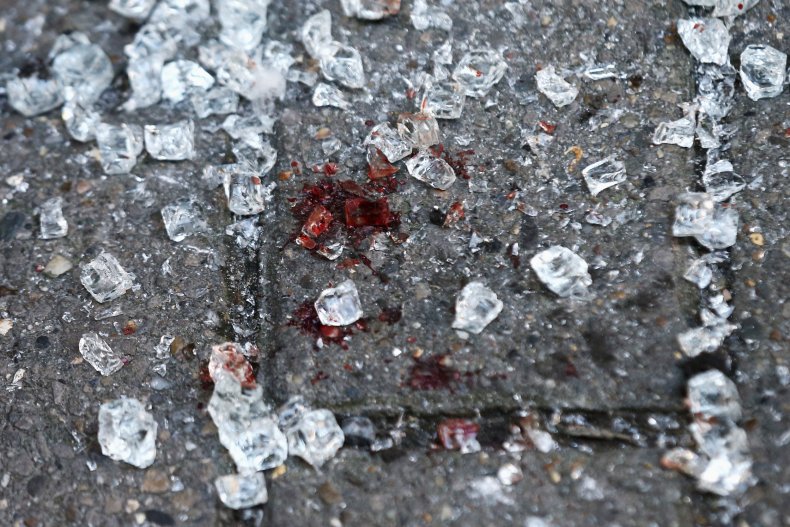 Robin Wainwright, director of European law enforcement agency Europol, tells Newsweek that there was already a European database where intelligence and criminal data could be cross-checked to find the correlation between radicals and a past criminal life.
"That is the other really significant strategic dimension of this form of international terrorism that IS presents, a much stronger connection with criminal activity than we have seen in the past," he says, using a shorter acronym for ISIS. "A lot of these guys are former criminals, maybe at a lower level, nonetheless a majority of them actually have some kind of links to crime. We are able to make that connection which national investigators don't always see."
Such coordination is not mirrored as well as it could be across the continent at a national or EU level, but if implemented, it will only make the job of security agencies easier in preventing another attack like the Bataclan or Maalbeek metro station, Neumann predicts.
"There are new links that have to be made in regard to this, that people perhaps did not recognize before, that's why it's tough. When you make these things it should become easier," he says. "These connections are not currently made because the way that police and security agencies think, they put terrorism and crime into different boxes. They need to be connected."