Timeline of Jihadi Attacks in France Since Charlie Hebdo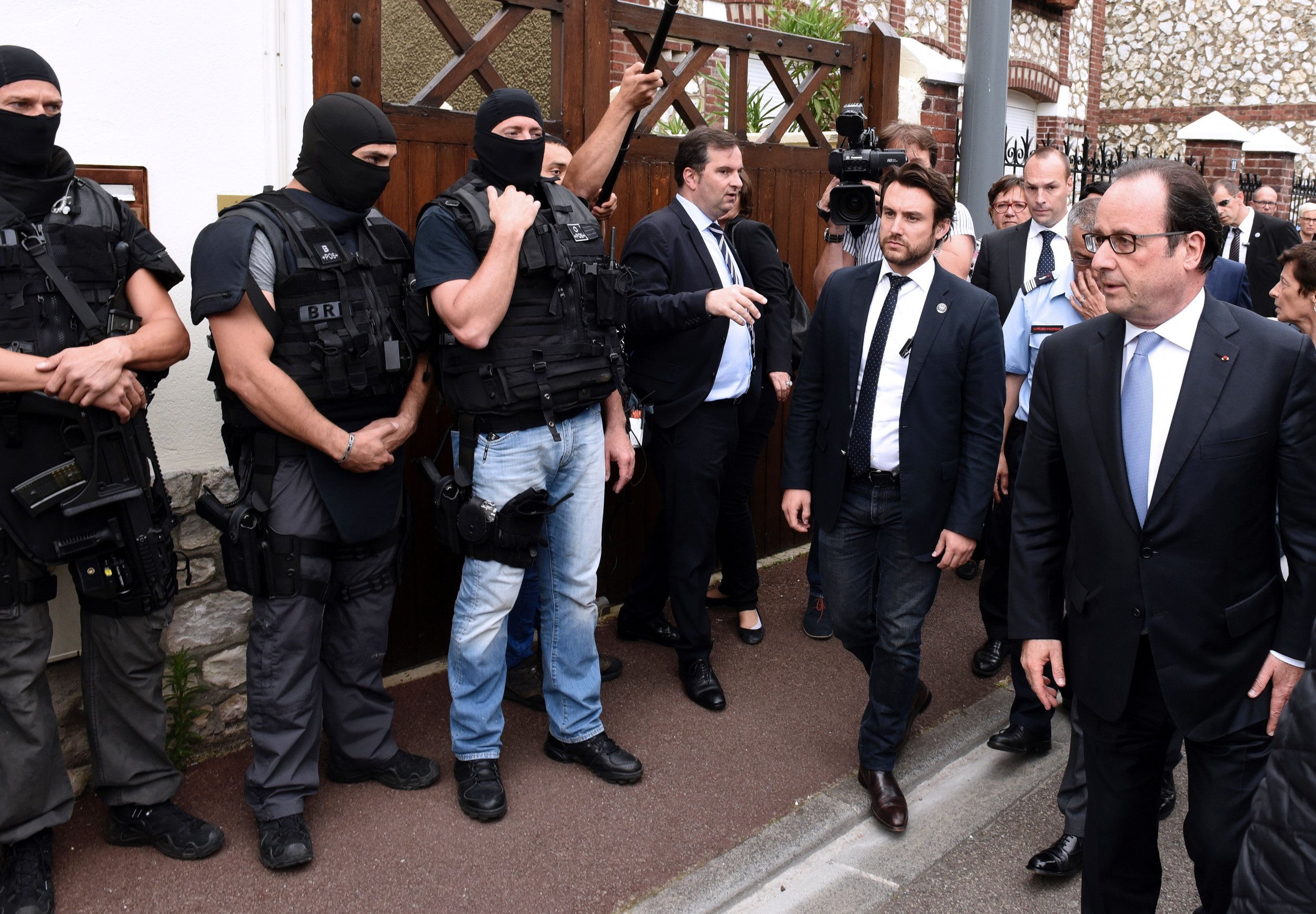 In the past 18 months France has suffered seven deadly Islamist attacks. The murder of an 84-year-old priest in a church near the northern city of Rouen on Tuesday, was the latest tragedy to hit a nation which is already overwhelmed with grief and fear. This incident came less than two weeks after an attacker ploughed a truck into Bastille Day revelers in Nice, killing 84 people. These were the latest in the recent spate of attacks that have collectively claimed the lives of 230 people.
Historically, French security services have dealt successfully with Islamic extremism, particularly in the middle of the civil war that rocked its former colony Algeria in the 1990s. But they became complacent while countries such as the U.K. dealt with a greater threat after 9/11, says Jason Burke, the author of the acclaimed book on this subject The New Threat From Islamic Militancy.
"Putting it bluntly, [the French] have got to a point where… they are now effectively behind many other nations," he says. "[They are] under-resourced, overly bureaucratic and clearly struggling to get a grip on a dynamic and evolving threat."
The attacks have left President Francois Hollande's government, particularly Interior Minister Bernard Cazeneuve, facing criticism over their handling of security issues, with the French public left fearful and on high alert. Here's what we know about the attacks that have hit the country in the past 18 months.
January 7-9 2015, Charlie Hebdo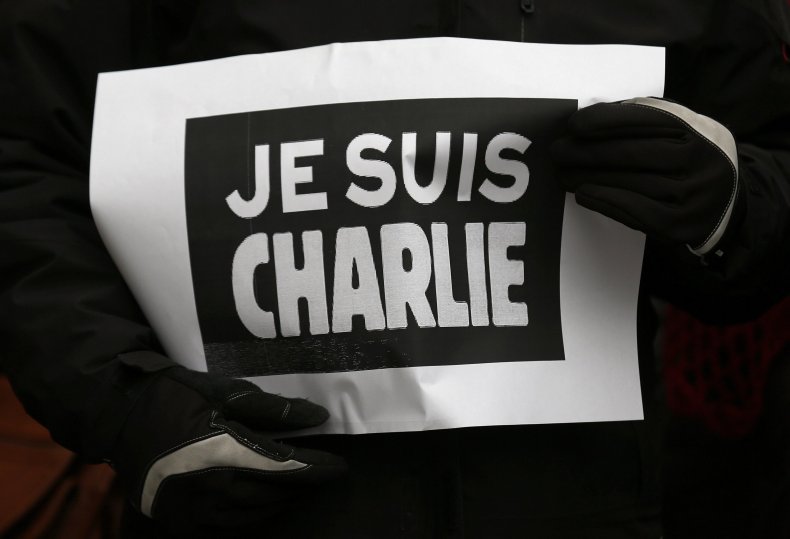 Three days of violence saw gunmen kill 17 people in the French capital. It began when two brothers, clad in black masks and armed with kalashnikovs, stormed the offices of satirical magazine Charlie Hebdo. In 2012 the magazine had published controversial cartoons of the Prophet Muhammad, angering the Muslim community in France and around the world. In Islam, it is considered blasphemous to draw pictures or representations of Muhammad.
Cherif and Said Kouachi, both of Algerian descent, entered the building and killed members of staff as they were sitting down for their weekly editorial meeting. The pair escaped in a getaway car, triggering a mass manhunt. A lone gunman later shot two people in a Paris suburb, killing a policewoman in an attack the police said was linked to the earlier incident.
A day later, police located the Kouachi brothers after they robbed a petrol station. A chase ensued, ending at a printworks in the town of Dammartin-en-Goele. On the final day, Friday January 9, officers stormed the printworks and killed the pair as they emerged from the building. Al-Qaeda in the Arabian Peninsula, or AQAP, claimed responsibility for the attack and it came to light after the attack that both brothers had received weapons training in Yemen.
As the printworks siege continued, another man, 30-year-old Amedy Coulibaly, took hostages at a Jewish kosher supermarket in Paris. It would later come to light that he had pledged allegiance to the Islamic State militant group (ISIS) in a video recording. He killed four hostages before police commanders stormed the supermarket and killed him.
Tuesday February 3 2015, Nice Jewish community center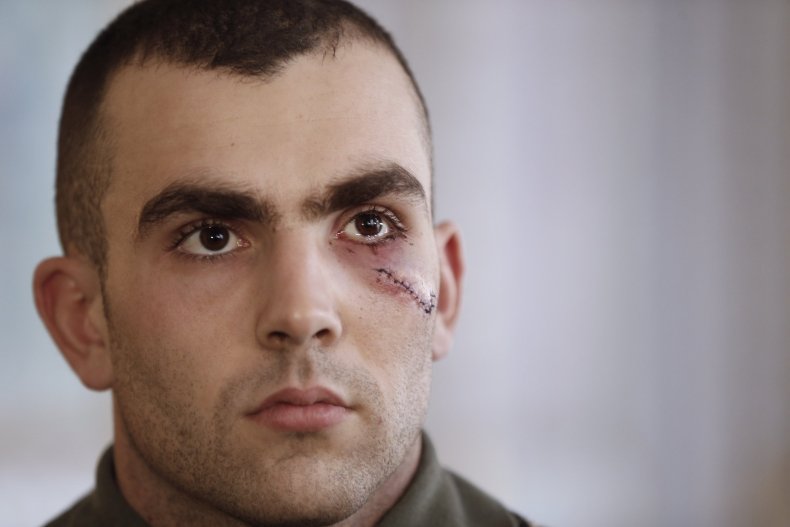 A man identified by authorities as Moussa Coulibaly attacked three French soldiers outside a Jewish community center and Jewish radio station in Nice, wounding two. Authorities arrested a second man in connection with the attack.
Coulibaly had attempted to travel to Turkey from the Corsican city of Ajaccio in a suspected bid to enter Syria and join a radical Islamist group. But Turkish authorities expelled him at the request of the French security services, only a week before his attack.
Sunday June 26 2015, Saint-Quentin-Fallavier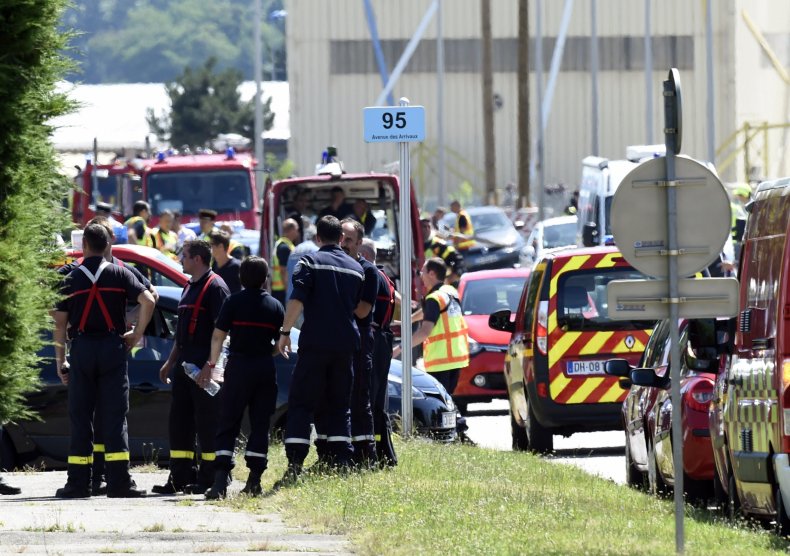 A Frenchman of North African descent, Yassine Salhi, drove his van into the Air Products factory in the southeastern town of Saint-Quentin-Fallavier near Lyon, armed with two Islamist flags he had purchased the night before and a knife. His boss, Herve Cornara, was a passenger in the van after Salhi tricked him in.
Salhi knocked Cornara out before strangling and decapitating him. He put his boss' head on a fence ringing the factory, draped in a cloth bearing the Islamic creed of the Shahada. Salhi then drove his van into gas cylinders, after taking a photo of Cornara's severed head and sending the image to a fellow French radical.
Authorities arrested Salhi at the scene of his attack. Salhi, of both Moroccan and Algerian descent, had spent a year in Syria and had previously committed an anti-Semitic attack in the southern French city of Lyon.
The French jihadi was in touch with other prominent jihadis in the country but claimed he carried out the attack after a personal dispute, although authorities linked him to ISIS. In June 2015, a court charged Salhi with murder linked to extremism, and he subsequently committed sucide in prison in December 2015.
Friday November 13 2015, Paris attacks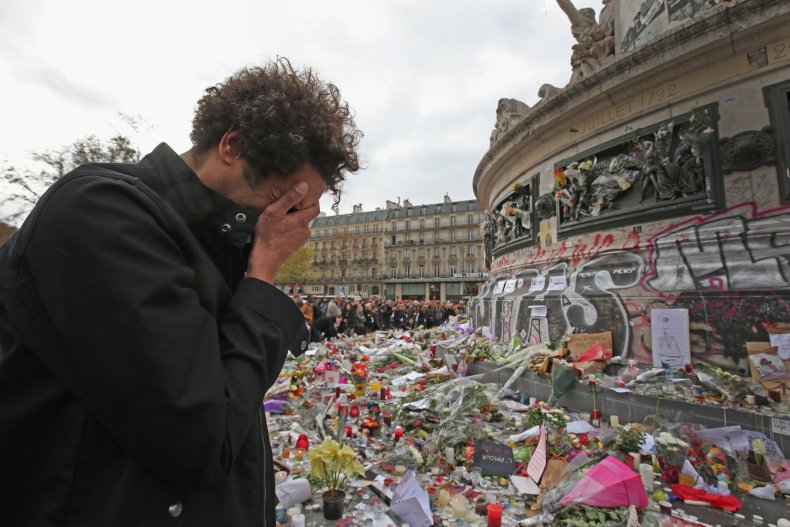 A night of horror in the French capital that remains the deadliest extremist attack in the country's history. An ISIS cell made up of eight suicide bombers and gunmen launched a coordinated assault on bars, restaurants, a concert hall and the country's national football stadium on the night of November 13.
The various attacks left 130 people dead and hundreds wounded, with the majority of the deaths taking place at the Bataclan music venue where three extremists held up an Eagles of Death Metal concert, taking dozens hostage. They killed a total of 89 people in the crowd.
The majority of the attackers were French citizens living in the Belgian suburb of Molenbeek—a hotbed of jihadism. Police killed the ringleader of the cell, Abdelhamid Abaaoud, six days after the attacks in a firefight at an apartment in the Parisian suburb of Saint-Denis.
Belgian police captured the only surviving member of the cell, Salah Abdeslam, in Molenbeek in March after he fled across the French-Belgian border. He was involved in the preparation of the Paris attacks but unlike his cohorts did not blow himself up at the scene. The manhunt for Abdeslam helped uncover a jihadi network at the heart of Brussels, before he was finally arrested on March 18.
His capture accelerated the network's plans to attack Brussels, resulting in a triple suicide bombing at the Belgian capital's international airport and a metro station, leaving 32 people dead. The attacks led to the arrest of many more suspects in connection with the attacks.
On the night of June 17, Belgian forces conducted more than 40 raids in 16 of the capital's 19 districts, arresting 12 people, including three who remain in custody, after intelligence showed that an "immediate intervention" was required over fears of another mass attack.
Monday June 13 2016, Magnanville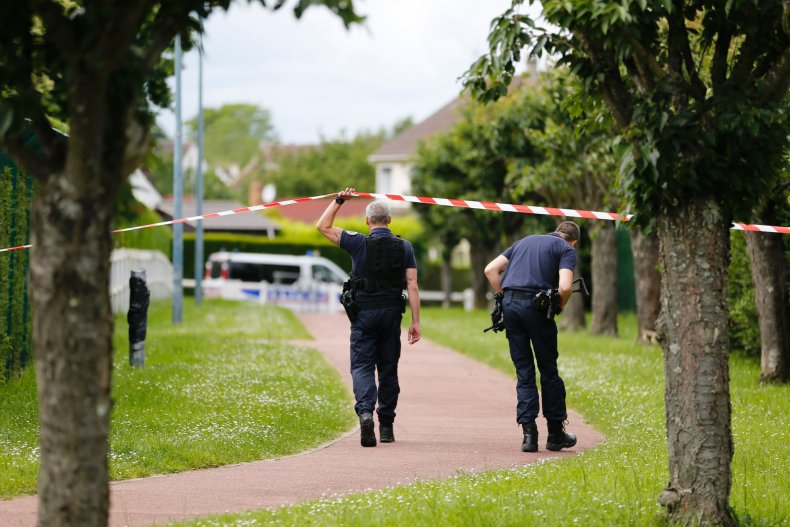 Larossi Abballa approached the home of Jean-Baptiste Salvaing , a 42-year-old chief at the Mureaux police station, parking near the residence and hiding behind the front gate. As Salvaing arrived home from work, 25-year-old Abballa stabbed him twice and shouted "Allahu akhbar."
He left his victim's body in the street before shutting himself in Salvaing's house, where he proceeded to slit the throat of the policeman's 36-year-old wife Jessica Schneider. He began a Facebook Live broadcast and pledged allegiance to ISIS's spokesman Abu Mohammad al-Adnani.
The couple's three-year-old child remained unhurt in the attack. French special police killed the French citizen of Moroccan descent in an ensuing firefight. Authorities arrested two men in connection with the attack, believing that Abballa had assistance.
Thursday July 14 2016, Nice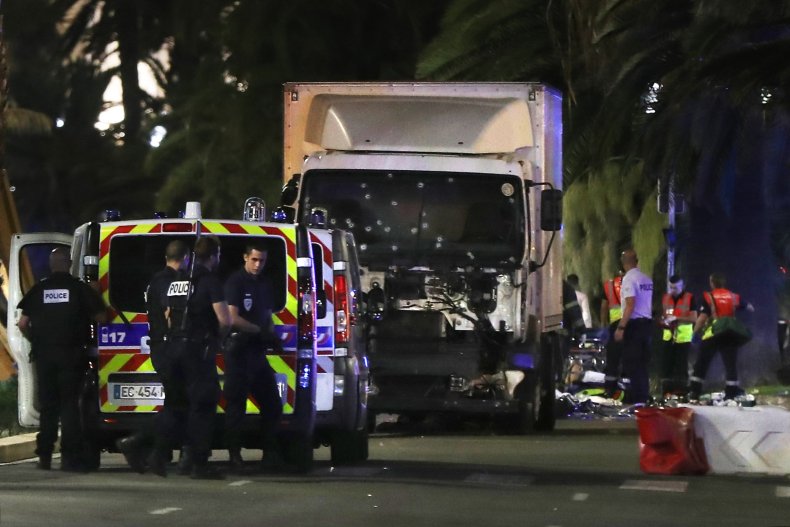 Tunisian national Mohamed Lahouaiej-Bouhlel killed at least 84 people and wounded more than 200 when he drove a refrigerator truck along Nice's Promenade des Anglais at high-speed. He fired shots from the vehicle before police killed him as he sat inside after traveling two kilometers along the promenade. They discovered a fake pistol, two fake assault rifles and an empty grenade in the vehicle after the attack.
Bouhlel, a 31-year-old delivery driver originally from the Tunisian city of Msaken, was divorced with three children. It is unclear if he carried out his attack in support of ISIS but the group had previously called for its sympathizers to use any means to kill "crusaders."
French government leaders said that he was linked to radical Islamism in one way or another, but he was unknown to security services, only holding a criminal record for a road rage incident earlier in March.
Authorities subsequently arrested and charged five people in connection with the attack, three Tunisian nationals, including two who held French citizenship, and two Albanian nationals.
Tuesday July 26 2016, Saint-Etienne-du-Rouvray
Authorities said that two men armed with knives entered a church in a quiet suburb in the northern city of Rouen as worshippers attended mass. They proceeded to take five hostages, killing the church's priest, 84-year-old Father Jacques Hamel by slitting his throat. A worshipper was left in a critical condition.
A nun who escaped said that the attackers forced the priest to kneel before them before killing him and filming the attack.
Security forces killed both attackers after surrounding the church and opening fire on them after they emerged from the place of worship.
President Hollande said that the men had claimed to be acting on behalf of ISIS and the radical Islamist group's Amaq news agency claimed both as its "soldiers" just hours later.
French media reported that one of the attackers had previously attempted to enter Syria but Turkish authorities had arrested him and he spent a year in French prison. Upon his release, he was on an electronic tag and was awaiting trial for offenses related to extremism.