USDA Suspends Jeff Lowe's Zoo License, 'Tiger King' Star Can't Show Big Cats
On Monday, the U.S. Department of Agriculture (USDA) suspended the federal Animal Welfare Act exhibitor's license of Jeff Lowe, the owner of the Greater Wynnewood Exotic Animal Park in Thackerville, Oklahoma. The park became famous through the Netflix 2020 docuseries Tiger King: Murder, Mayhem and Madness.
The suspension of Lowe's license occurred on the same day as his scheduled appearance in Las Vegas Municipal Court over a 2017 citation of conducting business without a license. Lowe had tried to start a venture where Las Vegas tourists could visit a house he rented to take pictures with a tiger cub and a baby liger (a lion-tiger hybrid) and play with the animals.
Clark County animal control officers arrested Lowe at the house in November 2017. He pleaded guilty in April 2018, paid a $10,000 fine and surrendered his tiger, liger and lemur to a private animal sanctuary in Pahrump, Nevada. He still owes $2,500 to the city of Las Vegas for restitution.
The court hearing was postponed, but according to the Las Vegas Review-Journal, several protesters with People for the Ethical Treatment of Animals (PETA) demonstrated at the Regional Justice Center, located next to the court, with picket signs accusing Lowe of animal abuse.
As a result of the concurrent USDA license revocation, Lowe is immediately prohibited by the federal government from exhibiting any big cats or other USDA-regulated species at his Oklahoma park or anywhere else.
Newsweek contacted the Wynnewood Exotic Animal Park for comment.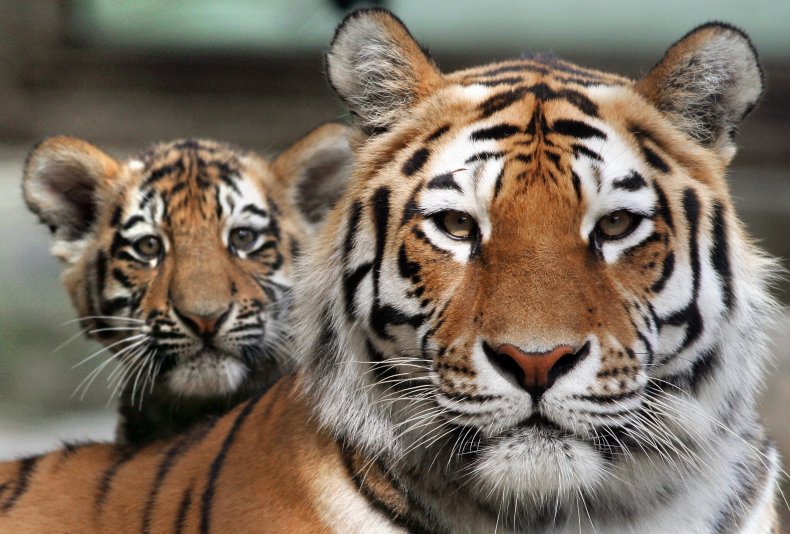 In June, the Oklahoma Department of Wildlife and the U.S. Department of Agriculture (USDA) both investigated Lowe's Wynnewood park after PETA released photos and videos that allegedly showed juvenile lions at his park suffering from medical neglect.
An unannounced June 22 inspection by the USDA at the park found numerous instances of animals suffering from alleged veterinary neglect as well.
Among the animals cited in the USDA's report was a lethargic 16-week-old lion cub named Nala with discharge around her eyes, two old wolves with sores on their bodies from being made to sleep on hard surfaces, two emaciated grizzly bears whose bones showed outlines through their fur and a fisher cat with a disabled left rear leg and thinning hair.
The USDA demanded that Lowe seek immediate veterinary treatment for the animals. Nevertheless, the agency still revoked his license. It's unclear what this means for the fate of the zoo or when Lowe will appear in a Las Vegas court again.
"People are waking up to what these animals go through," said Katerina Davidovich, leader of the Las Vegas protest against Lowe, told the Las Vegas Review-Journal. "We want people to know that these animals should be protected and respected, instead of used for a quick buck."
Lowe came into possession of the Oklahoma park after Joseph Maldonado-Passage, the park's previous owner known as "Joe Exotic", accepted Lowe's offer to help resolve financial troubles. The park fell into financial despair after Carole Baskin, an animal rights activist, sued Maldonado-Passage for copyright infringement.
In April 2019, Maldonado-Passage was found guilty of eight violations of the Lacey Act, a federal law prohibiting the illegal acquisition and transport of rare animals, and nine violations of the Endangered Species Act for killing five tiger cubs. He was also found guilty of hiring a hitman to kill Baskin. He has publicly appealed to Trump for a pardon.