Another Uvalde Police Flaw Outlined as Phones Worked While Radios Didn't
Another Uvalde Police flaw was outlined during a hearing on Tuesday, as an official with the Texas Department of Public Safety revealed that officer's radios didn't work inside the elementary school.
During a hearing in front of the Texas state Senate, Texas Department of Public Safety Director Steve McCraw told senators that radios belonging to officers with the Uvalde Police Department and Uvalde Independent School District police, did not work inside the Robb Elementary School. According to McCraw some Border Patrol radios did work during the school shooting incident the school, but he noted that the Border Patrol officer's radios did also face issues. Phones did work in the school, as officials previously said that several students inside the classroom where the shooting occurred, were able to call 911 and ask officers for help.
The new information revealed by McCraw on Tuesday comes as police officers in Uvalde continue to face criticism for their response to the school shooting incident on May 24, that left 19 students and two teachers dead. The school shooting incident was the second deadliest since Sandy Hook Elementary School in Newtown, Connecticut, in 2012.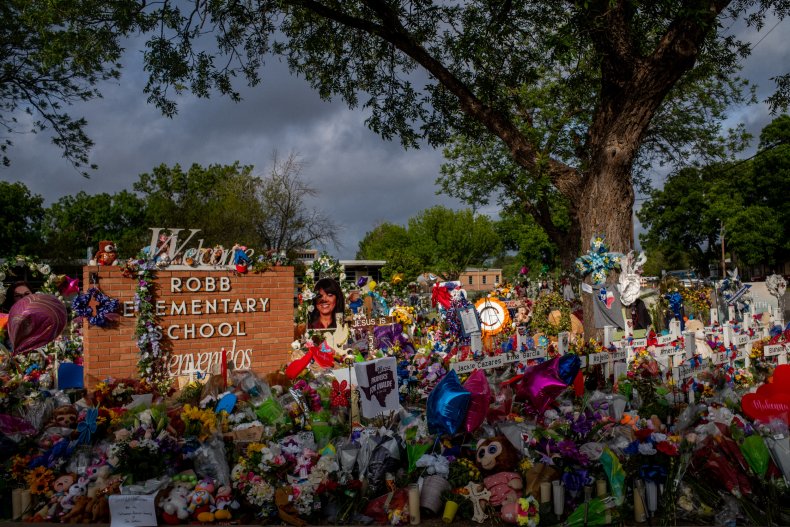 Shortly after the shooting incident, police released an array of information, with many aspects later being changed by officials. Police previously said that the suspected shooter, Salvador Ramos, 18, was engaged by a school resource officer, however, officials later said that he walked into the school "unobstructed."
McCraw was further asked during the Senate hearing if he thinks the radio system, which didn't work inside the school, needs to be fixed. In response, he said "absolutely" adding that the radio system should be replaced.
The chief of the Uvalde schools police department, Pete Arredondo, faced an array of criticism after McCraw revealed earlier this month that Arredondo, who was acting as the incident commander, determined it was a barricaded subject and not an active shooter situation, which led to police waiting over an hour to engage the shooter inside the classroom. During the Senate hearing on Tuesday, McCraw said that the police response to the shooting was an "abject failure."
"Obviously, not enough training was done in this situation, plain and simple. Because terrible decisions were made by the on-site commander," McCraw said. "I don't care if you have on flip-flops and Bermuda shorts, you go in."
McCraw was also asked why officers with the Texas Department of Public Safety did not come into the situation and take control from Arredondo. In response, McCraw explained that the Texas Department of Public Safety didn't have jurisdiction over Arredondo and said, "I'm reluctant to encourage—or even think of any situation—where you'd want some level of hierarchy, where a larger police department gets to come in and take over that type of thing."