Venezuela Military Having Secret Meetings With Opposition as Pressure on Maduro Builds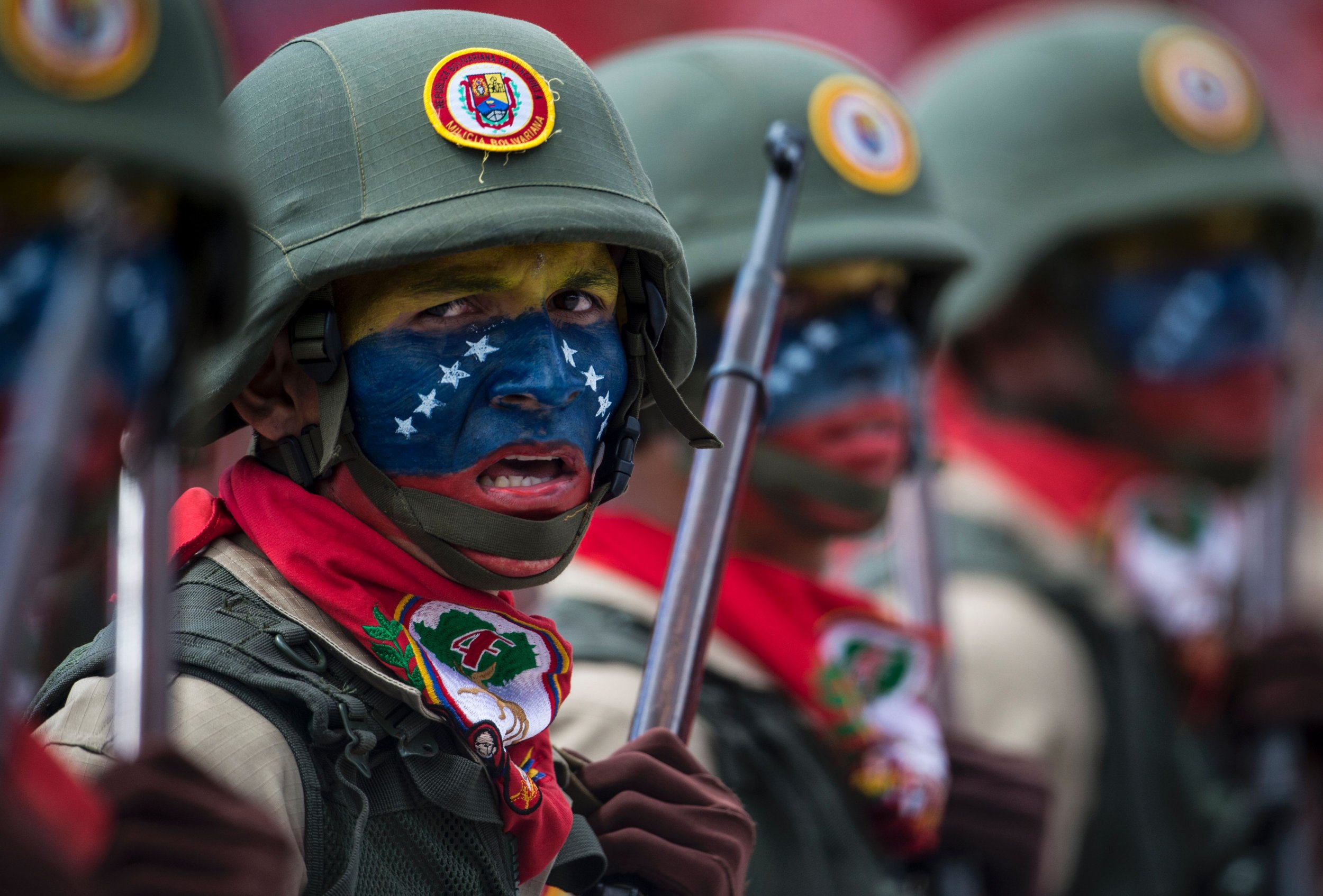 Self-declared Venezuelan interim president Juan Guaidó is in secret talks with the country's military as he attempts to force President Nicolas Maduro from power in the crisis-stricken South American nation.
In an op-ed for The New York Times published Wednesday, Guaidó—the 35-year-old leader of the opposition-controlled National Assembly—set out his case as legitimate leader of Venezuela, and detailed his efforts to force new presidential elections and bring the raging power struggle to an end.
"We have had clandestine meetings with members of the armed forces and the security forces," Guaidó wrote. "The military's withdrawal of support from Mr Maduro is crucial to enabling a change in government, and the majority of those in service agree that the country's recent travails are untenable." Guaidó did not elaborate on who he had spoken with nor whether he had won any military support.
Oil-rich Venezuela has been battling economic crises for several years. A combination of economic mismanagement and low oil prices left major holes in the national budget while inflation spiraled out of control. Unemployment is rampant, the currency is near worthless and citizens struggle to access basic food and medicine. Millions have already fled to neighboring nations in the hope of respite.
Newsweek subscription offers >
But Maduro has clung on. Despite the chaos, the leftist dictator—who succeeded revolutionary leader Hugo Chavez as president in 2013—retains the support of the nation's powerful military, which he has regularly used to prop up his ailing regime and crush dissent.
The military establishment is a key target for Guaidó and his international backers. The U.S. was the first to officially recognize Guaidó as legitimate interim leader, and has since been followed by Colombia, Brazil, Argentina and the European Union Parliament, as well as several smaller nations.
Guaidó is offering an amnesty to any member of the military "not found guilty of crimes against humanity" who defects to his side. Meanwhile, new U.S. sanctions on Venezuela's state oil company—PDVSA—are designed to starve Maduro of the cash needed to keep the military on side.
Despite the pressure, Maduro has been bullish in his response. Backed by nations including Russia and China, the president has dismissed calls for new elections. Though he won the presidential poll in May 2018, opponents and international observers branded the result illegitimate given boycotts, allegations of voter suppression and other irregularities.
Newsweek subscription offers >
This week, the pro-Maduro attorney general announced an investigation into Guaidó over accusations of "serious crimes that threaten the constitutional order." The supreme court, also loyal to Maduro, then slapped a travel ban on the 35-year-old and froze his bank accounts.
Guaidó appeared unphased by the escalation, responding, "We are here. We will keep acting and working to confront the humanitarian crisis." Ending his New York Times op-ed, Guaidó declared, "Our strength, and the salvation of all Venezuela, is in unity."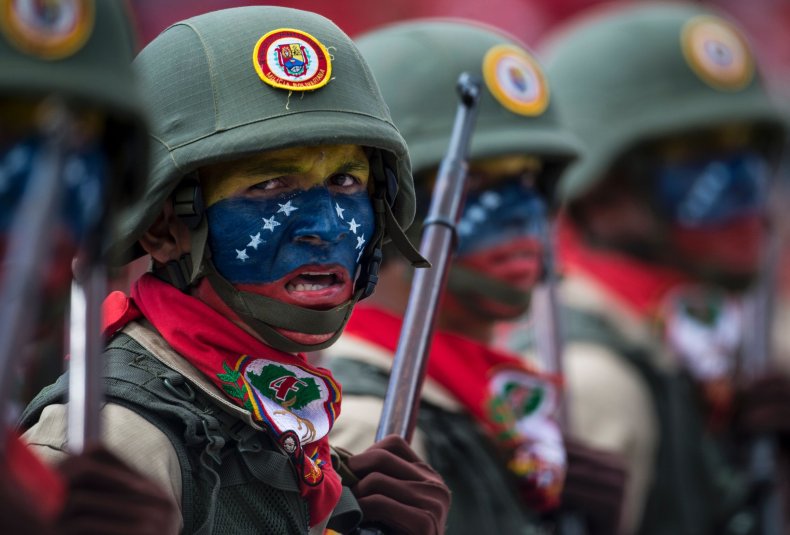 Venezuela Military Having Secret Meetings With Opposition as Pressure on Maduro Builds | World