Thousands of internet commenters were outraged after one mother explained why her husband broke their daughter's smartphone.
In a viral Reddit post published on r/AmITheA**hole, Redditor u/throwRAhome434 (otherwise referred to as the original poster, or OP) said that she rewarded her daughter's good grades by buying her a new iPhone and detailed her husband's displeasure with that decision.
Titled, "[Am I the a**hole] for using my husband's money to pay for my daughter's Apple iPhone that he broke?," the viral post has received more than 14,000 votes and nearly 2,500 comments in the last 8 hours.
"I bought [my daughter] the iPhone and quite honestly, I haven't seen her this happy in a while," the original poster began. "It was refreshing for me because she went through some really hard times in the past couple of years."
After purchasing the iPhone for her daughter, however, the original poster said her husband made it clear that he "wasn't happy" about it, and that he thought the device would only serve as a distraction.
"He said the [phone] will only distract her from school and chores...he [said] I shouldn't have spent that kind of money," OP wrote. "My daughter picked up on his attitude...but I told her to ignore him."
Recently, the original poster said she discovered that her husband broke the phone she bought her daughter, and claimed that the teenager ignored him when he asked her to get him something from a toolbox in the family's garage.
"He used this incident as evidence that the iPhone was [a] bad influence, but I yelled at him and demanded he replace it," OP wrote. "He said he wouldn't, so I took the money out of his account and paid for a new iPhone and gave it to my daughter."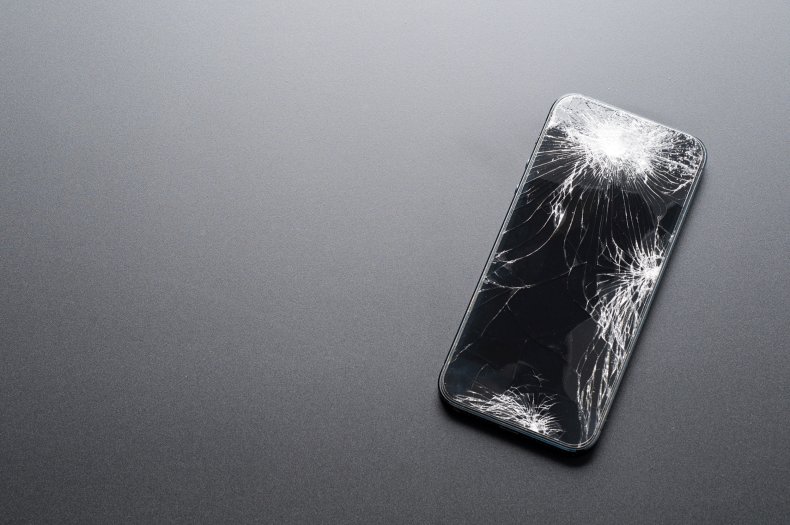 "He saw what I did and went off on me, calling me vicious and awful," she continued. "[He] demanded the money I took, every single penny."
"My husband said he won't speak a word to me 'til I fix this but I already said I owe him nothing," she concluded.
For parents of teenagers, cell phone-related punishments are common.
In 2016, Pew Research Center reported that 65 percent of parents in the United States have resorted to "digitally grounding" their high school-aged children in order to enforce family rules.
Over the last two decades, taking away a teen's cell phone or internet privileges as punishment has transformed into a powerful tool for parents across the country. However, arguments against the practice have arisen, and some experts have warned of the potential consequences in removing their child's access to the digital world.
In an interview with Child Mind Institute, clinical psychologist Beth Peters said that taking away a teenager's cell phone can often result in damaged relationships between parent and child.
"When you remove a teen's lifeline to their friends, there will be a major emotional backlash," Peters said. "They don't try to solve the problem. They don't talk to the parent. You're really setting yourself up for a dishonest teen because they need that contact and will resort to sneaky behavior to get it."
While there have been numerous arguments for, and against, taking away a teenager's cell phone as punishment, commenters responding to the viral Reddit post were adamant that breaking a teenager's cell phone could be an indicator of problems greater than any distractions or bad behavior.
"Making him pay for an item he deliberately broke, especially when he knew how hard you saved to buy it, is perfectly acceptable," Redditor u/TrenttheUncatchable1 wrote in a comment which has received more than 8,000 votes.
"This really needs to be dealt with, and you absolutely need to make sure your daughter is not being treated badly as part of your relationship problems," they continued. "Get couples counseling immediately or reassess the marriage, but don't let your daughter get put in the middle."
In a separate comment, which has received nearly 18,000 votes, Redditor u/nesqxick offered a different, more pointed solution.
"Sounds like you need to save up for a divorce," they wrote.
"If my...partner broke my child's iPhone for ignoring him once, I'd file for divorce then and there," another Redditor added.
Newsweek reached out to u/throwRAhome434 for comment.