Man Moving Mom In With Family To 'Protect Inheritance' Sparks Fury
The internet was left baffled after a mom revealed her husband's decision to move his mother into their family home in order to "protect" his inheritance.
In a post shared on Tuesday on Mumsnet, which has so far reached almost 100 comments, the exhausted mother, who goes by the "appropriate" username Everybodysdoormat, explained that her husband didn't consult her before moving in his mother, and left her to do all the work for her.
The mother of two explained that with the children, several pets and a demanding career, taking care of her medically needy mother-in-law is way too exhausting for her, especially since her husband hides all day in his study leaving her to do all the work, including cooking, cleaning and entertaining his mother, spending all of her free time taking care of her.
She also added that while her husband has taken her in to protect his inheritance, the mother-in-law has another son who she actually prefers and who has benefited from her way more than her husband ever has.
Everybodysdoormat's wrote on her post that her brother-in-law and his partner are off sick from work, but are anything but sick, and that since they are financially more advantaged than them and have no kids to take care of, the burden should fall on them.
No matter how good a relationship you have with your in-laws, living together is a totally different story. According to a survey from Porch, 47 percent of in-laws and 27 percent of couples said they get along "extremely well."
While 70 percent of married people said their relationship with their in-laws has caused strain in their marriage.
That same study found that while 65 percent of couples said they were happy living about 328 miles away from their in-laws, 70 percent of parents-in-law said they preferred a distance of only 70 miles between them and the couple.
"BIL (brother-in-law) is entertaining friends on FB (Facebook) (BBQ's, brunches etc) and generally having a carefree time (not sure how he's getting away with that one with his employer as there's clearly nothing wrong with him). I am bone tired, sick of everyone and loosing the will ... If I make it to next week it will be a miracle. It sounds like I'm being funny, but I'm not. I am sick to death. I have used my voice. I have put my points across. I am ignored. The worst thing is MIL is constantly saying how BIL's life is so stressful. Not even joking," Everybodysdoormat wrote on her post.
"AIBU (am I being unreasonable) to say BIL should pull his finger out of his a**e and do his share? Or at the very least buy some damn groceries?" she asked the Mumsnet community.
Users were very quick to point out that her biggest problem is her husband rather than her brother-in-law, and some even suggested leaving him.
"Not sure you should be taking this out on BIL when clearly you need to talk to DH..." NameChanged2022 commented.
Coconutpie added: "You have a massive DH problem. MIL should never have moved in. I would be telling DH that she needs to move out. Do not sign up to this for the rest of MIL's life. It is you doing all the work. Let her darling other son look after her. I'd be giving an ultimatum to DH on this—it's either you (and your marriage) or MIL."
Other users instead suggested she is her own biggest enemy for not standing her grounds.
Dismantledking commented: "You're letting yourself be a doormat here." Same thoughts from Quartz2208 who added: "why are you paying for groceries and doing all of that. Your uesrname is apt—you are everyone's doormat but that is on you."
And NumberTheory added: "You have described a DH who pays no attention to your well being or desires. Why are you with him?"
Among other users' suggestions, some said she should stop doing all she does for her mother-in-law and let her husband sort it out instead, while others suggested that no matter what she does if her mother-in-law has a favorite son, her inheritance may as well go to him after her death anyway.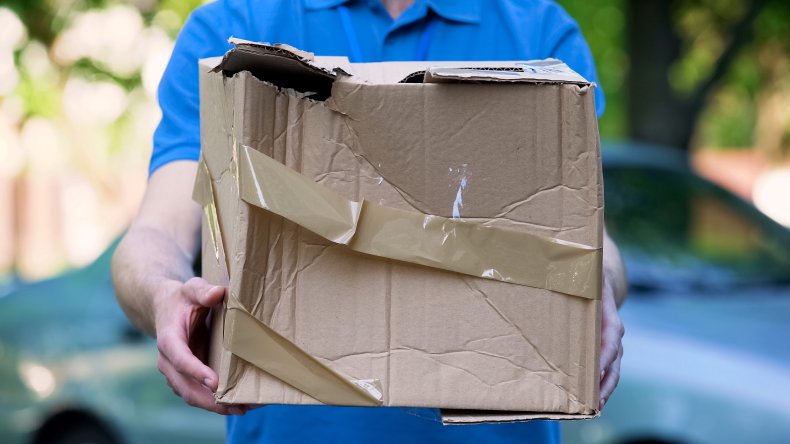 Update 04/06/22, 10:10 a.m. ET: This article was updated to include a new picture.