Vicky White's Mom Never Heard of Casey White, Despite Sharing a Home
The mother of Vicky White, the Alabama corrections officer accused of potentially helping inmate Casey White escape from custody, claims to have been unaware of the inmate despite living with her daughter for the last few weeks.
Pat Davis expressed shock over her daughter's situation to local outlet WAAY News and pleaded for her to return home. She also revealed that her daughter had been living with her for five weeks after selling her home and prior to disappearing with the inmate, and in all that time she never heard anything about Casey White. Her daughter reportedly did not bring up work matters very often.
"You know, I never heard of him, never seen his picture, nothing," Davis said. "I didn't know anything about him."
Vicky White was last seen leaving the Lauderdale County Detention Center on Friday, ostensibly transporting a shackled and handcuffed Casey White to the local courthouse for a mental health evaluation. They never arrived at the facility. The officer had just a week prior submitted a notice that was retiring soon and told some family members that she was considering a move to the beach. Despite their last names, the officer and the inmate are not related.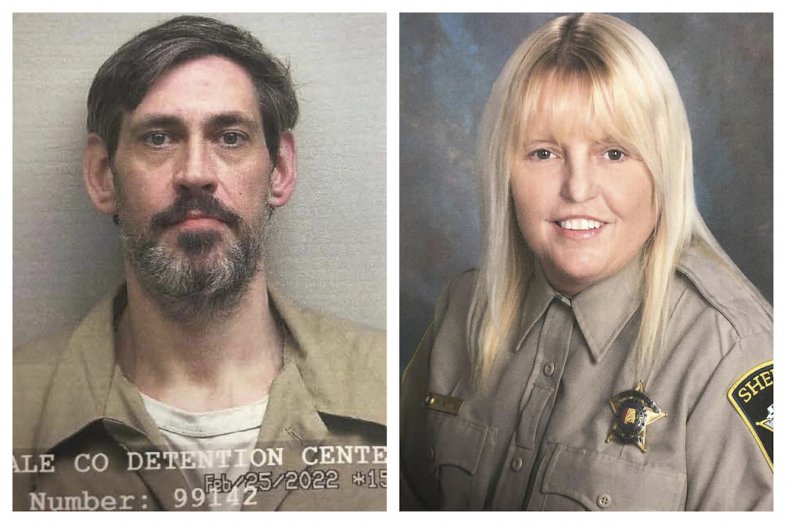 It remains unclear at this time whether or not Vicky White willingly aided in the escape or was somehow taken by force.
"We don't know if she was took by force or if she was voluntarily in this. But we just want her back, that's all we want," Davis added. "We want her home. We'll go pick her up if she'll just call and tell us come and get her. We'll go pick her up."
Other inmates at the Lauderdale County Corrections Center, however, have alleged that the officer and the inmate maintained a "special relationship," according to WAFF News. The outlet claims to have independently verified this relationship, but the details of their dynamic are not yet known.
Lauderdale County Sheriff Rick Singleton said on Monday that Vicky White is being charged with permitting or facilitating escape in the first degree. As of Tuesday, the search for her is entering its fifth day. Singleton told CNN that there are indications that Vicky White acted willingly.
"All of her co-workers are devastated. We've never had any situation like this with Vicky White. She was a model employee," Singleton said. "If she did this willingly, and all indications are that she did... I guess we're trying to hold on to that last straw of hope that maybe for some reason she was threatened and did this under coercion, but absolutely you'd feel betrayed."
Newsweek reached out to the Lauderdale County Sheriff's Office for comment.