CNN has aired an old clip in which Donald Trump said that then-President Barack Obama should be fired over a government shutdown.
In a segment on CNN Tonight, Don Lemon described how Trump's demand for $5 billion to pay for a Mexican border wall means that hundreds of thousands of workers will not be paid because of the partial government shutdown.
Related: Senator to donate salary during government shutdown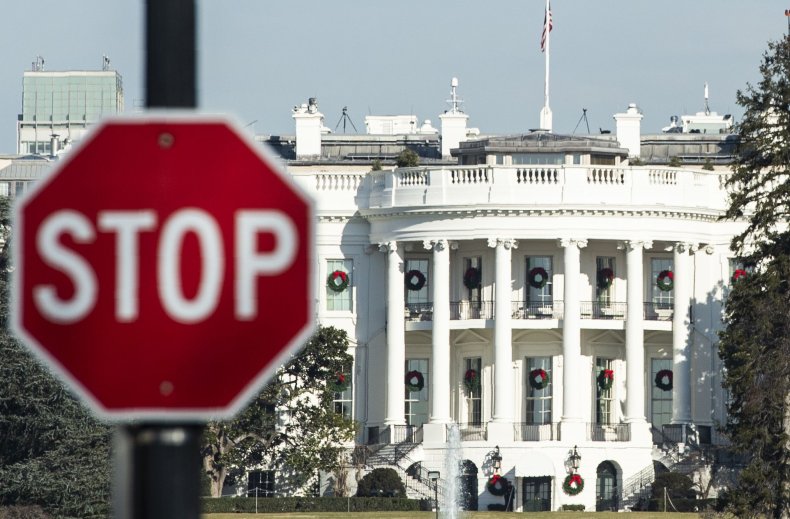 As the deadlock threatens to spill over into the new year, Lemon played a phone interview that Trump did with Fox News in 2013 when the government faced a similar situation under Obama.
Lemon said on Thursday night, "This is what Donald Trump said to Fox News ahead of a government shutdown when Barack Obama was still president."
In the clip from five years ago, Trump is asked who is "going to bear the brunt of the responsibility if indeed there is a shutdown of the government."
On the phone, Trump replied: "Well, if you say who gets fired, it always has to be the top. I mean, problems start from the top, and they have to get solved from the top. And the president's the leader. And he's got to get everybody in a room. And he's got to lead."
Lemon then reacts by repeating Trump's words, followed by a "hmmmmm."
He then added, "Donald Trump suggesting that President Barack Obama should have been fired for a government shutdown. Priceless."
Congress has effectively given up resolving the impasse until the new year, when the Democrats take control of the House, The Washington Post said.
On Thursday, Trump was defiant, tweeting: "This is only about the Dems not letting Donald Trump and the Republicans have a win."
Representative Jim McGovern (D-Mass.) said it was urgent to end the shutdown, adding, "The only people who don't seem to be in any hurry are the Republican leadership and the president," according to the Post.
Illinois Senator Dick Durbin, also a Democrat, tweeted that Trump has "taken our government hostage over his outrageous demand for a $5 billion border wall that would be both wasteful and ineffective."
The shutdown is expected to become the second longest of the decade and is expected to be resolved only when the new Congress convenes next week to open its 116th session.
To push through funding for the wall, Trump needs to get 60 votes in the 100-seat Senate, where the Republicans currently have 51 members. That means he needs to obtain Democrats' support there.