Viral Video Exposing Hacks for 'Free Food' Delivery Sparks Controversy
A video purporting to offer cheat codes for heavily discounted orders through restaurant delivery apps such as DoorDash, GrubHub and Uber Eats has sparked debate over the practice of "scamming" delivery companies.
The clip has reached 87,500 views since it was shared on March 22 by TikTok user @icye03. It played a screen recording of the user scrolling through Discord, an instant messaging platform where people can communicate through private chats as well as communities called "servers."
In this video, the server shown by @icye03 was allegedly dedicated to sharing discount codes for food delivery services. The user bragged through text overlay, "POV: you found a way to get free food."
Discord servers can only be accessed through specific invite links. The user said they shared a link "in the comments," but the link they posted has since expired. Invite links can expire within 24 hours if the chat room administrators do not set a longer deadline.
Under the TikTok video, several viewers left comments inquiring about a new link to access the cheat codes. But others were more skeptical about the legitimacy of the proposed hack.
"A general rule of thumb for these type[s] of things," commented one viewer. "If they are promoting it, it is a scam. If it worked they would want to keep it on the dl."
"It's [an] old method, pretty easy to get caught," another person chimed in. "[You're] giving them your address."
Other users feared this method of obtaining discounts could end up hurting delivery service workers.
"POV you scam bare minimum wage workers to get some free food," wrote a concerned viewer.
Newsweek could not confirm if the codes shared on the Discount server would have a negative impact on wages paid to delivery workers.
Last month, a federal judge in New York said that GrubHub, Uber Eats and Postmates must face an antitrust lawsuit accusing the companies of driving up the price of restaurant food. The lawsuit was originally filed in 2020 and a judge denied the defendants' motion to dismiss the case on March 30.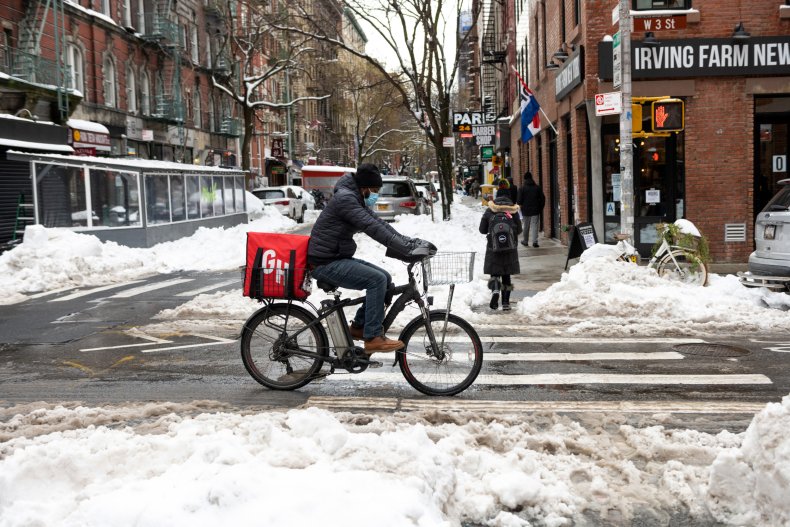 Diners alleged in the suit that major delivery services had exploited their dominance during the COVID-19 pandemic and forced restaurants into "no-price competition clauses," inflating the price of ordering and barring restaurants from charging lower prices for dine-in and take-out directly from the establishments. According to the lawsuit, the delivery companies charged "supracompetitive" fees of 5 to 10 percent for diners and 30 percent commission rates for restaurants.
Newsweek reached out to @icye03 for comment.