Video of Lauren Boebert Repeating Replacement Theory Conspiracy Resurfaces
A Colorado television station has dug up a video of Republican Representative Lauren Boebert espousing "replacement theory," a fringe belief cited by the man charged in the May 14 mass shooting in which 10 people were killed at a supermarket in Buffalo, New York.
Denver's KUSA-TV on Thursday aired a segment showing the firebrand representative openly trafficking in a version of the theory in a 2021 video. Boebert is among other conservative political and media figures who have come under scrutiny for openly embracing a toned-down version of replacement theory, which widely claims that elites are seeking to replace white people with people of color from other countries.
Authorities say Payton Gendron, a white 18-year-old, committed an act of "racially motivated violent extremism" by targeting Black shoppers at the Buffalo supermarket.
A 180-page manifesto, allegedly written by Gendron, states the attack was motivated by the "Great Replacement Theory." The theory has been espoused by gunman in four other mass shootings.
"There are some conservative political figures that will hint about this theory or speak about it in code," KUSA-TV anchor Kyle Clark said in the segment. "And then there's Colorado's Republican Congresswoman Lauren Boebert."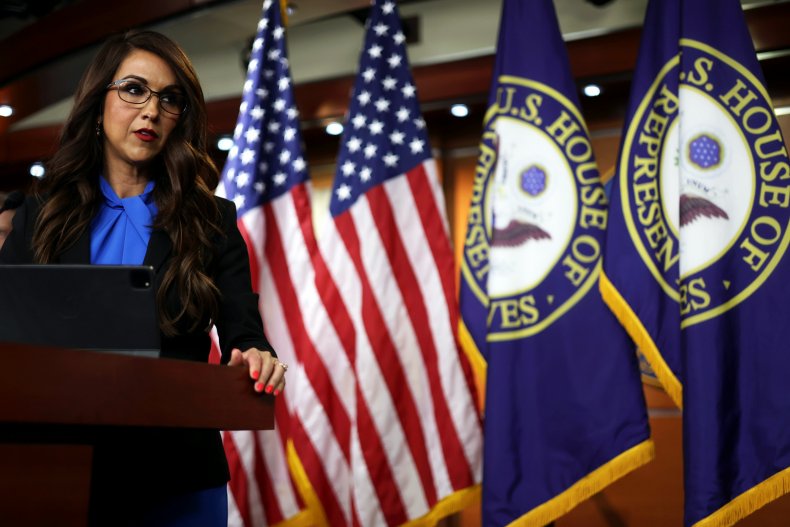 The segment cut to a video of Boebert denouncing legislative efforts to "grant amnesty and a path to citizenship to 8 million illegal aliens."
"Guess there is definitely a replacement theory that's going on right now," said Boebert in the video. "We are killing American jobs and bringing in illegal aliens from all over the world to replace them if Americans will not comply."
Following the Buffalo shooting, elected Republicans and Fox News personality Tucker Carlson have faced backlash for pushing a version of the theory that claims Democrats are seeking to flood the country with undocumented immigrants for political gain.
First elected to a district representing western Colorado, Boebert has previously made other statements suggesting Democrats were seeking to lure immigrants to the U.S. to bolster the party's electoral base.
Progressive news outlet The American Independent called out Boebert for saying in a campaign video last year that Democrats had used immigrants for political gain in California.
"The truth is, they want borders wide open," she said. "It helped Democrats take over the entire state of California. ... We have to take our country back."
Boebert repeated the trope last year when Vice President Kamala Harris was on a diplomatic visit to Latin American countries.
"Kamala's border assignment is simple: Keep the new voters coming," wrote Boebert in a tweet.
Newsweek has reached out to Boebert for comment.