Video Shows Bikers Fleeing During Fatal Texas Shooting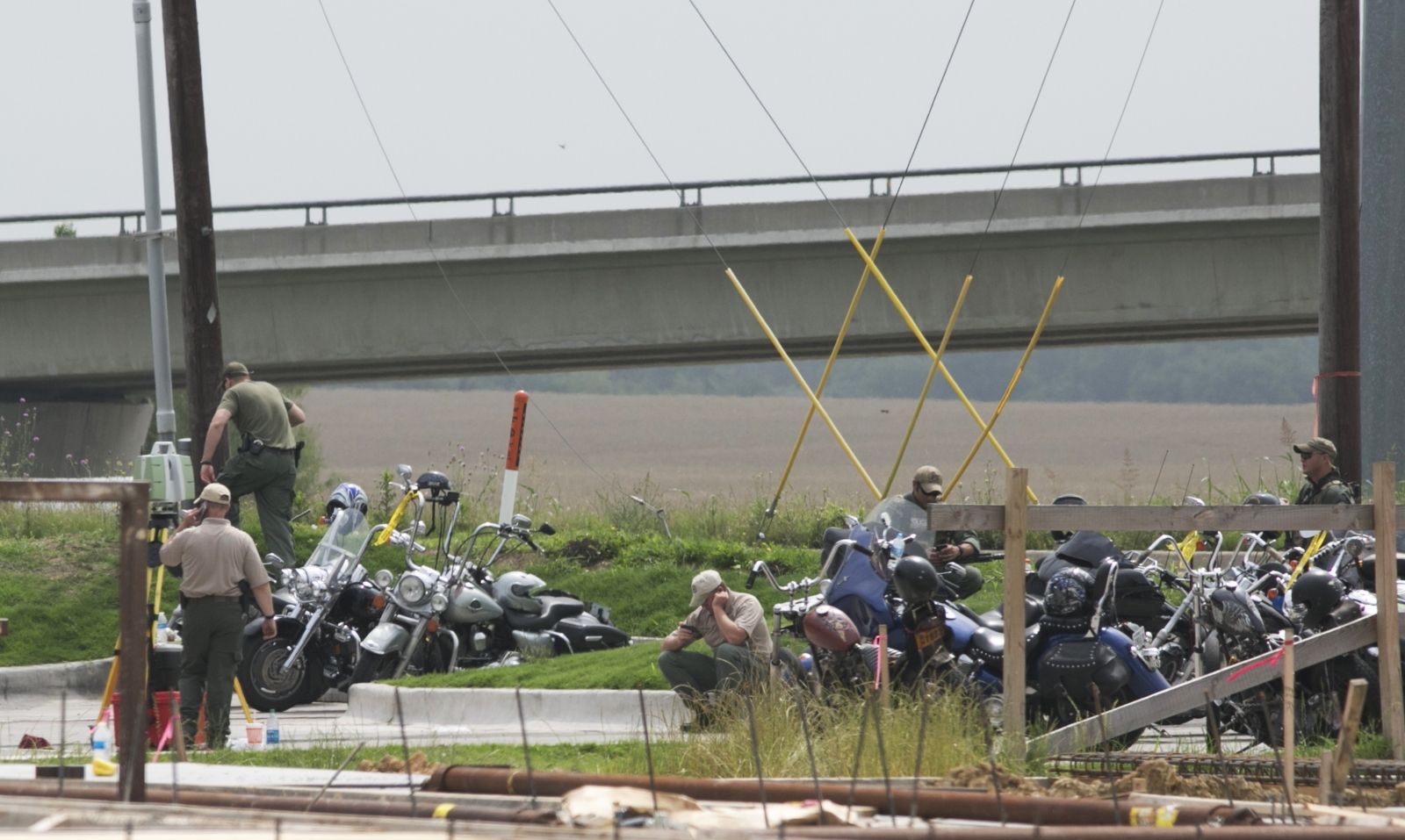 Video from the scene of the fatal motorcycle rider shooting on Sunday in Waco, Texas, showed only one of the dozens of bikers recorded firing a gun from the patio of the Twin Peaks restaurant.
New details are emerging as authorities continue to investigate what happened between five suspected gangs as they gathered Sunday afternoon for a regularly scheduled meeting that led to a shooting. Nine people died and more than a dozen were injured. A representative of the Twin Peaks franchise on Wednesday showed the footage exclusively to the Associated Press. Representatives won't publicly release the video because of the ongoing investigation.
The footage shows most of the bikers witnessing the shootout from the restaurant patio or inside the building. Bikers fled—some into the men's bathroom or kitchen area—when gunfire broke out in the parking lot. Staff and other customers also moved away from the windows and into the interior of the restaurant, according to the AP.
None of the nine video angles shows the parking lot, where the restaurant has said the fighting began.
The 192 people arrested in connection with the shootout are in the county jail. Some could face additional criminal charges. Police have said everyone arrested was part of criminal biker gangs. It is believed the Bandidos and Cossacks motorcycle gangs were two of the five clubs involved, some of which teamed up to fight against others.
Authorities recovered about 100 weapons from the scene, including guns, knives and chains.
The dozens of bikers were gathered at the restaurant for a Bike Night that encouraged riders to visit the establishment.