Video of Super-Realistic Snake Cake Stuns Viewers, Viewed Over 1M Times
The "Everything is a Cake" meme may have seen its peak in the summer of 2020, but hyperrealistic cake creator Natalie Sideserf of Sideserf Cake Studio in Austin, Texas, is still wowing the internet with her unbelievable creations.
A video from last week—featuring an impossibly realistic rendering of a python in cake form—has gone viral on Instagram, accumulating over 1.5 million views at the time of this writing, along with 119,000 likes and nearly 1,500 comments.
The recent snake clip uses the same format as most other cake-cutting videos. It begins by showing what looks like a yellow ball python, complete with scales and beady eyes, coiled into a ball.
Soon, however, the illusion is broken: a knife comes into frame and plunges into the body of the "snake," revealing an interior made of chocolate cake.
In an email to Newsweek, Sideserf explained how the astonishing cake came to fruition. "We were contacted by the owner of an amazing Austin restaurant called Emmer & Rye to make a cake for his son's birthday, and he's really into dinosaurs and reptiles," she said.
"I wanted to make sure that the design would be cute enough for his son but also interesting enough for our YouTube audience, and in researching different snakes for the project, the ball python just seemed to be the cutest."
According to the video's comments, it appears that many viewers were truly fooled by the Sideserf's decorating skills.
"I follow way too many snake accounts," commented @poopsybrown. "This one actually hurt me. Well played."
Meanwhile, @nibelita joked that they "almost called PETA" due to the cake's realism.
"I nearly had a fit, then I realized it was a cake!" echoed @starwarsanddisneyfansunite. "I'm a reptile lover and I thought this was someone posting about killing a ball python."
"That's awesome!" wrote a fellow bakery account, @sweets_by_mills. "But I won't be eating that."
The internet's explosive interest in hyper-realistic cakes reportedly goes back to a July 2020 Buzzfeed Tasty compilation video. The clip featured an impressive roster of cake confections—including items like a red Croc and a roll of toilet paper—by Turkish cake artist Tuba Geçkil. As the trend picked up steam, cake artists around the globe—including Sideserf—attracted viral attention across social media platforms.
According to a 2020 interview with The New York Times, creating realistic cakes is not a new endeavor for Sideserf but rather a skill she has been cultivating for years. "I've always called them 'still-life cakes,'" she explained. "They're like a still-life painting. I try to make them as realistic as possible."
"A lot of people are saying I'm the reason they have trust issues," she added.
Though the meme's intensity has died down somewhat over the past year, Sideserf still attracts a massive audience, with 685,000 users following the official Sideserf Cake Studio Instagram account.
"I'm very grateful that I'm able to continue reaching new people," she wrote to Newsweek. "I'm often referred to as a pioneer in the next phase in the evolution of cake decorating that started with classical decorative piping and ultimately led to legendary bakers like Duff Goldman and Buddy Valastro."
She added: "What is really fun about Sideserf Cake Studio is that we have something for everyone."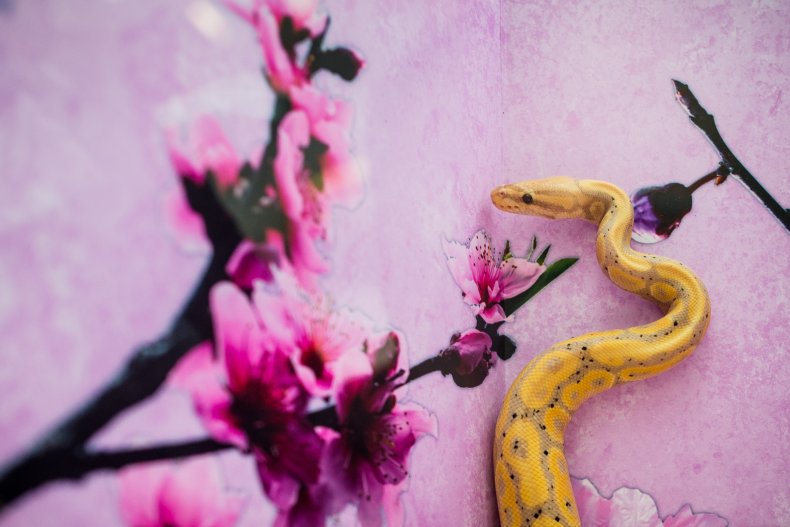 Updated 10/21/2021, 5:00 p.m. ET: This story has been updated with comments from Natalie Sideserf.