Video of Missouri Dad's Plea to Let Trans Daughter Play Girls' Sports Viewed by Millions
A video clip of a father whose emotional testimony to Missouri lawmakers in support of his transgender daughter has captured national attention.
Brandon Boulware appeared before the Missouri House of Representatives earlier this month to urge lawmakers to reject legislation that would bar trans girls from competing alongside cisgender girls in school sports.
A number of people addressed the committee meeting opposing House Joint Resolution 53, which, unlike similar bills around the U.S., would write the ban into the state's constitution, according to Advocate.com.
Boulware, an attorney from Kansas City and a father-of-four, told the hearing how he forced his daughter to wear boy clothes, get short haircuts and play on boy sports teams.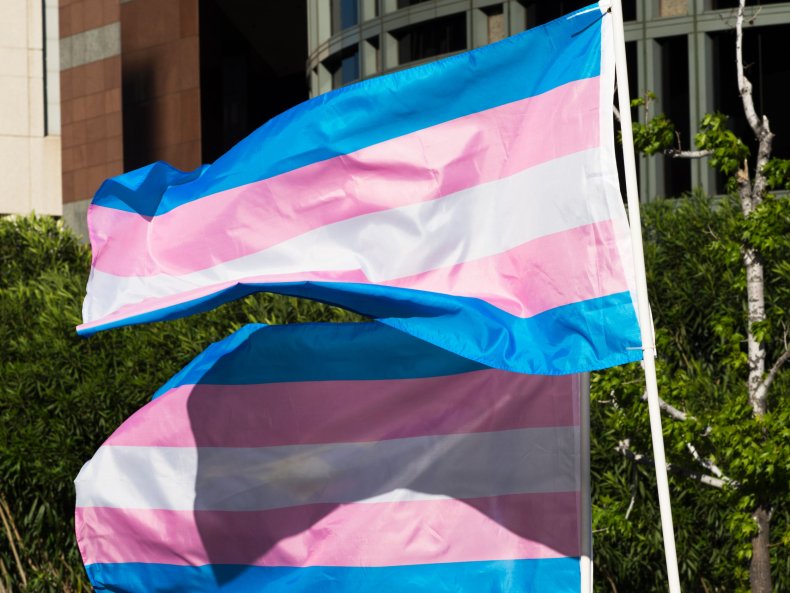 "For years, I didn't get it," he said. "Why did I do this? To protect my child... and, truth be told, I did it to protect myself as well. I wanted to avoid those inevitable questions as to why my child did not look and act like a boy."
"My child was miserable," he said. Boulware changed his attitude when his daughter asked if she could play with friends if she changed into boys' clothes first.
"My daughter was equating being good with being someone else. I was teaching her to deny who she is. On that day, my wife and I stopped silencing our child's spirit.
"The moment we allowed my daughter to be who she is, to grow her hair, to wear the clothes she wanted to wear, she was a different child."
Boulware continued: "This language, if it becomes law, will have real effects on real people.
"It will affect my daughter. It will mean she cannot play on the girls' volleyball team, dance squad or tennis team. It will mean she will not have the opportunity that all of us had to be part of a team."
The clip of his address to the House Emerging Issues Committee on March 3—his daughter's birthday—was shared on social media on Sunday by the American Civil Liberties Union (ACLU).
As of Tuesday morning, it had been viewed over 2.4 million times and received more than a quarter of a million likes on Instagram.
The Missouri State High School Activities Association (MSHSAA) has policies that allow transgender boys to participate on boys' and co-ed teams, but transgender girls cannot play on girls' teams.
Missouri lawmakers did not vote on the resolution, which if it passes both chambers and is signed by the governor would be on the ballot in 2022, according to Fox 2.
Newsweek has contacted the Missouri House of Representatives and the ACLU for comment.
Missouri is among over 20 states proposing to restrict sports or gender confirmation healthcare for transgender minors.
It follows moves by some conservative lawmakers in the aftermath of President Joe Biden's executive order to strengthen anti-discrimination protections for the LGBTQ+ community.
Rights campaigners have welcomed the order, which aims to protect gay and transgender people against discrimination in schools, health care, and the workplace. But opponents say it would unintentionally put cisgender athletes at a disadvantage.
Last week, the Republican governor of Mississippi, Tate Reeves, signed the first state bill of its kind banning transgender girls from competing against their cisgender counterparts in school and college sports.
South Dakota GOP Governor Kristi Noem has said she will sign a similar bill in her state, while a similar law passed in Idaho but has been blocked by a federal court.
The graphic below provided by Statista shows workplace protections for LGBTQ+ people.