Video: Work Gets Under Way on Harry and Meghan's Royal Wedding Cake
The finishing touches are being applied to a series of cakes baked by Claire Ptak and her team at Violet Cakes, ready in time for Saturday's royal wedding.
Prince Harry and Meghan Markle chose Ptak, originally from California but now London based, to bake the lemon sponge cake. Ptak told Reuters that the cake will have a lemon curd filling and elderflower Swiss spring buttercream icing.
Related: Prince Charles will walk Meghan Markle down the aisle
"When I was first asked to present an idea for the cake," Ptak said, "I brought a selection of flavors and designs and they made a decision together as a couple and let me know which one they were interested in and that's what we've made and then, of course, we've tasted a couple of times just to get it right."
In what is said to be outside of tradition, three cakes are being made, which will be exhibited along with flowers as sort of "installation."
When announced as the royal wedding cake baker, Ptak took to Instagram to express her pleasure, saying that she believed the royal couple "both share so many of the same values regarding food provenance, sustainability, seasonality and of course, flavor!"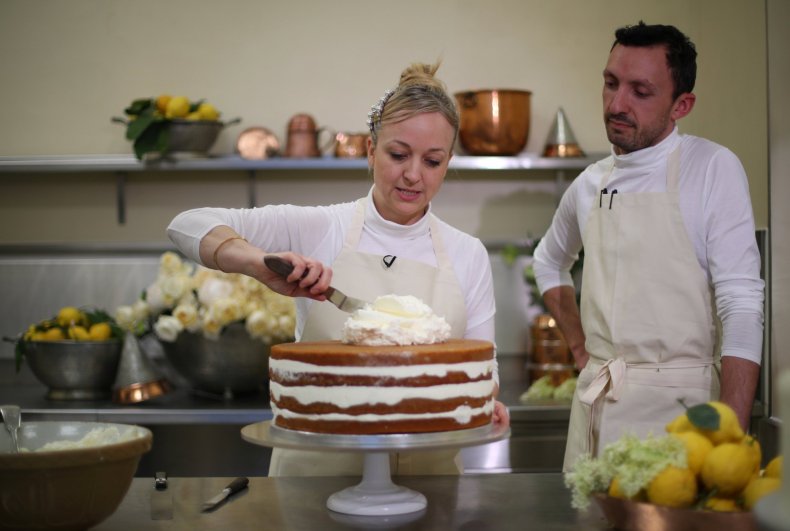 Harry and Meghan are set to be wed in Windsor Castle on Saturday May 18 in an event likely to garner millions of viewers. After much media speculation, Kensington Palace announced on Friday that Markle would walk down the aisle with her soon-to-be-father-in-law, Prince Charles.
"The Prince of Wales is pleased to be able to welcome Ms. Markle to the Royal Family in this way," the palace said.