Viral TikTok Appears to Show McDonald's Customer Riding Stationary Bike in Restaurant
In a video now viewed over 32 million times, TikToker @cris13yu shows what appears to be a McDonald's restaurant that offers stationary bikes for customers to sit at while they eat their meal.
According to the video's caption, translated into English, the video appears to be from a location in China.
"This is like using your phone while charging," one person commented on the video. "McFitness," another chimed in.
Another wrote that doing physical activity while eating is "bad for your digestive system."
The Today show reported earlier this year that experts say the best time to exercise is before eating.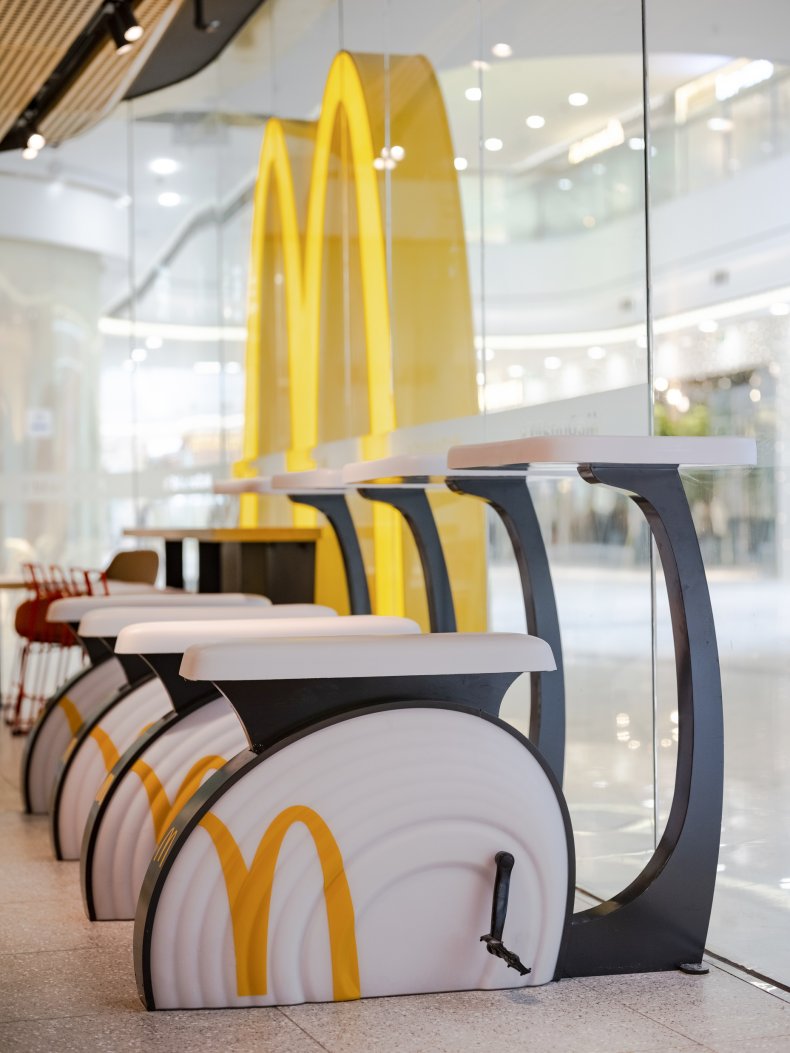 Dr. Daniel Vigil, associate clinical professor of family medicine and orthopedic surgery at the David Geffen School of Medicine at UCLA, told Today that for many people working out strenuously with a full stomach can lead to "reflux, hiccups, nausea and vomiting."
Vigil noted that this might not be a problem for some people. If eating a meal before a workout is necessary, it's best to wait an hour or two for the stomach to empty, he said.
McDonald's told Newsweek that the bikes are "green charging" bikes and are being tested at two locations in China.
"The bike generates electricity to power everyday devices like mobile phones and is a part of McDonald's China's Upcycle for Good project, an initiative focused on creating products with plastic parts from recycled materials," a spokesperson said.
The first location with a bike was the Jieyang Wanda restaurant, which opened in September 2021 in Guangdong province. The spokesperson said the location seen in the viral video is the New Hualian restaurant in Shanghai.
TikTok has showcased many aspects of the fast food chain that general audiences might not get a glimpse of were it not for the platform. Last week, a viral video posted by a McDonald's employee in Australia showed the amount of salt and oil that collects under the french fry trays on any given day.
As previously reported by Newsweek, the TikToker was seemingly trying to dispel the notion that ordering "just fries" at McDonald's is a healthy option.
In a video post last month, Newsweek reported that a now-deleted TikTok showed piles of worms in the drain of the soft drink machine at a McDonald's in London. A spokesperson for McDonald's confirmed the incident to MyLondon but said it was an "isolated incident, not an infestation."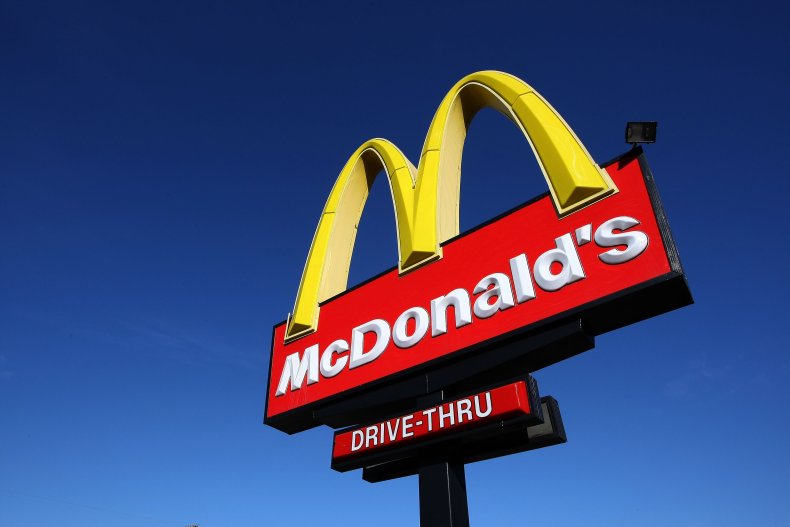 TikTok has also exposed some of the fast food chain's secrets, including a video this year that showed how the McRib was created. The TikToker, who claimed to be a McDonald's worker, showed the boneless pork meat, which was a pale pink color and pre-shaped into a rib-like structure, Newsweek previously reported.
The internet, though, was not so impressed.
"Does anyone else feel like this made the already unappetizing McRib seem less appetizing?" one user asked. "You're using the word "food" very loosely," added another.
Newsweek contacted McDonald's and @cris13yu for comment but did not hear back in time for publication.
Update 12/23/21, 9:40 a.m. ET: This story was updated to include a statement from McDonald's and a photo provided by the chain.