Viral Video Shows How You Can Report Catcalling, Sexual Assault Through App
An app that allows people to record incidences of sexual assault and harassment on a digital map has gone viral, inspiring gratitude from viewers across the world.
A TikTok video posted by She's A Crowd, an Australian startup that collects data on gender-based violence, taught victims how to use the technology. The clip has amassed 1 million views since it was shared Sunday.
The demonstration started with a woman looking silently at her surroundings before turning to the camera. A narration in text overlay said, "Getting followed and catcalled by a group of men on the way home from Mother's Day."
The next clips showed how the woman used She's A Crowd to report the incident. She opened the app and selected her location on a map, followed by the day and time. Next, she could select the setting of the incident, such as a workplace, school, public transit or a walk outside. She could also categorize the abuse or harassment she experienced—in this case, "catcalling," "intimidation" and "being followed."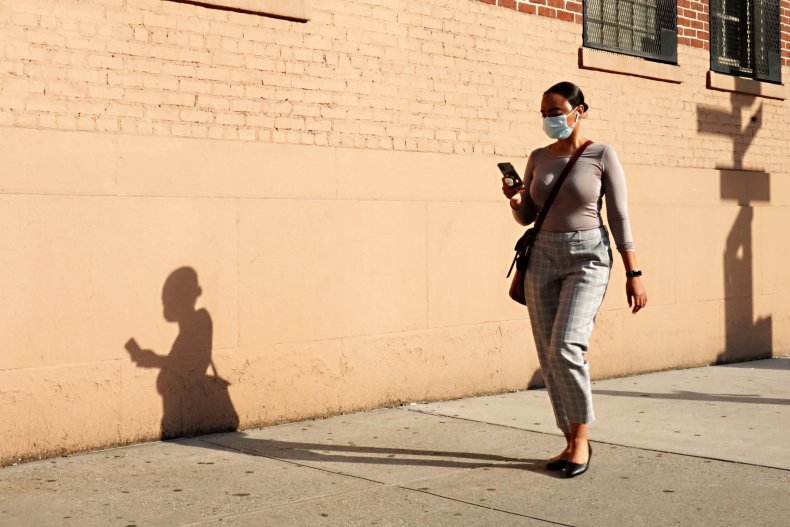 While the woman had the option to remain anonymous, she chose to include her name, gender, age, ethnicity and sexual orientation in her entry. She's A Crowd says on its website that all data is anonymized and used to inform policy-makers about gender-based violence. The app also flags potentially dangerous areas to its users.
Zoe Condliffe, the Australian advocate who founded She's A Crowd in 2018, told Newsweek the platform has recorded over 100,000 reports.
"I decided to start She's A Crowd to respond to the gender data gap—90 percent of sexual assault goes unreported," she said. "My vision was to create a safe and supportive place for survivors like myself to have their story heard, sometimes for the first time."
Almost 2 million Australian adults experienced at least one sexual assault since age 15, according to the 2016 Australian Bureau of Statistics (ABS) Personal Safety Survey (PSS). According to 2019 ABS data, police recorded more than a 30 percent increase in sexual assault victimization rates between 2010 and 2018, although it is not clear if this represents a greater incidence of crimes or increased reporting of gender violence.
TikTok viewers from across the world thanked Condliffe for creating the platform.
"Glad to find out this exists, I'm putting years of events on here now," commented one user.
"I'm going to New York next week, last time we were there in September I was catcalled nine times in one day, one by a cop. I'll need this," said another viewer.
Catcalling isn't new or uncommon. In February, one woman went viral for insulting a catcaller.
Another woman blew up at a catcaller, saying, "...do you guys have children or daughters, because if I had a daughter, I wouldn't want some man at like, what is it 8:30 a.m., to go up to her when she's by herself."
And more than 20 men catcalled and followed a woman last year while she was walking down a street at 8 p.m. "in a fully lit space." Her TikTok about the event went viral.