Viral Video Shows TV Host Take Down Former Trump Campaign Adviser Over Administration 'Lies'
An adviser to Donald Trump's 2020 re-election campaign said that while he knew the president's claim that the U.S. was the only country to offer birthright citizenship was "false," that did not mean it was a lie when the president said it.
The comments came in a tense exchange between Al Jazeera presenter Mehdi Hasan and Steven Rogers in a clip that has been widely shared on social media.
During the wide-ranging interview—which opened with Hasan saying, "the president lies, daily, multiple times"—the two clashed over Trump's role in the departure of Attorney General Jeff Sessions and his views on the caravan of migrants coming from Central America.
Hasan also asked Rogers whether Trump was right when he said the U.S. was the only country where someone could come in from another country, give birth, and have the baby declared a U.S. citizen.
Rogers described that as a "misstatement" and "false" but said "that doesn't mean it's a lie."
Rogers also backed Trump's claims that there were riots in California against illegal immigration in sanctuary cities, to which Hasan cited the state's police chiefs association's statement that the riots did not happen.
Hasan asked Rogers on the program UpFront why Trump made the midterm campaign claim that there were six to seven steel facilities ready to open, although none have been announced by U.S. Steel.
Rogers said: "Look, I don't know of what context these statements were made, but I can tell you this, the president of the United States has been very responsive to the American people and the American people are doing well."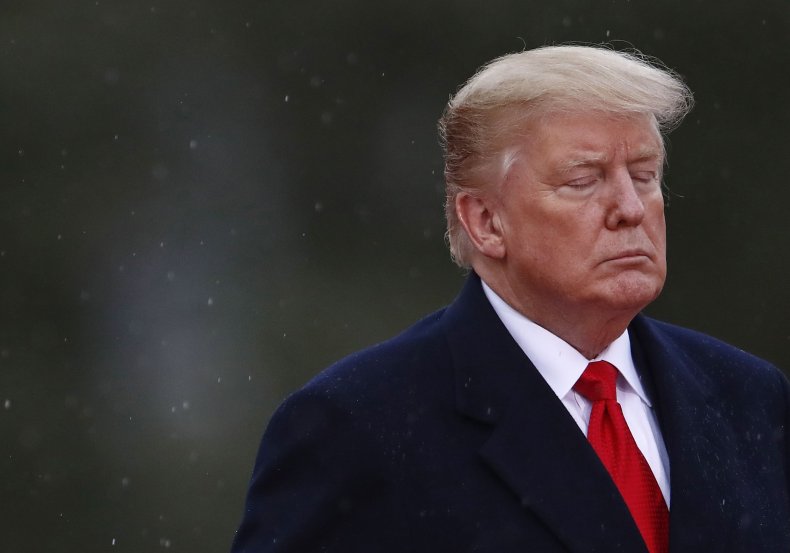 Hasan countered by saying: "The American people can be doing well, and the president can be a liar, there's no contradiction between those two statements."
Rogers responded with: "I am not going to say the president of the United States is a liar."
The Washington Post tracker has tallied more than 6,000 lies told by Trump during his presidency.