Gavin Newsom's Stock Rises After Democrats Humbled in Virginia
After comfortably winning his recall election, California governor Gavin Newsom declared "Trumpism is not dead."
However, his approach to the former president's electoral influence was vastly different to that of Terry McAuliffe, whose defeat in the Virginia gubernatorial race has prompted soul searching among his Democrats ahead of the 2022 midterms and beyond.
If failure can throw success into stark relief, McAuliffe's defeat to Republican Glenn Youngkin in Tuesday's ballot has surely accentuated Newsom's achievement.
In a rare Democratic highlight in a difficult few months, it also points to a path towards a national role for the California governor and a blueprint in how to tackle the specter of Trump.
"I could see Gavin Newsom becoming the Vice Presidential candidate in 2028," said James Lance Taylor, politics professor at the University of San Francisco.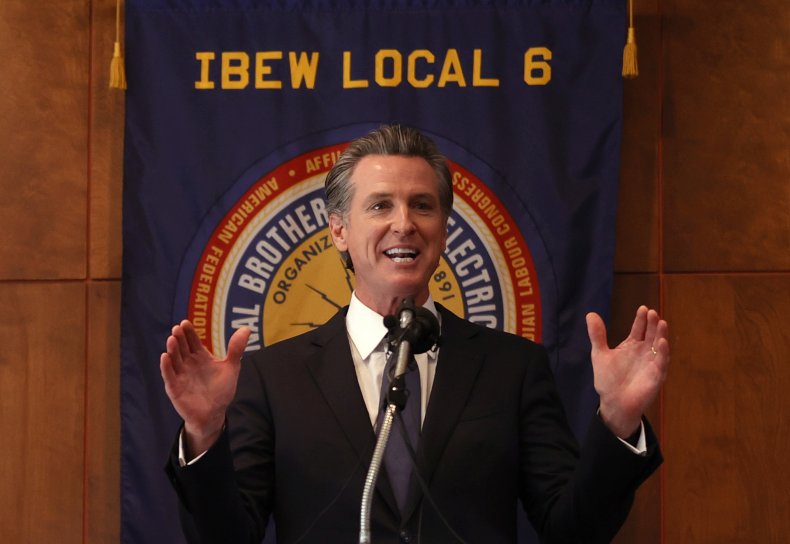 "His stock was already high and Republicans were trying to destroy him before it could get any higher. Then when they failed, it resuscitated him and gave him new life," Taylor told Newsweek.
"In California, the stars aligned because Democrats awoke and saw a great deal was at stake."
Criticism of Newsom's handling of the COVID pandemic helped ignite the GOP agitation and the signatures needed, to force the recall vote.
But he easily defeated the next closest contender, conservative talk show host Larry Elder. The 61.9 percent of Californians who backed Newsom on September 14 was virtually identical to his backing in the 2018 election, with a largely similar turnout.
Contrast that with McAuliffe losing in a state which Biden took by 10 points only 12 months ago.
While Newsom had the advantage of being in a solidly blue state, and an attempt to recall a sitting governor is a very different plebiscite to a governor's election, tellingly there was still no attrition in Newsom's support.
"Newsom had the right approach in California. He avoided Donald Trump because you don't need to be anti-Trump in California," said Taylor, who believed that Newsom learnt much from how ex-Governor Jerry Brown dealt with the former president.
"Newsom watched that and was careful with his language with Donald Trump and showed the office full respect. He learnt not to irritate Trump. Don't oppose Trump and he won't come out against you."
The ballots in Virginia and California can provide lessons for the 2022 midterms, with GOP candidates clamoring for Trump's blessing and Democrats fearing they could lose their majority.
"Glenn Youngkin effectively distanced himself from Trump just far enough to reclaim Never Trump Republicans," said William Antholis, CEO of the Miller Center of Public Affairs at the University of Virginia.
Youngkin accepted Trump's endorsement but refrained from campaigning with him. He also appealed to "suburban independents, particularly women, while still turning out Trump supporters in rural parts of the state," Antholis told Newsweek.
On the other hand, many questioned the wisdom of McAuliffe's constant references to Trump with a pivotal moment taking place on September 16 during a governor's debate.
Conservatives mercilessly leapt upon his comment, "I don't think parents should be telling schools what they should teach."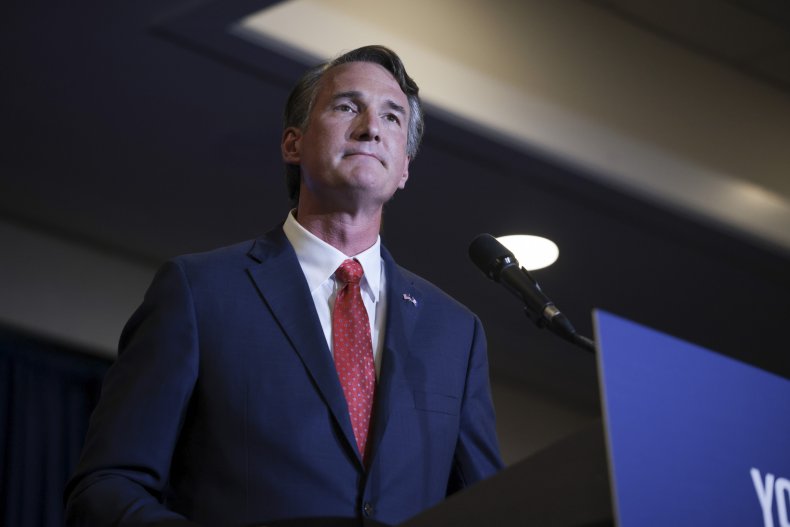 "This gave Youngkin and the Republicans an opening to build on simmering unhappiness among parents whose concerns about mask mandates, expanding choices and protections for transgender students," said Karen Hult, professor of Political Science at Virginia Tech.
"It fit well with the support of Youngkin and other Republicans for vouchers and charter schools. Misleading claims about teaching critical race theory (CRT) added to the anger. McAuliffe never fully adjusted," she told Newsweek.
Youngkin said that he would ban CRT, the ideology examining history through the lens of racism. Meanwhile, McAuliffe criticized his rival's stance calling it a "dog whistle." Taylor believes McAuliffe's approach to race on the campaign trail was a mistake.
"If you are having a conversation about race as a white Democrat in a district that is not majority black or diverse you are losing the argument, and you might want to change the conversation," said Taylor, who wrote Black Nationalism in the United States: From Malcolm X to Barack Obama.
McAuliffe's mistake contrasted with Newsom who avoided serious missteps in a campaign which gave him name recognition nationally and could point to a national run.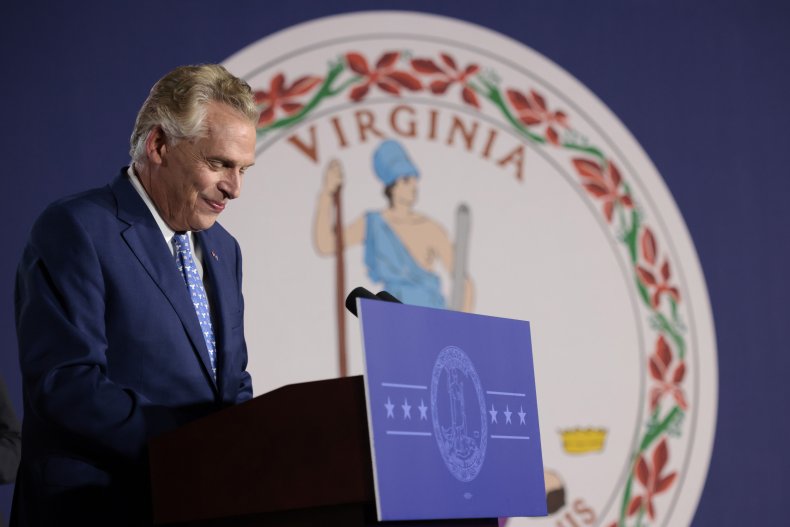 "His presidential aspirations are still viable given the outcome of the recall election, but to be a strong contender he needs to develop a national profile beyond California," said Mindy Romero, founder of the Sacramento-based Center for Inclusive Democracy.
"I do think there was still some damage that was done to his reputation," she told Newsweek, "When the polls looked challenging for him, he was openly criticized by a lot of key stakeholders in California to a degree that he had not experienced before as governor .
"People are quicker to go to this place with him again," she added.
Meanwhile, as Taylor points out, Newsom's political future depends much on what happens with fellow San Franciscan, Kamala Harris.
"If this is a game of chess, she is the queen and the question is, what happens with the Queen piece determines what happens with Gavin Newsom in national politics."