Virginia Considers Tax Credits for Parents Who Homeschool Kids
Virginia lawmakers are set to consider a bill that would create a tax credit for parents who homeschool their children or send them to private schools.
HB 784, introduced by Dave LaRock, a Republican member of the Virginia House of Delegates, would provide "an individual, nonrefundable income tax credit for taxable years 2022 through 2026, for amounts paid by the parent or legal guardian of a child for the child's home instruction expenses or tuition for attending an accredited private school in Virginia," according to a summary of the bill.
The credit would be limited to the lesser of the amount actually paid for qualifying expenses in the taxable year, or half of the average state standards of quality funding per student per year.
It could be taken for instruction-related materials, courses, or programs used in home instruction or for private school tuition.
The credit would be available to claim for two years per child and would be carried forward for five taxable years.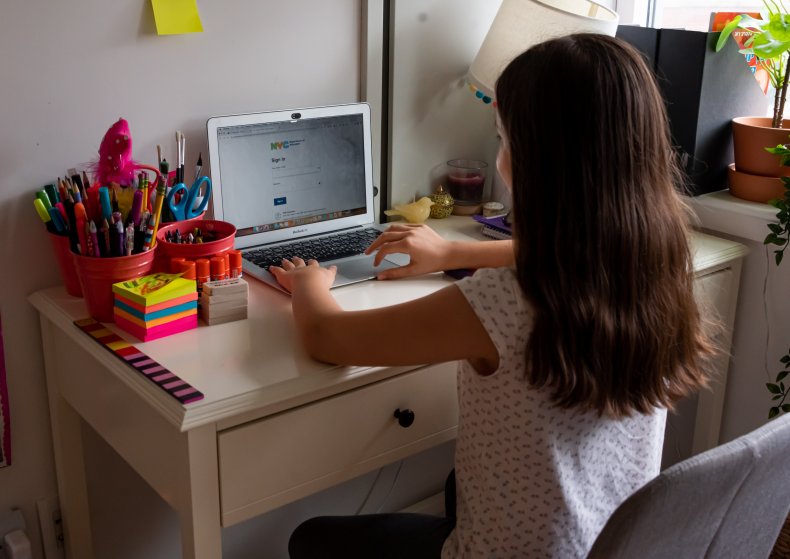 It is expected to be discussed by the Virginia General Assembly Finance committee on Monday. The public can provide written feedback on the bill here.
Those who home school are "deeply divided" on the topic of tax credits for a number of reasons, according to the nonprofit Organization of Virginia Homeschoolers.
"One argument offered by homeschoolers who favor tax credits is that, since their choice to homeschool directly reduces the financial burden on the local public school system and increases the financial burden on the homeschooling family, it is fair to share some portion of the local tax fund to support those children who are educated at home," the organization says on its website.
"One the other hand, homeschoolers who oppose tax credits argue (among other perspectives) that any proposal that would provide homeschooling families with public funds ultimately will also likely expose families' choices of home education programs, materials and curricula to public scrutiny and regulation."
The organization has been contacted for additional comment.
It comes as confusion continues to swirl in the state over Virginia Gov. Glenn Youngkin's executive order allowing parents to opt out of school mask mandates for their children.
The order, which Youngkin issued on his first day in office on January 15, is set to go into effect on Monday.
Some school districts are planning to comply while others have voted to keep their mask mandates in place to limit the spread of COVID-19 cases.
The Virginia Supreme Court has yet to issue a ruling in a lawsuit recently filed by parents of children in Chesapeake Public Schools who argue that the order violates a 2021 state law requiring schools to offer in-person instruction that adheres to the U.S. Centers for Disease Control and Prevention's COVID-19 mitigation guidelines "to the maximum extent practicable."
The Richmond School Board voted to take legal action against the order during an emergency meeting on Sunday.
Youngkin has said that he is confident his administration will win the legal challenge.