Putin Gives Army September Deadline to Take More Ukraine Land: Official
Russian President Vladimir Putin has reportedly given his troops a September 15 deadline to push to the administrative borders of the eastern Donetsk region in the ongoing war, according to a Ukrainian military official.
In June, the Associated Press, citing Ukrainian officials and military analysts, reported that it appeared that Russia occupied roughly half of the Donetsk province, which houses a pro-Russia separatist faction. While it remains unclear how much territory Russia may have gained or lost in Donetsk since then, Russia's army now apparently must follow through on this directive to occupy it fully in about two weeks.
Oleksiy Gromov, deputy chief of the Main Operational Department of the General Staff of Ukraine's Armed Forces, said at a briefing Thursday that Russians "continue to keep hold of the occupied territories of Kharkiv, Luhansk, Donetsk, Zaporizhzhia, Kherson and Mykolaiv oblasts and are also trying to create favorable conditions for the resumption of the offensive," Ukrainska Pravda reported.
"The Russian occupying forces are once again altering their plans and actions in accordance with Putin's order to reach the administrative borders of Donetsk Oblast by September 15," he added.
Newsweek was not able to independently verify Putin's purported September 15 deadline for full Donetsk occupation. Russia's defense ministry was contacted for confirmation and comment.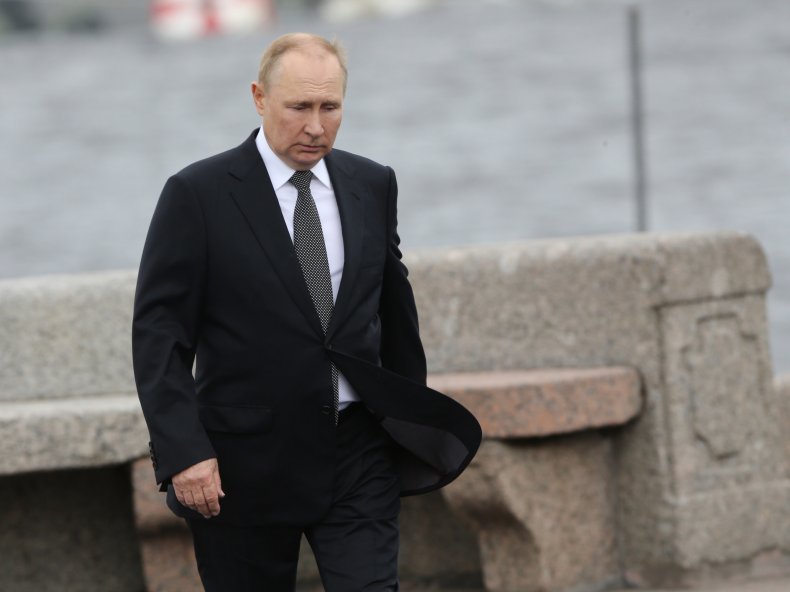 Progress in land gains for both sides in the ongoing war seems to have slowed in recent weeks. Russian Defense Minister Sergei Shoigu said last week that Russia was "deliberately" slowing the pace of its offensive in Ukraine in order to minimize civilian casualties, an explanation that was mocked by Ukraine's defense ministry. Even though Ukraine has reported Russian retreats and other successful strikes in its ongoing counteroffensive in the occupied southern Kherson region, the Institute for the Study of War (ISW) assessed that the operation now underway "will very likely unfold over the coming weeks and possibly months."
An ISW map displaying assessed territorial control in Ukraine shows that Putin's forces control territory across the eastern and southern border of the country. It also shows that there is "significant fighting" taking place at several points on the edge of Russian-occupied territory in Donetsk and other areas.
After Shoigu announced the deliberate slowing of Russia's pace last week, the ISW said in its August 24 assessment that his statement may have been an attempt to excuse "negligible gains" Putin's army had made in the previous six weeks. The ISW assessed that after Russia's military resumed operations following a temporary pause in July, it has only gained about 450 square kilometers in new territory. Meanwhile, Russia has lost 45,000 square kilometers in territory since March 21, the ISW said.