Vladimir Putin's Daughter's House Raided by Activist Holding Ukraine Flag
An activist has reportedly raided and taken control of a mansion owned by Vladimir Putin's daughter in Biarritz, France.
Ukrainian news agency UNIAN reports that the French activist Pierre Afner broke into the residence, changed the locks, and offered it as a safe space for Ukrainian refugees.
The villa on France's Atlantic coast has eight bedrooms and three bathrooms.
Katerina Tikhonova, 35, is the daughter of the Russian leader and is reportedly the director of Russia's National Intellectual Development Foundation, according to Global Happenings.
Journalist Amichai Stein of Israeli news agency Kan News shared photos of Afner in the house on Twitter, where he is flying the Ukrainian flag.
"French activist Pierre Afner entered the villa of Putin's daughter Alta Mira in Biarritz changed the locks, and declared the villa was ready to accept Ukrainian refugees," Stein tweeted.
The raid of Tikhonova's home comes amid increasing economic sanctions enacted on Russia in response to its invasion of Ukraine.
Meanwhile, squatters have gained access to a mansion owned by billionaire Russian oligarch Oleg Deripaska in Belgrave Square in central London.
Activists broke into the property and hung Ukrainian flags along with a large banner reading: "The property has been liberated" and "Putin go f*** yourself."
Deripaska, 54, is a Russian oligarch with strong links to Putin. He is an industrialist who founded the aluminum giant Rusal.
The U.K. sanctions list describes him as "a prominent Russian businessman and pro-Kremlin oligarch" who is "closely associated with the government of Russia and Vladimir Putin."
Several organisations have suspended their Russian business because of the war, with multinationals such as PepsiCo, McDonald's, Coca-Cola, and Starbucks all halting their operations in the country.
It is now day 19 of Russia's full-scale invasion of Ukraine. Russia and Ukraine are to continue peace talks later. Ukrainian negotiator Mykhailo Podolyak has said talks had been "constructive" over the weekend.
Ukraine's Foreign Minister Dmytro Kuleba has urged for the West to provide his country with additional assistance in the fight against Russia as Western countries fear being pulled into a larger conflict.
"To those abroad scared of being 'dragged into WWIII'. Ukraine fights back successfully. We need you to help us fight. Provide us with all necessary weapons," he tweeted on March 14.
"Apply more sanctions on Russia and isolate it fully. Help Ukraine force Putin into failure and you will avert a larger war."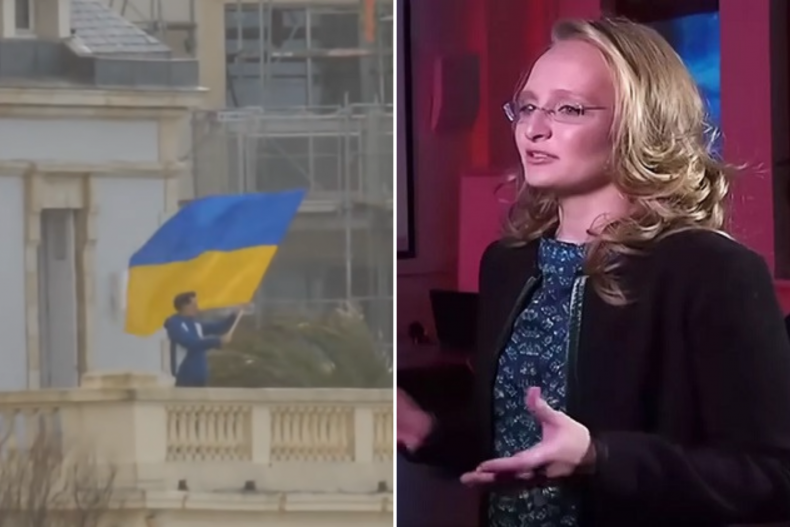 Follow our live blog for updates on the Russia-Ukraine conflict.