Russia on Tuesday dismissed a joint investigation that exposed a common thread between several assets allegedly linked to Vladimir Putin.
Kremlin spokesman Dmitry Peskov brushed off an explosive joint report by the Organized Crime and Corruption Reporting Project (OCCRP) and Meduza, an independent Russian- and English-language independent news outlet headquartered in Latvia.
The investigation linked 86 companies and nonprofits in a co-operative suspected of owning luxury real estate, yachts and bank accounts tied to the sanctioned Bank Rossiya, and share the same email domain name: LLCinvest.ru.
The seemingly interconnected companies hold assets, including a vast palace on the Black Sea, worth at least $4.5 billion, the report found.
Many of these have been connected to Putin in previous reporting, but they have not previously been known to be connected, according to the report's key findings.
"Every major asset that has been publicly attributed to Putin shares this connection," the report states.
Western powers have sought to pin down where Putin's wealth lies, as they impose sanctions on him and his inner circle. It has proved difficult, however, to link many of his suspected assets directly to him.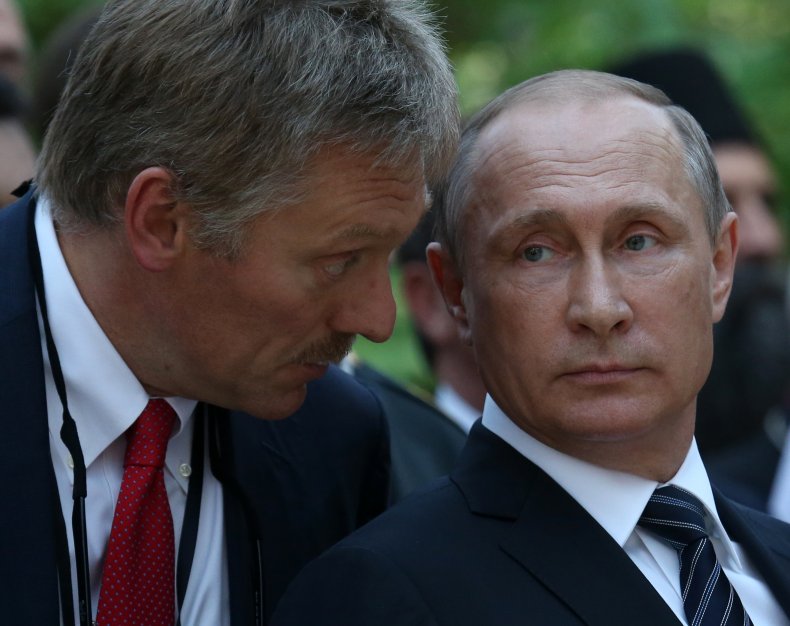 Peskov dismissed the joint report during a press briefing on Tuesday, and asked the public not to take such publications seriously.
"They really sent us requests, we answered them that it was all nonsense, and, of course, the President of Russia has nothing to do with all this, it looks like another just information concoction," state-run media outlets cited Putin's spokesman as saying.
LLCinvest.ru is not a standard email provider visible to the public. It is an email domain on a server owned by IT company Moskomsvyaz which has close ties to Bank Rossiya. The bank was hit by western sanctions after Putin launched an invasion against Ukraine on February 24.
The bank has previously been described by the U.S. Treasury as "the personal bank for senior officials of the Russian Federation."
The report found that Moskomsvyaz email metadata leaked to reporters revealed that the managers, owners, and employees of these "outwardly unrelated" LLCInvest companies often communicated "in ways you would only expect from people working together."
Individuals associated with these seemingly separate entities discuss issued as though they were part of a single company, the report found, noting that all of the companies and nonprofits share the same corporate directors, registration addresses, and service providers such as auditors and registrars.
"[The group] looks most of all like a cooperative, or an association, in which its members can exchange benefits and property," an expert on corruption in Russia said, speaking on the condition of anonymity.
The companies investigated by OCCRP and Meduza have a variety of owners, including wealthy bank board members and shareholders and Russian oligarchs—but also Putin's alleged mistress, Svetlana Krivonogikh, and his friends and associates, according to the report.
Newsweek has contacted Moskomsvyaz and Bank Rossiya for comment.