Mike Pompeo Warns Vladimir Putin Is Threatening Democracies Everywhere, Says West Took Its Eye Off Russia
Russian President Vladimir Putin poses a threat to democracies around the world, Secretary of State Mike Pompeo said Tuesday during a trip to Central Eastern Europe.
"For a decade and a half, or a little bit more, too many in the West took a holiday. 1989 was a momentous time. I had the opportunity to experience it up close and personal. You all lived it here even more directly. And then in 1991 and 1992, more good came as the Soviet Union fell. And I think too many places—the United States and Europe—took a holiday, took our eye off the ball, didn't recognize the risk," Pompeo told participants during a youth engagement event in Slovakia.
"Let me assure you that Vladimir Putin is intent on undermining democracies throughout the world. Make no mistake about it. We should be very candid about that. We should talk about the things that we can do together to make sure that our democracies are strong, that each of us takes care of our countries first and then works together to achieve good outcomes on behalf of freedom and liberty," Pompeo continued.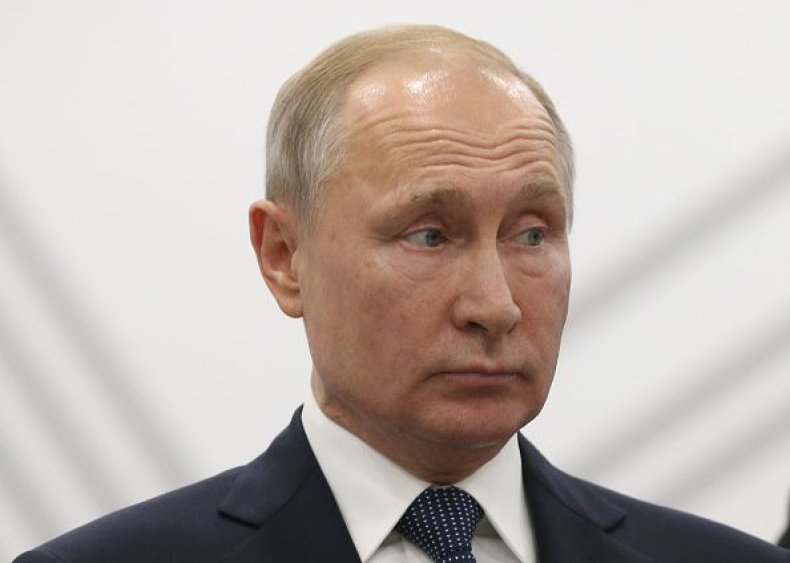 The comments were in stark contrast with previous statements made by President Donald Trump, who has stressed that the U.S. should work to improve its relationship with Russia. A special counsel has been appointed to investigate whether members of the Trump campaign colluded with Russia to undermine U.S. democracy and influence the outcome of the 2016 elections. Independent researchers and the U.S. intelligence community have concluded that Russia attempted to interfere in the elections and exacerbate divisions in U.S. society.
Pompeo, meanwhile, is on a trip around Europe where he is making stops in formerly communist countries like Hungary, Poland, and Slovakia that are now members of the European Union and the North Atlantic Treaty Organization (NATO). During his trip, Pompeo has repeatedly noted that he hopes the U.S. can solidify its ties to its allies and counter Russian influence in the region.
Both Slovakia and Hungary are suspected of having developed closer ties to Russia in recent years. In this context, some pundits in Washington argue that it is about time that Trump administration officials begin reaching out to Central Eastern European leaders. After all, a U.S. secretary of state hadn't visited Slovakia for 14 years.
But countries like Poland and Hungary have also been accused of democratic backsliding, including stifling free press and undermining the rule of law. A visit from a top U.S. official could reward these behaviors, some argue.
Slovakia's experience living under Soviet domination within the Warsaw Pact gives the country "a special appreciation for the aggressive role Russia continues to play in the region," Pompeo added during a press conference with Slovakia's Foreign Minister Miroslav Lajcak on Tuesday.