Vladimir Putin's Daughter Promoted to Help With Russia's Crumbling Economy
Russian President Vladimir Putin's daughter, Katerina Tikhonova, has been appointed co-chair of a group advising imports in the country, in an apparent bid to help Moscow with its crumbling economy.
State-run news outlet RBC reported Wednesday that Tikhonova, 35, who is widely believed to be Putin's youngest daughter, was made co-chair of the Russian Union of Industrialists and Entrepreneurs' (RSPP) import substitution coordination council.
The RSPP, established in June 1990, is a non-governmental organization promoting the interests of Russia's business community. According to its website, the group was founded to promote Russian business interests in Russia and abroad.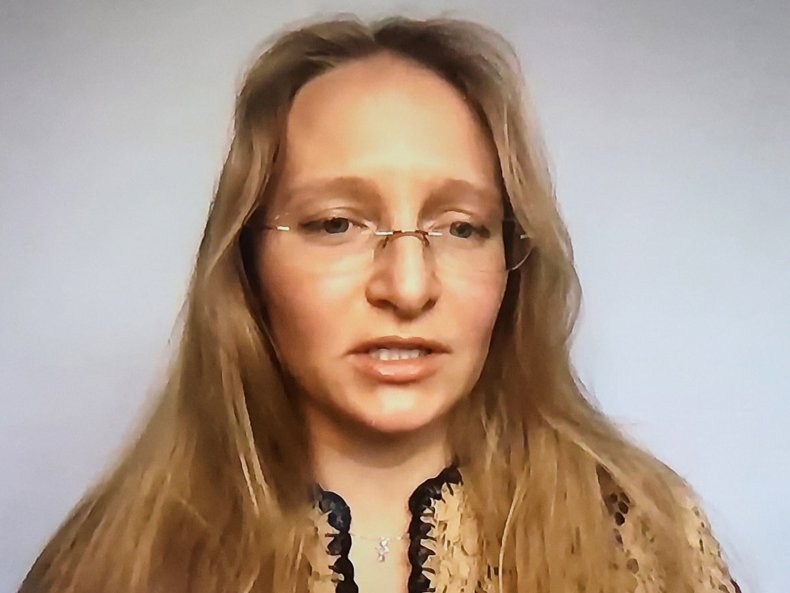 Some sanctions which were imposed on Russia in response to Putin's invasion of Ukraine on February 24 include stopping purchases of Russian energy, freezing access to some of the country's foreign reserves and blocking Russia from accessing the SWIFT global banking system.
Since then, Russia has seen a shortage of crucial goods, while the country's economy has seen a downturn. Data produced last month by Russia's Federal State Statistics Service on the state of the country's economy indicated that production has plunged in a number of sectors.
Earlier this month, the non-governmental development institution Innopraktika told RBC that Tikhonova, a former competitive dancer turned tech executive, had received an offer to join the council, but hadn't yet agreed. She currently heads Innopraktika and is the director of two initiatives of Moscow State University: the National Intellectual Development Foundation (NIDF) and the National Intellectual Reserve Centre (NIRC).
The Russian president is notoriously private about his personal life, and has refused to publicly acknowledge the names of his children. But in April, the U.S. Treasury Department identified Tikhonova, and Maria Vladimirovna Vorontsova, as among his daughters being sanctioned over the Ukraine war.
"Katerina Vladimirovna Tikhonova and Maria Vladimirovna Vorontsova are daughters of Russian President Putin," the department said at the time. "Tikhonova is a tech executive whose work supports the GoR and defense industry. Vorontsova leads state-funded programs that have received billions of dollars from the Kremlin toward genetics research and are personally overseen by Putin."
Both are believed to be the daughters of Putin and his former wife, Lyudmila Aleksandrovna Ocheretnaya, whom he divorced in 2013 after 30 years of marriage.
"I never discuss my family with anyone," Putin said during a news conference in 2015, according to the BBC. "Every person has a right for their fate, they live their own life and do it with dignity."
Newsweek has reached out to the RSPP and Russia's foreign ministry for comment.