'The Voice' Celebrates its 10th Anniversary—But Has Never Produced a Truly Successful Artist
The Voice began on NBC on April 26, 2011, when coaches Christina Aguilera, CeeLo Green, Adam Levine and Blake Shelton presided over the first set of blind auditions. The singing competition since then has been on air for 10 years, 20 seasons, and has seen judges like Miley Cyrus, Kelly Clarkson and Gwen Stefani join the panel (though Shelton remains).
One thing, however, has not changed since that first season—The Voice has not yet managed to launch the career of a major star.
This is in contrast to the show's rival American Idol, which now airs on ABC the same day as The Voice. The first season of Idol was won by its most successful contestant, Kelly Clarkson. The singer has gone on to earn two Billboard Hot 100 number ones, a successful daytime talk show and three Grammys.
This is in contrast to The Voice's first winner Javier Colon, whose first post-Voice single failed to chart, and whose album peaked at 134 in the charts—40 positions below the pre-Voice album he released in 2003.
Colon's career is mirrored by that of many other Voice winners. While American Idol contestants went on to win Oscars (Jennifer Hudson), front Queen (Adam Lambert) and become one of the most-awarded country artists of all time (Carrie Underwood), The Voice contestants mostly struggled to find success.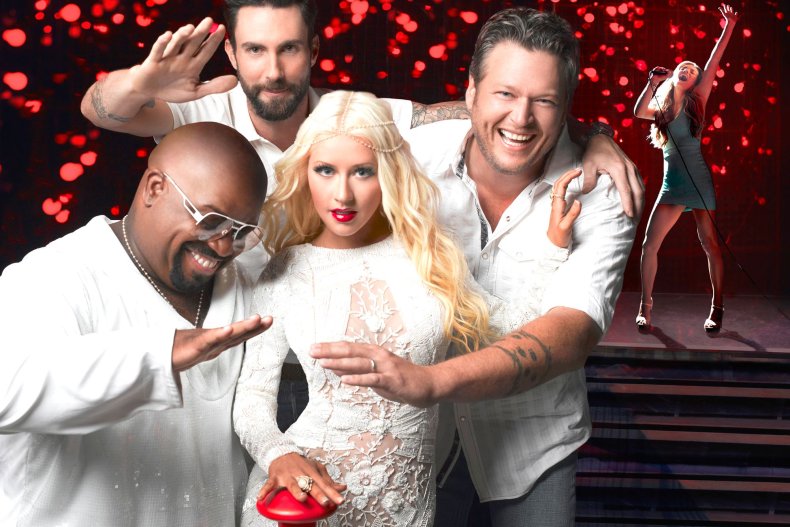 So far, the show's most successful contestant is Cassadee Pope, who won Season 3 in 2012. Her first album Frame By Frame made it to number nine in the Billboard 200 album charts, and she scored a number one album in the country charts. Other Voice artists with some level of success include Jordan Smith, whose debut hit the top of the Hot Christian Songs chart and number two on the Billboard 200. However, none of the contestants has managed a number one on the main Billboard album or single charts.
This is an issue that has plagued versions of The Voice in other countries. Voice winners in the U.K. have also underperformed compared to stars from the show's rival The X Factor (which launched One Direction, Little Mix and Leona Lewis). In 2019, the Daily Mail released an article titled, "Why hasn't The Voice Australia EVER produced a star?" suggesting the problem occurs Down Under too.
In that article, a music writer for Australian paper the Herald Sun notes that the Idol franchise (and The X Factor) was overseen by Simon Cowell, a record executive with experience finding marketable talent in the wider music industry. It was Cowell, for example, that put together One Direction after its members auditioned as solo artists. With no similar force behind The Voice, the show becomes more focused on making purely an entertaining show rather than an artist factory.
Season 10 winner Alisan Porter puts the show's lack of music success stories down to filming two seasons a year, meaning the focus is on making a new season. The singer told New York Post: "It was sort of like, 'I got this record deal, but what do I do now?...Once you win, they're on to the next season within two months and you're a has-been. And I was, like, terrified that I wasn't gonna use this momentum to make it in the music business. It was definitely not what I had expected."
Former coach Adam Levine told Howard Stern: "We do so much great s*** for these singers, and then they go to a record label ... that f***s it up."
Other theories posited by viewers of the show (on a Reddit post about why the show does not produce stars) include the focus on the celebrity judges and their bickering rather than the artists, and the generally dwindling force of reality TV to produce musical stars—after all, Idol has failed to produce a major star since Simon Cowell exited the show.
The Voice airs Mondays at 8 p.m. ET on NBC.