50 'American Idol' Contestants and Where They Are Now
American Idol is in its 19th season, with episodes airing on Sunday nights on ABC. Since it began in 2002, 178 contestants have made it to the finals. While a few have achieved success on the level of Kelly Clarkson, Carrie Underwood or Jennifer Hudson, many others have become Broadway stars or TV actors, or had their stories turned into Lifetime movies. And some have sunk without a trace.
Read on for the stories of what happened to 50 contestants, including some you will remember and some you will be surprised to know ever appeared on the show.
50 American Idol contestants and where they are now
Clay Aiken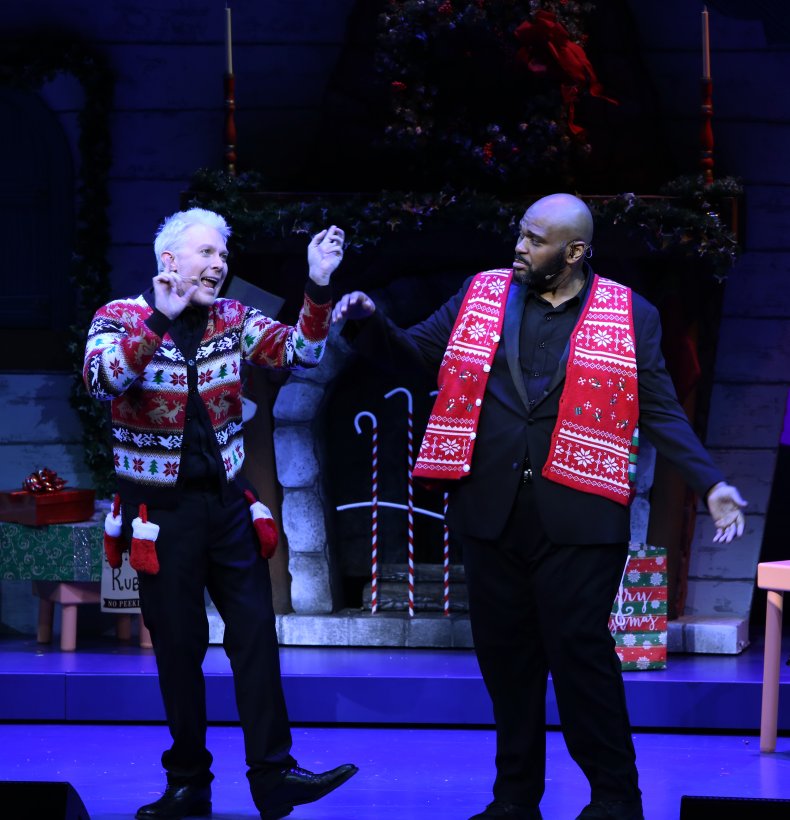 A runner-up in 2003, Aiken is currently the fourth-highest selling alum of the show. He was also the first to run for office, unsuccessfully standing as the Democratic candidate for North Carolina's 2nd congressional district in 2014. He found himself in hot water in 2016 after defending his former Celebrity Apprentice co-star Donald Trump against accusations of racism—comments he had to walk back a year later after the events in Charlottesville.
Kris Allen
The Season 8 winner had a robust career until 2013, when he was involved in a head-on collision that shattered his wrist. After the accident, he had to re-learn how to play the guitar. This he did, however, and he celebrated a decade in the music industry in 2019 with an album called "10."
Antonella Barba
After reaching the top 16 in 2007, Barba had a troubled history with the law. The singer was charged with two misdemeanors for shoplifting in 2010. Nine years later, she was indicted on 11 federal charges, accused of acting as the courier for a drug ring. Barba pleaded guilty to conspiracy to distribute synthetic opioids and was sentenced to three years and nine months in prison.
Fantasia Barrino
Season 3's winner was dubbed "Baby Patti LaBelle" by LaBelle herself. Since Idol, she has released seven albums and starred in two Broadway shows. Fantasia also played herself in a TV movie about her life. In November 2020, she announced she was pregnant with her third child.
Bo Bice
After losing out to Carrie Underwood in Season 4, Bice had minor success as a solo artist but was then dropped by his label. From 2013 to 2018, he was lead singer for jazz-rock band Blood, Sweat & Tears.
Crystal Bowersox
The memorably named Season 9 finalist released three albums and played Patsy Cline on Broadway. The self-proclaimed "Farmer's Daughter" now lives in Nashville and in 2019 created a play based on her own life.
Lindsey Cardinale
The top 12 contestant from Season 4 found acclaim of another kind as she started competing in rodeo roping shows while pursuing her music career.
David Cook
Season 7's champ has released four albums, with a fifth on the way. He made his Broadway debut in 2018 when he joined the cast of Kinky Boots.
Kristy Lee Cook
Seventh on Season 7, Cook had some music success but has mostly worked as a TV presenter. She has fronted Outdoor's 10 Best, Goin' Country and hunting show The Most Wanted List, which she has hosted for the Sportsman Channel since 2015.
Corey Clark
Clark became infamous in Season 2 after being disqualified for failing to disclose an arrest for battery. Two years later, he briefly returned to the headlines when he alleged he had had a relationship with Idol judge Paula Abdul during the show, which she denied. He later went back to college and became an Uber driver in California.
Kelly Clarkson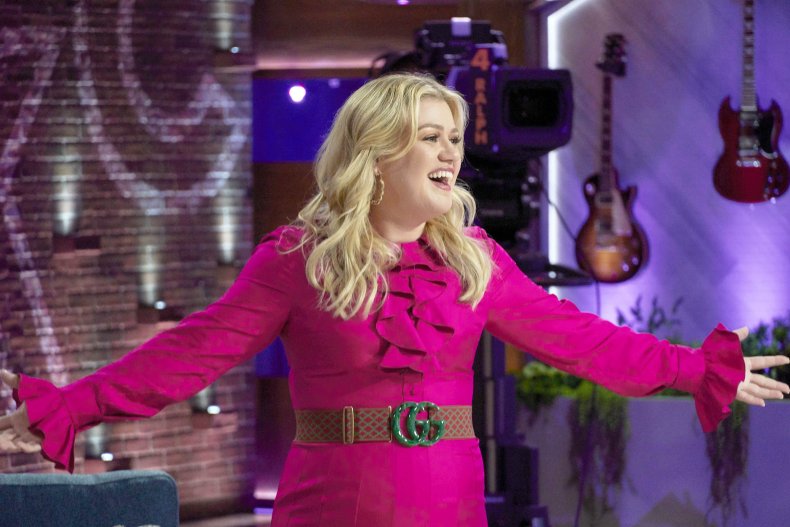 The first winner of American Idol, Clarkson is one of its most successful contestants. She has sold more than 25 million albums worldwide and had three Billboard No 1 singles. She is also a successful daytime TV host, winning an Emmy in 2020, and became one of the 10 highest-paid women on unscripted prime-time TV in 2018 when she was paid $12 million for her role on The Voice.
Chris Daughtry
Despite only coming fourth in Season 5, Daughtry is the show's third highest-selling contestant with his five albums so far. In 2019, he was runner-up on the second season of The Masked Singer and this year appeared in a Batman fan film.
Lee DeWyze
Season 9 winner DeWyze had a bad start to his post-Idol career when his 2010 album failed to hit the top 10. In 2014, however, he became a viral success when his "Blackbird Song" featured on The Walking Dead. His songs have since appeared on shows such as Suits and Nashville, leading to success on the folk music charts.
Samantha Diaz
The most recent Idol winner, known by the stage name Just Sam, is also its first LGBTQ+ winner. The artist came out after the show and signed a record deal last May.
Melinda Doolittle
Described as "one of the best pure singers to appear on the Idol stage" by Vulture, Doolittle placed third in Season 6. Before the pandemic, she was touring a show called "Great American Soul Book."
Nick Fradiani
A year after his group Beach Avenue made it to Judgment Week of America's Got Talent in 2014, Fradiani entered Idol as a solo artist—and won. His song "Beautiful Life" became the official anthem of the 2015 Women's World Cup, but his debut album failed to hit the top 100 in 2016 and he parted company with his record label. He now records music with a band called the Alternate Routes.
Justin Guarini
The show's first runner-up, Guarini appeared alongside Clarkson in the 2003 romantic comedy From Justin to Kelly, considered by many critics one of the worst movies ever made. In 2015, after moving into theater and appearing in shows such as American Idiot, Wicked and Romeo and Juliet, he admitted he had had a brief fling with Clarkson. He is now probably best known for playing Dr. Pepper mascot Lil' Sweet.
Candice Glover
Season 12 winner Candice Glover released one album and three singles before her chart career fizzled out. More recently, she performed on Broadway in Home for the Holidays.
Todrick Hall
A 2010 semi-finalist, Hall became a YouTube star for performing his own songs as well as parodies of Disney tunes. Since Idol, he has appeared on Broadway in Kinky Boots and Chicago, worked as the choreographer for RuPaul's Drag Race and become part of Taylor Swift's "squad."
Laine Hardy
Hardy auditioned unsuccessfully for the 2018 season. A year later, he returned to play guitar for a friend's audition—and ended off taking the crown. The Season 17 winner hit a snag in 2020, however, when he had to postpone his tour because of COVID-19, which he caught in June.
Taylor Hicks
Season 5's winner became the first Idol contestant to have a Las Vegas residency, performing in the town for more than a year from 2012. He also became a food show presenter, hosting INSP Channel's State Plate.
Jennifer Hudson
Hudson placed seventh on the 2004 season of American Idol, but is the only contestant to have won an Oscar—for her debut film role as Effie White in the 2006 musical Dreamgirls. She has since appeared in movies such as Sex and the City and Cats, and on TV in The Voice and Empire. Hudson will play Aretha Franklin in a biopic due to be released this year.
William Hung
Perhaps the most famous novelty act on any music show in the world, William Hung became an early viral smash with his performance of "She Bangs" in 2004. He retired from singing in 2011, married in 2014 and has since got a job at the L.A. County Department of Public Health.
Allison Iraheta
The fourth-placed contestant on the hotly contested eighth season, Iraheta released a solo album before forming a band named Halo Circus. Last year she joined a new group, Fuhm, which released a first single late last year.
Caleb Johnson
After auditioning for the show three times, Johnson finally made it in 2014 and was declared the winner of Season 13. Although his debut album was released just three months after his victory, he left his label the following year. Most recently, he toured with Trans-Siberian Orchestra for their winter tour in 2018.
Jermaine Jones
In Season 11, Jones became the second contestant to be disqualified after it was revealed he had concealed prior arrests and existing warrants. He now works as a judge on local talent show Spotlight Under the El for Philadelphia's Fox 29.
Michael Johns
Michael Johns holds the sad distinction of being the first American Idol contestant to die. He placed eighth on the show in 2008 and released an album a year later. He was just 35 when he died of a heart condition in 2014.
Tori Kelly
A Hollywood Week reject on Season 9, Kelly was signed by big-name manager Scooter Braun in 2013. Since then, she has won two Grammys, worked as an adviser on The Voice, competed on The Masked Singer, provided voices for the movie Sing and had three Billboard 100 hits.
Adam Lambert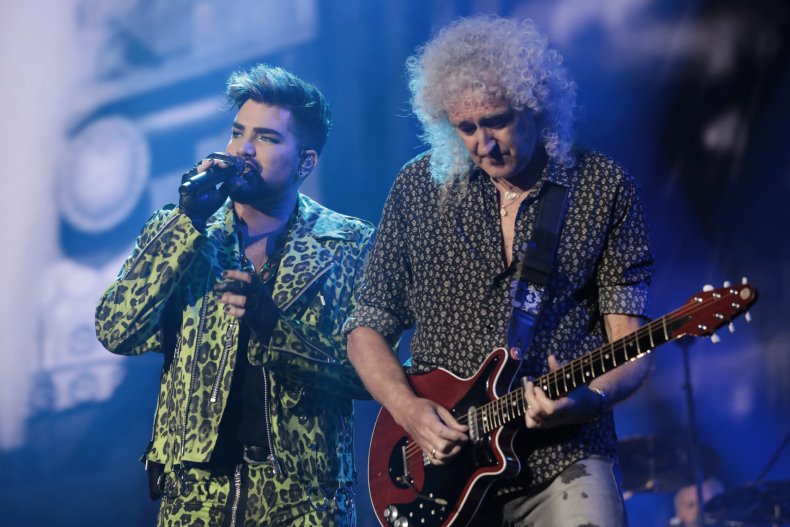 Runner-up in 2009, Lambert has since become an LGBTQ+ advocate and singer with Queen. His second solo album, released in 2012, became the first by an openly gay artist to top the Billboard 200. He has toured with Queen + Adam Lambert since 2011.
Sanjaya Malakar
Malakar, considered by many to be one of the worst Idol finalists, had a brief period of fame after placing seventh in Season 6. He appeared on I'm a Celebrity ...Get Me Out of Here in 2009 and later became a bartender and singer in New York.
Constantine Maroulis
The sixth-placed finalist in Season 4, Maroulis is the only Idol alum to have been nominated for a Tony for his work in hair metal musical Rock of Ages. He has also performed in Jekyll and Hyde on Broadway and many other musicals.
Scotty McCreery
After winning the 2011 season, McCreery had three consecutive top 10 albums and wrote a memoir. He left his label in 2016. Two years later, his career had bounced back with another top 10 album and a No 1 on the country airplay charts with "Five More Minutes."
Nikki McKibbin
The singer who finished third in Season 1 released a number of records and became a reality TV stalwart on shows such as Fear Factor, Battle of the Network Reality Stars and Celebrity Rehab. Her son Tristen auditioned for the 2014 season, at which time McKibbin worked as a vocal coach. She died in November 2020, however, after suffering a brain aneurysm.
Katharine McPhee
A runner-up on Season 5, McPhee had some success as a musician but has become better known as an actress in NBC's Smash and CBS' Scorpion, and in the musical Waitress. In 2019, she married the power ballad songwriter David Foster.
Ramiele Malubay
Malubay, who finished ninth in Season 7, has since become a registered nurse. She also runs an Etsy shop that sells handcrafted face masks and scrub caps, and used to run an online store selling dog clothes.
MK Nobilette
In 2014, Nobilette became the first openly LGBTQ+ contestant on the show, after discussing her sexuality on air. She placed 10th and released her first single in 2015.
Danny Noriega
A contestant who made it to the top 16 in 2008, Noriega later found more fame on another reality competition. In 2014, Noriega's alter ego Adore Delano was runner-up on RuPaul's Drag Race Season 6. He has since released three albums of original music as Delano.
Phillip Phillips
The Season 11 winner's song "Home" was the best-selling debut single by any Idol champ. However, he became known for a bitter lawsuit against the show's production company 19 Recordings in 2015, which was not settled until 2017. He has clearly made peace with the company, however, since he returned to perform on the 2020 season.
Kellie Pickler
Aside from Kelly Clarkson, Pickler is the only Idol alum to be nominated for an Emmy, getting a nod in 2018 for her talk show Pickler & Ben. She came sixth in Idol's Season 5, but did manage to win Dancing with the Stars in 2013.
Maddie Poppe
In a reality TV moment that you could not make up. Maddie Poppe and fellow contestant Caleb Lee Hutchinson began dating during Season 16, only to end up as the final two. Poppe won the whole thing and, as of December 2020, the couple are still together.
Jessica Sierra
Described by Simon Cowell as one of the strongest female vocalists to appear on the show, Sierra still ended up in 10th place in Season 4. Two arrests, a cocaine problem and an appearance on Celebrity Rehab kept her in the headlines for a few years, but she is no longer in the public eye.
Rickey Smith
Season 2 contestant Smith became good friends with the eventual winner Ruben Studdard, but finished in eighth place. He died in 2016 after being hit by a drunk driver in Oklahoma.
Carly Smithson
A Season 7 alum, Smithson sparked controversy when it was revealed she had had a record deal before the show. She eventually placed sixth, however, and later became the singer of metal band We Are the Fallen and appeared in Cirque du Soleil's Viva Elvis show.
Jordin Sparks
The sixth Idol winner was the youngest in the show's history at 17. She released two top 10 albums and had hits with songs such as "No Air" and "Battlefield." She then moved into acting, appearing on stage in In the Heights and Waitress, and in the film Sparkle co-starring Whitney Houston. The artist, who dated Jason Derulo for three years, recently appeared in The Masked Dancer.
Katie Stevens
At 16, Stevens made it to the top eight of Idol Season 9. She quickly became more famous for acting, however. She had a lead role in the TV series Faking It, before appearing in the final episode (before the upcoming reboot) of CSI. She is now in The Bold Type, whose fifth and final season is coming this year.
Ruben Studdard
The second winner of Idol was not able to match Kelly Clarkson's success, despite his debut album hitting No 1 and being nominated for a Grammy. After underwhelming sales for his next two albums, he was dropped by his label in 2007. He has since released a number of new albums, performed in a Christmas show with Clay Aiken and appeared on NBC's The Biggest Loser.
Carrie Underwood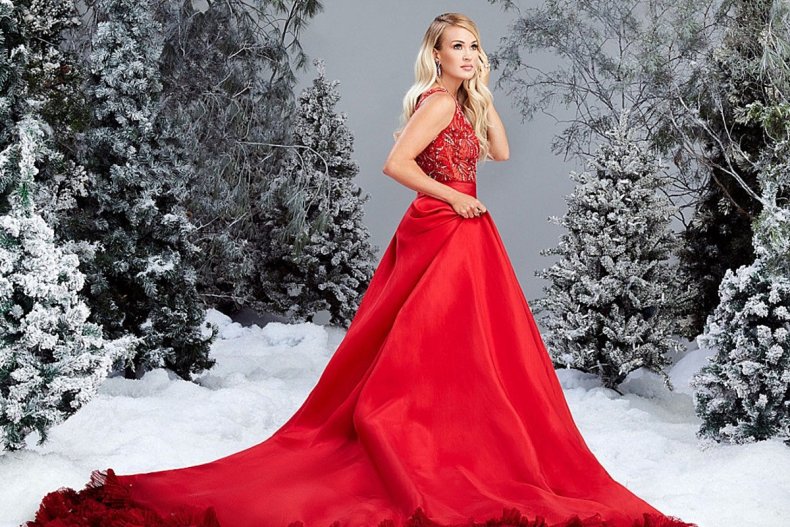 Season 4's winner Carrie Underwood has won seven Grammys, the highest number of any Idol contestant. She also has more CMT Music Awards (22 in total) than any other artist. Last year, the country superstar released her debut book and first Christmas album, and had an HBO Max Christmas special. She is due to release a gospel album this month.
Jim Verraros
American Idol's first gay contestant was told to remove all references to his sexuality from his blog during Season 1, but came out while on the Idol tour. After finishing ninth on the show, he appeared in the cult Eating Out films. He retired from music in 2011 and became a bridal expo boss, designing the headpiece that Kelly Clarkson wore at her wedding.
Elliott Yamin
After coming third in Season 5, Yamin had three top 40 albums in the U.S. His biggest success, however, came in Japan, where he has toured a dozen times and released a number of hit albums.
Ace Young
Ace Young made it to the top seven in Season 5, but is best remembered for being one half of an Idol marriage. He met Season 3 runner-up Diana DeGarmo when they appeared together in a production of Hair—and proposed to her on stage during the finale of Season 11.