'The Voice': Nick Jonas Leaving the NBC Show (Again)
The Voice's current season is ongoing, but already the NBC show has announced a new judge for the fall season. Nick Jonas joined Season 20 to take over from Gwen Stefani (who took over from Jonas in Season 19 after he took over for her in Season 18.)
However, the Jonas Brother is leaving the judges panel again, and a huge A-lister is taking his place: Ariana Grande.
The singer confirmed she would be joining the talent show on her Twitter. Alongside an image of her sitting on one of the show's signature red chairs, she tweeted: "surprise !!! i am beyond thrilled, honored, excited to be joining @kellyclarkson @johnlegend @blakeshelton next season ~ season 21 of @nbcthevoice ! @nickjonas we will miss you."
This makes Grande the 17th judge the singing competition has had since its first season in 2011.
In response to Grande's Twitter message, Jonas responded: "congrats @ArianaGrande! You're going to kill it next season! Welcome to the family."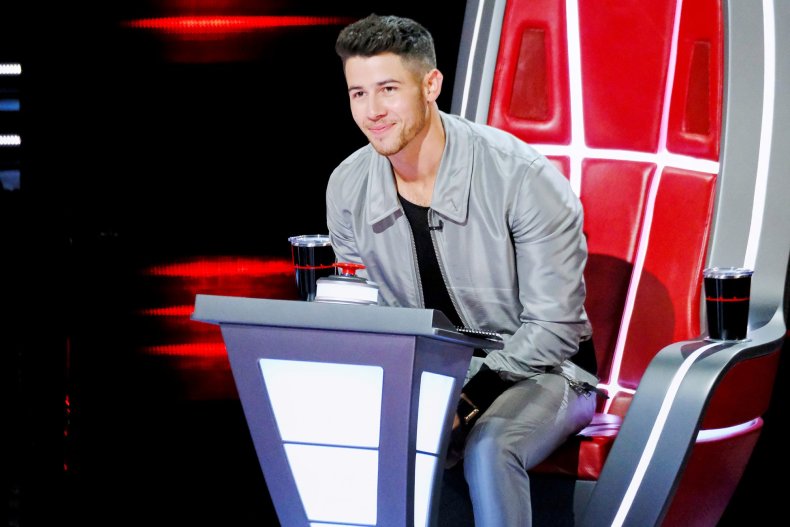 What Jonas has not revealed, however, is exactly why he is leaving the show.
The Voice released two seasons a year—one in the spring and one in the fall. So far, Jonas has only done the spring seasons and not the fall ones.
This is standard practice for a lot of the star judges on the show. Other judges who only did alternate seasons as a main judge on the show include Shakira, Usher, Gwen Stefani and Jennifer Hudson.
Jonas' departure also comes as he is promoting his album "Spaceman." By leaving himself open in the fall, he may be able to tour his new album if concerts are back by then.
In March 2020, The Jonas Brothers were forced to cancel their Las Vegas residency amid the coronavirus pandemic, and unlike other artists, they have not rescheduled. Jonas' departure from The Voice also frees him up if the band are able to perform in Vegas this year.
Notably, Jonas first joined the show so that Stefani could focus on her own Las Vegas residency. Kelly Clarkson is also set to do her own Vegas residency in 2021, though dates for this show have not yet been revealed.
With Jonas being replaced by Ariana Grande, the judging panel for Season 21 currently is Grande, Blake Shelton, John Legend and Kelly Clarkson.
Those judges have taken to Twitter to welcome Grande to the show. "So excited to welcome Ariana to our Voice family!!, Legend wrote, while Shelton tweeted, "There's a new @NBCTheVoice coach in town y'all! Welcome to the fam @ArianaGrande!!!!!" Clarkson, meanwhile, wrote: "Next season we are bringing y'all some powerful female energy! Welcome to the @NBCTheVoice family @ArianaGrande."
Currently, Clarkson is absent from the show due to illness, with Kelsea Ballerini taking her place. Clarkson, however, is set to return for the next round.
The Voice airs Mondays at 8 p.m. ET on NBC.