'Volcanoes of Fire': Syrian Rebels Vow Retaliation Against Assad Offensive
A rebel commander in Syria has vowed "volcanoes of fire" in response to a threatened offensive by Syrian government forces and allied Iran-backed militias.
Syrian President Bashar al-Assad's army has turned its attention to the country's southwest region, as the last remaining pockets of rebels have been defeated near Damascus and Homs. Now, the military aims to reconquer the opposition-held area near the border of Jordan and the disputed Golan Heights, which are claimed by Israel and Syria.
But rebel forces in the region have voiced confidence, despite the Syrian government's growing dominance in the war. "If the regime launches any attack on any sector of the south, it will be faced by volcanoes of fire," Nassim Abu Arra, commander of one of the main Free Syrian Army groups in southern Syria, told Reuters on Tuesday.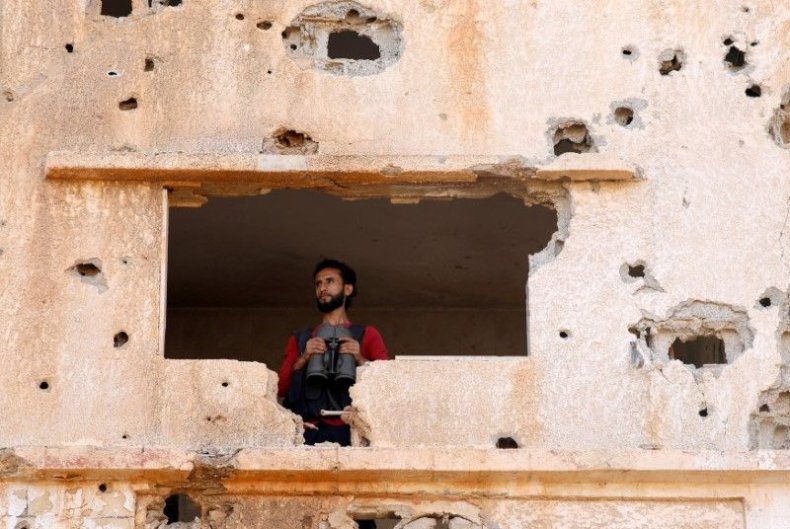 Syrian military helicopters dropped leaflets over the region on Tuesday, the Associated Press reported, warning of pending attacks. The government also called on local civilians to help Assad's forces remove rebels from the region. However, the region was one of the first in Syria to rise up against the government at the start of the war, seven years ago.
"We have made up our minds. There will be no retreat from the principles of the revolution or surrender of a single inch of the Syrian south," Abu Arra told Reuters.
In an interview published earlier this month, Assad said that he believes the conflict will come to an end in "less than a year." He added that his army will take back "every inch" of the country, claiming that he has the "support" of his people.
But the country's southwest region has recently become more complicated, with neighboring Israel launching strikes on Iranian-backed militias stationed in the region. Reportedly, Russia and Israel reached an agreement to move these forces further from the border, but Assad has denied those claims. Iran has also vowed to remain in Syria until its mission is accomplished.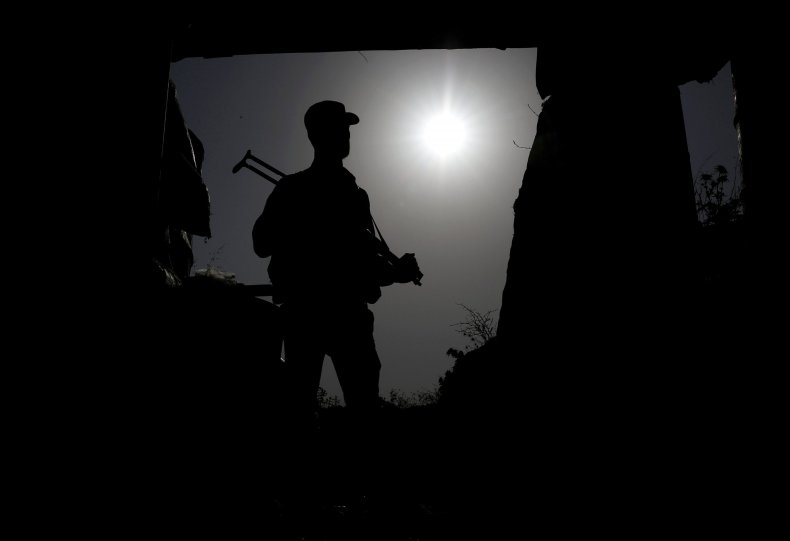 Elsewhere in Syria, near the Iraqi border, airstrikes killed more than 50 Assad-allied troops, 22 of which hailed from Iraq. The Iraqi militants accused the U.S. of being behind the attacks. For its part, the U.S. pointed fingers at Israel. If true, this would mark the first time Israel targeted Iraqi fighters and would also be an unusual strike, considering it's hundreds of miles away from usual targets.
The Israeli military hasn't commented on the attack. But last week, Benjamin Netanyahu, the Israeli prime minister, promoted Israel's targeting of foreign fighters in Syria, presenting them as measures that will prevent more refugees from fleeing to Europe.