Volvo's 'Sacred Plan' Will Shake up the Way It Does Business
The Volvo brand has put safety at the forefront of its development for decades. Safe design, safe cars, safe messaging. Is it time to shake things up?
Volvo Cars President and CEO Jim Rowan joined the company in early 2022. The former CEO and Board member of Ember Technologies and Group CEO at Dyson is tasked with running a company that is thinking outside the traditional confines of the automotive industry box for its future products.
Like Ford President and CEO Jim Farley, Rowan sees the pathway forward for vehicles being about technological offerings rather than structural. Upgrades can come via subscriptions and over-the-air updates because of interconnected, digitized parts and equipment, rather than having to change to a totally different trim level for a buyer to get what they want. Cars are destined to stay fresh for longer.
The just-revealed EX90 all-electric three-row SUV is designed to be a formidable next step for the company. It won't deviate too much from what Volvo brand loyalists expect, but it does push forward toward the company's vision of a carbon neutral future.
"We're building this new platform and looking at our sacred plan," Rowan told Newsweek during a media roundtable in Stockholm, Sweden.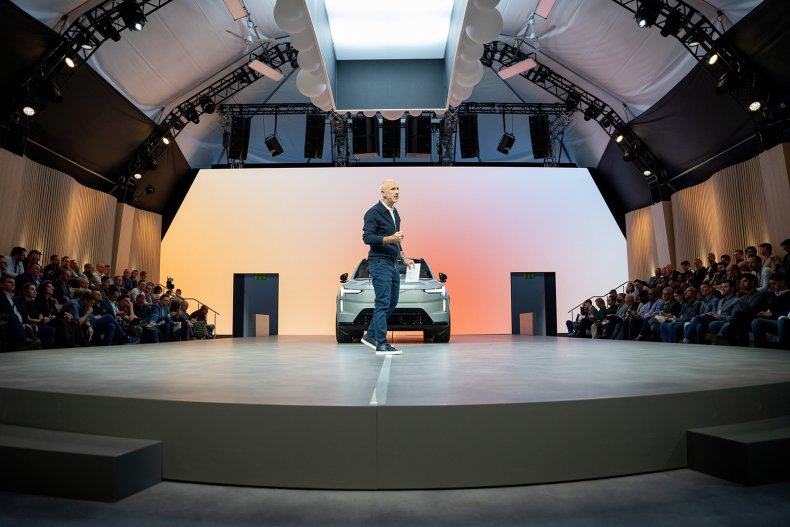 EX90 is one of several electric vehicles (EVs) Volvo has coming. The company has pledged to unveil a new one each year through 2030. None of those models will have an internal combustion engine (ICE).
"I won't get into specifics about cars and exactly what models we're going [to debut] but suffice to say, you know, we play across all the spectrums and site and ranges and we have customers require different vehicles, [have] different uses for vehicles. And we will try and make sure that we can capture as much of that as we possibly can." Rowan said.
The automaker previewed a forthcoming small electric SUV as part of the EX90 reveal show, but failed to give specifics on size. A source close to the project indicated that the model will be about the same size as the Smart #1, which is the result of a Mercedes-Geely joint venture. Geely and Volvo share common ownership.
Rowan sees one of the advantages of the upcoming electric era of Volvo as being plug-and-play-like scenarios from a technology standpoint. "The real secret here for us is that we can use the generation of technology that we have in one vehicle ... that will be the same software. That's elegant, you know, and we'll put that in different models."
Only a few automakers have started to reach that battery electric vehicle (BEV) tipping point. Mercedes-Benz is solidly in that phase with its EQ lineup, having introduced the EQA Sedan, EQB SUV, EQC SUV, EQE Sedan, EQE SUV, EQS Sedan and EQS SUV over the last few years.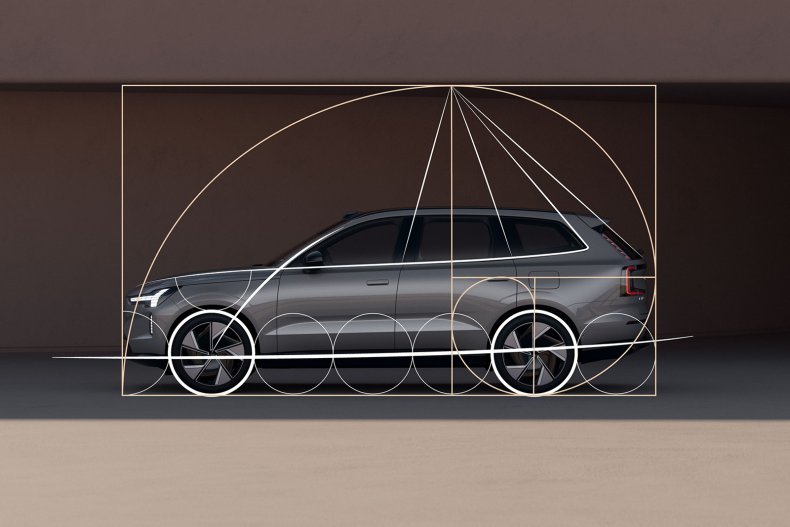 Beyond the technology, Rowan is concerned with price. "Listen, you need to get to price parity between ICE and BEV ... the know industry can rely on subsidies for a long period of time. It's great to push that delta but at some point in time, you got to be make sure that you can be competitive.
"What's gonna happen in the future? My opinion is that if people are making a purchase decisions that, say that they spend $40,000 or car or more, they're going to really think about what's the residual value in a nice car going to be in three or four years time? And should I buy that because it's going to have a higher residual because ICE technology is going to be indicted? And so for us, we need to make sure that we're positioned in all those markets."
Positioning in those markets means changing the way Volvo sells to customers. The EX90 will not be sold in traditional trim levels, Volvo Cars COO and Deputy CEO Javier Varela told Newsweek during a different roundtable discussion at the same event.
"We will have record interior routes, so many combinations of design inside the car. We are going away from these typical trim levels that we have had in the past ... will be different levels of equipment and will be rooms, combinations that customers can choose in the configurator." Volvo will also propose some combinations to customers.
For North American customers, the new EX90 will be built and sold at the company's South Carolina production facility alongside the XC90, a gasoline-powered three-row SUV also offered in a plug-in hybrid variant. The XC90 is currently in its second generation, having gone into production in 2015 as a 2016 model.
Volvo is moving away from the typical vehicle generation cycle. On average, cars run seven to eight years between generations, which are points in time where a model typically undergoes a significant interior, exterior and powertrain change at the same time. Often a new generation signals a change to a new platform.
"We are not communicating in that timeline," Valera said. "But, we will do what is necessary to keep the car fresh. From a technology point of view, we can go as long as we need. The only limit that we have imposed ourselves is 2030 when we are fully electric. So, the car cannot go after 2030."
Volvo's competition grows stiffer by the year. Genesis is all-in on electric models, having revealed a number of them at a rapid pace over the last year. Audi is moving full steam ahead with its all-electric E-Tron variants while BMW is catching up.