Wagner Group Likely 'Cut Off' From Russian Artillery Supply: ISW
The Wagner Group has reportedly lost access to its supply of weaponry by the Russian Ministry of Defense (MoD), according to the latest assessment from the Institute for the Study of War (ISW).
Yevgeny Prigozhin, founder of Wagner and longtime ally to Russian President Vladimir Putin, said Monday that the Russian military had stopped providing his private mercenary group with artillery shells due to his "complicated relationships" with unspecified Russian officials, wrote the ISW.
The think tank reports that Prigozhin is likely referring to officials of the Russian MoD, as ties between the Wagner Group and Russian military continue to weaken.
"Prigozhin claimed that Wagner has 'complete shell hunger' as a result of Russian military officials ignoring his demands and introducing new limitations and restrictions on his ammunition procurement," read Monday's assessment.
As a result, Prigozhin claimed, Wagner mercenaries were facing "twice the number of causalities," the ISW wrote.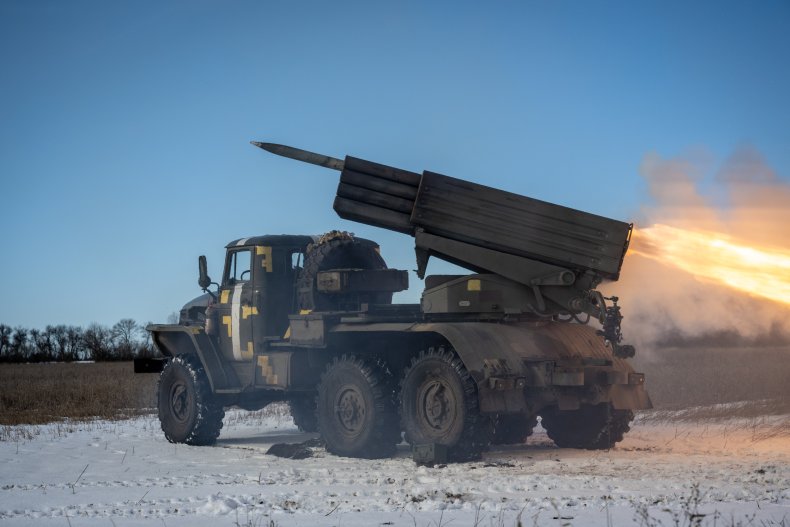 The Russian MoD has also halted Prigozhin's ability to recruit prisoners and blocked them from utilizing select Russian training grounds for its own troops. According to the Wagner founder, some Russian officers have "violated the military code" by still providing weapons to his mercenary group.
Despite sharing a friendly history with Putin, Prigozhin's troops have recently been caught in a feud with the Russian government after the two forces clashed over which troops played a leading role in Russia's advancement toward the Ukrainian city of Bakhmut.
Wagner forces have played a pivotal role in Russia's invasion, but seem to be quickly losing influence in Ukraine, with the ISW previously reporting instances of Putin replacing "exhausted" Wagner troops with his own military along the front lines in the Donetsk region.
The Wagner Group has also reportedly faced heavy death tolls in its fight alongside Russia, particularly among its troops who were recruited from Russian prisons. The U.K. defense ministry reported Friday that Wagner's deployed convict recruits had likely experienced a casualty rate of up to 50 percent.
Last week, the Wagner Group blamed "hundreds" of its deaths on the Russian government in a post to its Telegram account, claiming that the Russian MoD had failed to send "weapons, ammunition and everything necessary on time" for its troops along the front lines in Ukraine.
However, on Saturday, Prigozhin continued his "informational campaign" against the Kremlin, reported the ISW, claiming that Wagner "is not subordinate to the [Russian MoD] and 'has nothing to do with the Russian Army.'"
Newsweek has reached out to the Russian MoD for comment.