Kremlin May Deploy Wagner Group Tactic With 'Human Wave Attacks': ISW
The Russian military may be recruiting prisoners to conduct "human wave attacks" in the war in Ukraine, according to the latest assessment from the Institute for the Study of War.
In its assessment of the Russian offensive campaign on Tuesday, the ISW cited a report from CNN that found the Russian Ministry of Defense had recruited and ordered convicts to "storm Ukrainian defensive positions" in Soledar in October 2022, noting that the troops had suffered heavy casualties and "gruesome abuses" in the process.
"The Russian MoD's decision to recruit prisoners is an indicator that the Kremlin seeks to exploit convicts for future human wave attacks in a similar fashion as the Wagner Group despite convicts' limited combat effectiveness," the think tank wrote.
Ukrainian military officials have previously warned of the Kremlin using a tactic referred to as a "meat wave" to expose Ukraine's firing positions, adding that both the Russian military and the private mercenary force, the Wagner Group, had been observed using such a method.
But Wagner's founder, Yevgeny Prigozhin, said last week that his group would no longer be recruiting Russian prisoners for combat, adding, "We are fulfilling all our obligations to those who work for us now."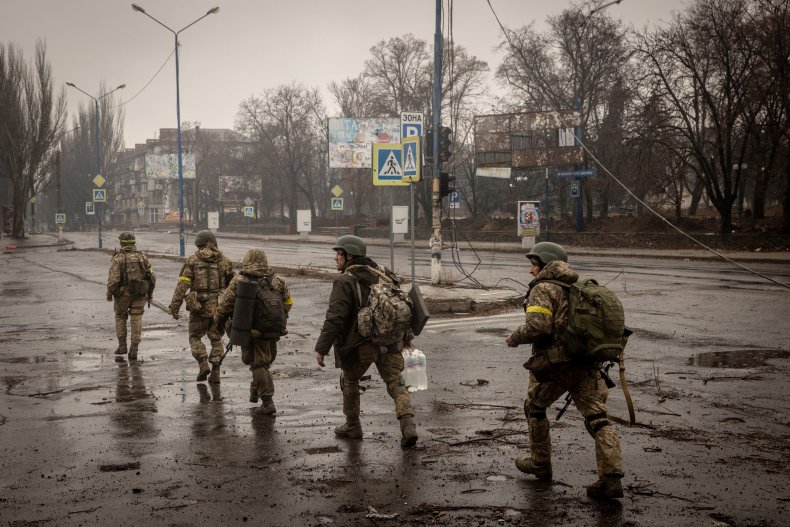 According to the ISW report, Representative of the Ukrainian Main Military Intelligence Directorate Andriy Usov previously said that the Kremlin was creating a "convict cannon fodder reserve" that the Russian Defense Ministry could control through its own private military companies.
The "integration of these convict forces into [Luhansk People's Republic] formations," the ISW wrote, may be an indication that Russia is "attempting to avoid the restructuring of some of their conventional units to fit underprepared convicts."
"ISW had previously observed instances of Russian proxy armed formations receiving poor treatment from Russian conventional forces, and the Russian command may have sought to not further disturb unit morale by integrating convicts," the report added.
The Wagner Group has fought side-by-side with Russian President Vladimir Putin's troops along the front lines of the war in Ukraine, including in Russia's attempt to take Bakhmut, an industrial town in eastern Ukraine.
Soledar, a town on the outskirts of Bakhmut, fell to Russia's control in January after months of fighting, but Prigozhin told The Moscow Times on Tuesday that his troops "will not be celebrating in the near future" in the fight for Bakhmut.
"Bakhmut will not be taken tomorrow, because there is heavy resistance and grinding," Prigozhin told the outlet. "The meat grinder is working."
Russian journalist Olga Romanova has said that roughly one-fifth of the total prisoners recruited by the Wagner Group have survived combat, adding that Priogzhin had likely recruited between 42,000 and 43,000 convicts by the end of 2022.
Newsweek reached out to the Russian Defense Ministry for comment.