Wagner Boss Shifts Bakhmut Expectations as Ukraine Holds On
Russia could encircle the war-ravaged city of Bakhmut in Ukraine's Donetsk region by March or April, according to a new assessment by Yevgeny Prigozhin, founder of the Wagner Group, which has been leading an offensive alongside Russian troops against the city since July.
In video interviews with Russian media published late on February 15, Prigozhin, who has been sidelined by the Kremlin in recent weeks, appeared to shift expectations on the potential capture of Bakhmut.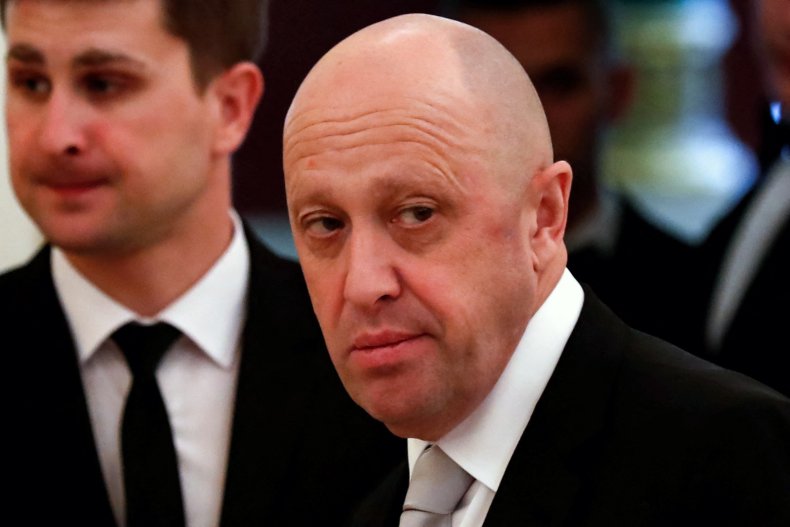 The city has remained a focal point of the war for half a year. Russia's military has been focusing its attacks on the city, led by the notorious paramilitary outfit, but so far, Moscow has failed to make significant advances.
Prigozhin blasted Russia's "monstrous military bureaucracy" for its failure to seize the city before the end of last year, and warned that Russia should not underestimate or play down Ukraine's armed forces by saying that Bakhmut is "surrounded."
"If they are not surrounded, why should we say they are? We shouldn't downplay the enemy in this," he said.
He said his best guess for possible encirclement of the industrial city is in March or April, although new weapon deliveries by Western allies to Ukraine will have a significant impact on his assessment.
"It's very hard to guess. It all depends on how actively...they're now getting new weapon types," Prigozhin said.
In January, President Joe Biden announced that the U.S. will provide Ukraine with 31 M1 Abrams tanks. Germany has also said it would give Ukraine 14 Leopard 2 tanks.
"We will be definitely destroying these Leopards. We'll definitely figure out how to burn them, but it's a factor of extreme importance too," Prigozhin added.
Ukrainian President Volodymyr Zelensky said on Wednesday the situation near Bakhmut was the "most difficult" on his country's front line, but added that his troops were "firmly holding" back Russia's advances.
"The situation in Bakhmut is the most difficult on the territory of our country," Zelensky said during a press briefing with Swedish Prime Minister Ulf Kristersson. "It's not easy for our soldiers in the east but they don't call it 'fortress Bakhmut' for nothing."
Dmitry Polyanskiy, Russia's first deputy permanent representative to the United Nations, told Newsweek on Tuesday it will be impossible for his country to achieve Putin's war aims in Ukraine unless Bakhmut is captured.
The grueling battle for the city and intensifying clashes between Russian and Ukrainian forces have left Bakhmut, which had a pre-war population of 70,000, a shell of its former self. According to Ukrainska Pravda, 90 percent of Bakhmut's residents have fled, with the 8,000 who remain subject to daily fire.
Many analysts believe Russia will use the city as a stepping stone toward its goal of capturing the entire Donbas region—one of Putin's stated war goals when he launched his invasion last February.
Do you have a tip on a world news story that Newsweek should be covering? Do you have a question about the Russia-Ukraine war? Let us know via worldnews@newsweek.com.