Retailers Remove Items with Confederate Flags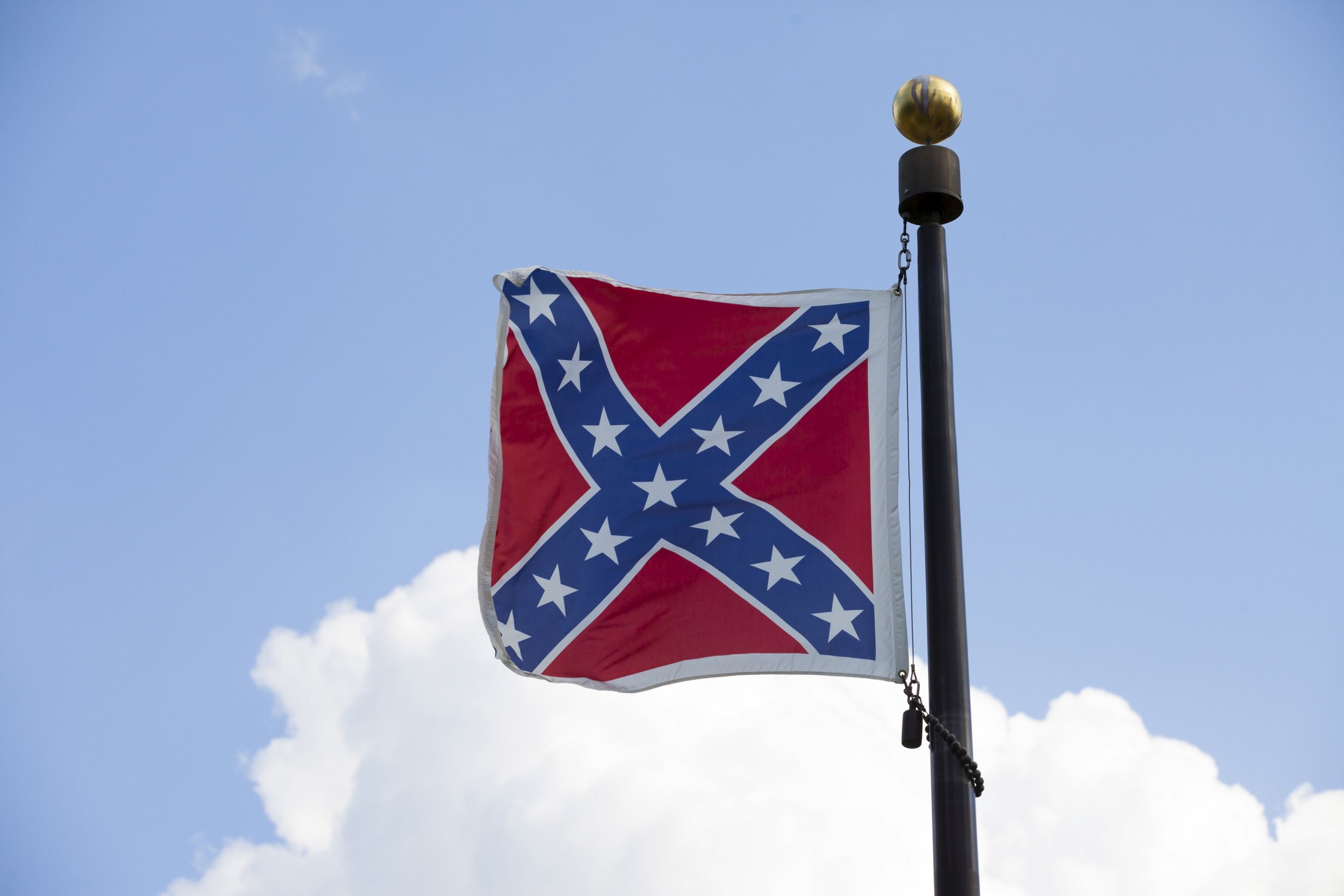 Update | At least five retailers this week have banned items depicting the Confederate flag, in the wake of a deadly shooting last week in Charleston, South Carolina.
Wal-Mart, Sears, Amazon, eBay and Etsy have decided to stop selling all merchandise showing the Confederate emblem, which recently was worn by the gunman who allegedly killed nine people at a Bible study group at Emanuel African Methodist Episcopal Church last Wednesday.
"We have decided to prohibit Confederate flags, and many items containing this image, because we believe it has become a contemporary symbol of divisiveness and racism," eBay spokesperson Johnna Hoff tells Newsweek.
The choices came as hundreds of people and a bipartisan group of lawmakers, including South Carolina Republicans Governor Nikki Haley and Senator Lindsey Graham, are calling for the removal of the flag from the grounds of the statehouse in Columbia. Many individuals argue the flag symbolizes the slave-owning past of the southern United States. Others believe it shows a decades-old tradition of southern pride.
A South Carolina law requires two-thirds vote in each branch of the General Assembly to amend or repeal the placement of the flag at the Confederate Soldier Monument, located on the grounds of the statehouse.
Wal-Mart, the Arkansas-based retail giant, previously sold T-shirts, hats and bumper stickers with images of the flag. Employees have removed all items promoting the flag from its assortment both online and in stores.
"We never want to offend anyone with the products that we offer," Brian Nick, director of the company's national media relations, wrote in a statement to Newsweek. "We have a process in place to help lead us to the right decisions when it comes to the merchandise we sell. Still, at times, items make their way into our assortment improperly—this is one of those instances."
A spokesman for Sears Holding Corp., which operates Sears and Kmart department stores, told Newsweek that management is in the process of removing Confederate flag merchandise from the company's selling channels, including items sold by third-party merchants on Sears Marketplace.
The 21-year-old gunman suspected in last week's tragedy reportedly told authorities his act was an effort to start a race war. He cited a white supremacist group in an alleged manifesto uncovered on the Internet over the weekend.
He had sat with the eventual victims for at least an hour inside the church before opening fire.