Will 'Walker Independence' Season 2 Happen? Series Boss Teases Show Future
Walker Independence, The CW's Walker spin-off, is wrapping up its first season, leading fans to question whether the show will return for a second installment.
The 13th and final episode of Walker Independence Season 1, titled "Let Him Hang", aired on Thursday, March 2.
The series is a prequel to the Jared Padalecki-starring Walker, led by Katherine McNamara as Abby Walker, an ancestor to Padalecki's Cordell Walker living in the late 1800s.
The character is a wealthy Bostonian whose husband is murdered before her eyes while on their journey out West.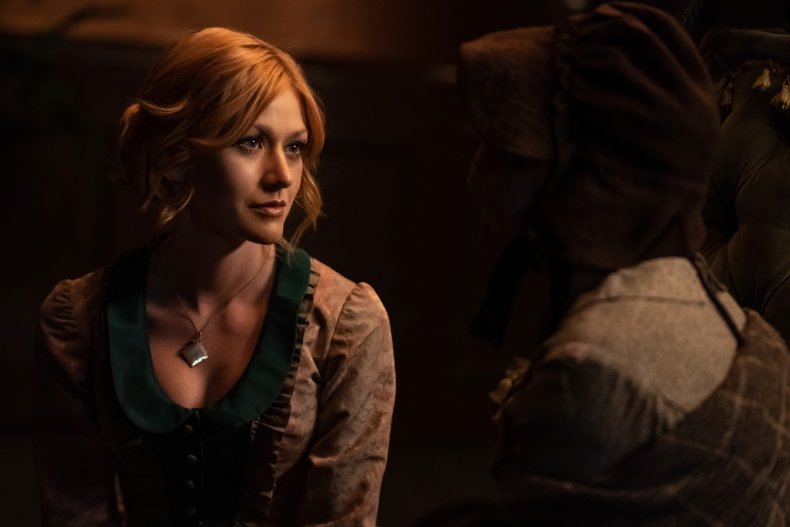 On her quest for revenge, Walker crosses paths with Hoyt Rawlins, a lovable rogue in search of a purpose, and their journey ultimately takes them to the town of Independence, Texas, where they encounter diverse, eclectic residents running from their own troubled pasts and chasing their dreams.
The show has proved hugely popular with fans of the original Walker and newbies to the series alike, but will that be enough to secure another batch of episodes?
Newsweek has everything we know so far about a potential Walker Independence Season 2.
Will There Be a Walker Independence Season 2?
Walker Independence showrunner Seamus Kevin Fahey has revealed his hopes that the show will be renewed for a second season, though nothing has been confirmed by The CW at the time of writing.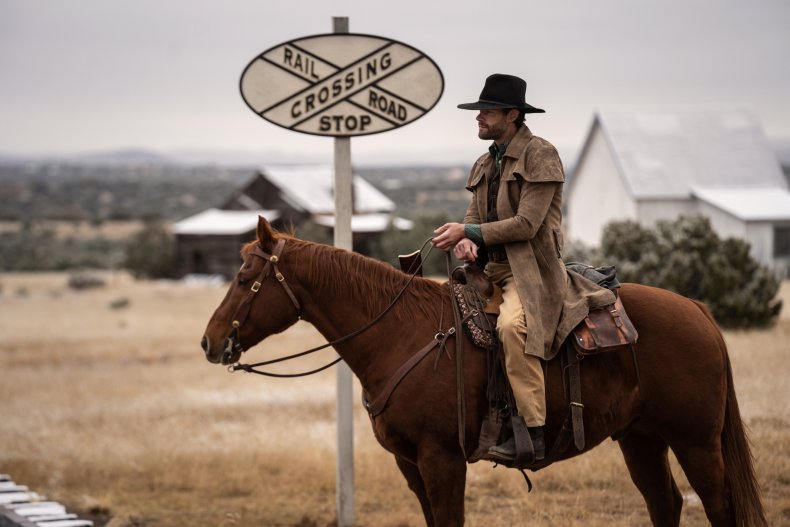 Fans have been left concerned that the series could wrap after its first outing due to complications behind the scenes at the network.
In August 2022, Nexstar Media Group, America's largest local television and media company, acquired majority ownership of The CW and executives indicated that there was set to be a change in direction for the network.
This included targeting older viewers and focusing more on unscripted programming.
Then, in a November 2022 quarterly earnings call, Nexstar executive vice president and chief financial officer Lee Ann Gliha said that they would be carrying over a "minimal" amount of programming from The CW's former parent companies; Paramount Global and Warner Bros. Discovery, according to via Variety.
CEO Perry Sook did reportedly add that "there may be a couple of shows that distinguish themselves that we want to hold over into next year."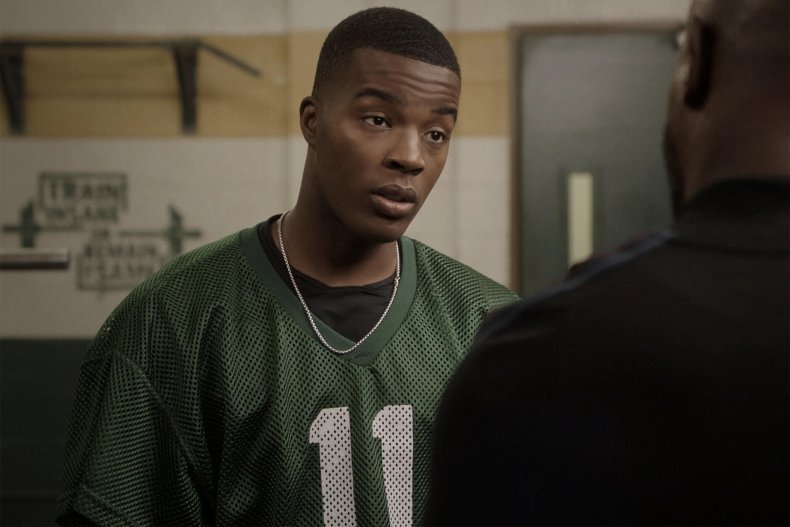 Though the Daniel Ezra-led All American is the only CW series to have its future confirmed beyond 2023, as it was recently renewed for Season 6, Fahey is hopeful that Walker Independence will also be one of those shows that are carried over.
"It's been an interesting time. It's been an interesting past couple of months. What's going on in town, there's just a lot of reinvention and restructuring, and so we're waiting still for the dust to settle a little bit [to] figure out where we really stand," Fahey told TVLine ahead of the Walker Independence season finale.
He continued, explaining that while the show has "a lot of fans at The CW" and "a lot of folks love the show," they are "still coming out of a fog of speculation to figure out [if], hopefully, [the show has] a home."
Not all hope is lost, however, as, even if The CW doesn't pick up Walker Independence for a second season, Fahey has hinted that there could still be opportunities for the cast and crew to return.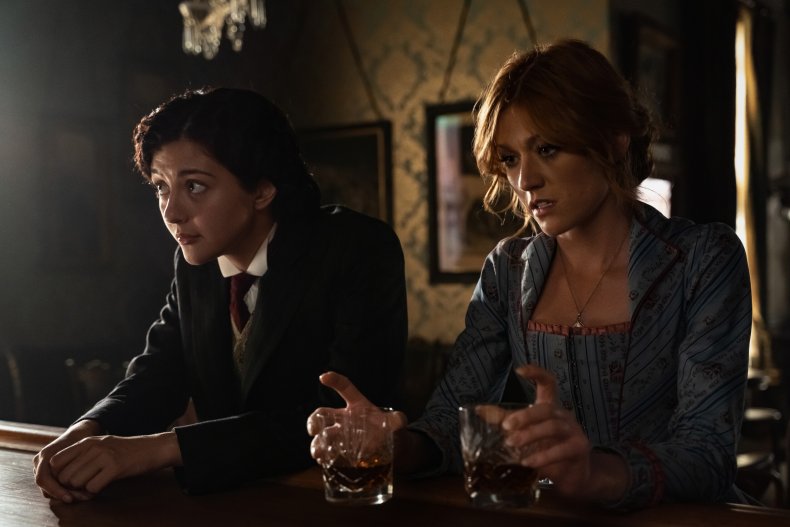 The showrunner, who has also worked on television series like The Following, American Gods, and Lethal Weapon, teased that "there's definitely a Plan B," but admitted: "I don't know how much I'm allowed to talk about it."
"There's still a lot of champions over there for it. So we'll see what happens. No one wants it to go away, long story short. We're going to do what we can to make sure that doesn't happen," he added.
Newsweek has contacted The CW for comment.
Walker Independence Cast
McNamara leads the cast of Walker Independence as Abby Walker, while Hoyt Rawlins is played by Matt Barr, who also played a descendant of his character in the main Walker series.
Philemon Chambers (Single All the Way) stars as Gus, the deputy sheriff of the town of Independence, and Lawrence Kao (Wu Assassins) plays Kai, a former railway worker turned laundry owner.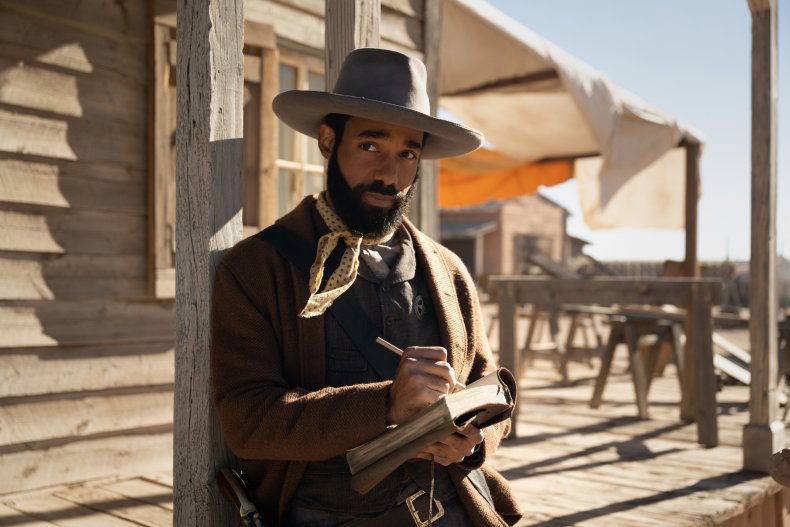 Starring as Tom Davidson, Independence's sheriff—and the horse thief who murdered Abby's husband—is Greg Hovanessian, while Justin Johnson Cortez (9-1-1: Lone Star) is Calian, a member of an Indigenous scouting party that saves Abby from death.
Gabriela Quezada (9-1-1) plays Lucia Reyes, a singer at the local dance hall, and Katie Findlay (How to Get Away With Murder) plays Kate, a federal agent who has disguised herself as a burlesque dancer.
Walker Independence Season 1 is available to stream on Paramount+.