Is 'Walker' Season 3 Happening? The CW Confirms Show's Fate
The CW announced in 2019 it was rebooting the much loved 90s show, Walker, Texas Ranger. This time around, Supernatural's Jared Padalecki took on the titular role, taking over for Chuck Norris.
The series first landed on screens in January 2021, with a highly anticipated Season 2 arriving in October of the same year. With Season 2 set to conclude on Thursday, June 23 on The CW, fans want to know what the future holds for Walker and if a Season 3 is well and truly on the cards.
Newsweek has everything you need to know about the status of Walker Season 3.
Is Walker Season 3 Happening?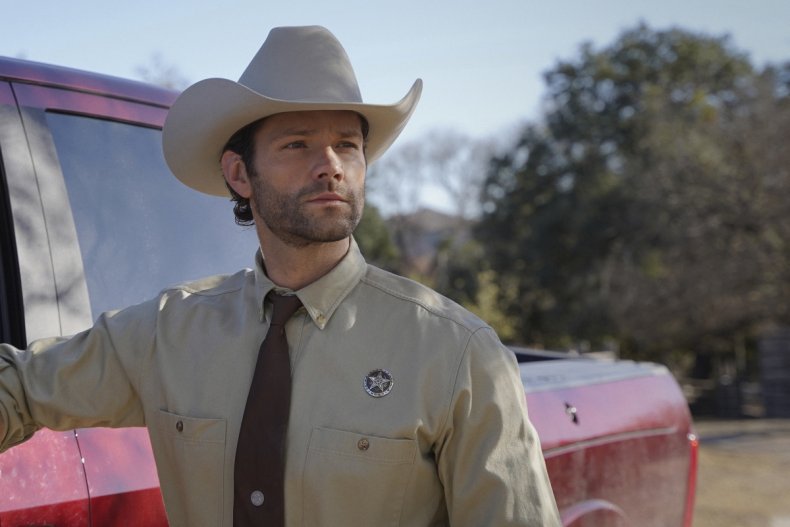 There is good news for fans of Walker, The CW has given the Western crime drama the green light for Season 3.
The news was announced back in March as part of a slew of show renewals and cancellations and thankfully, Walker Season 3 survived the chopping board.
It was given the go-ahead to return alongside All American , The Flash, Kung Fu, Nancy Drew, Riverdale, and Superman & Lois. They join previously renewed shows Masters of Illusion, Penn & Teller: Fool Us and World's Funniest Animals.
Announcing the news, Mark Pedowitz, chairman and CEO of The CW Network stated: "As we prepare for the 2022-23 season, these scripted series, along with the alternative series we renewed earlier, will serve as the start of a solid foundation utilizing some of our most-watched series for us to build on for next year and beyond.
"These dramas are also important to our overall digital strategy, as they are some of our most-streamed and socially-engaged programming, and we look forward to adding more new and returning series to help strengthen and expand our multiplatform footprint."
The return of Walker, may not come as a huge surprise considering the third outing has been one of The CW's most watched show's this year, reported Collider.
Exactly when Walker Season 3 will premiere on The CW has not been confirmed by the network but, the good news is, Walker is slated for a fall release.
If the release pattern of the previous two seasons is anything to go by, there is the possibility Walker Season 3 will land on screens in late 2022 or early 2023.
Exactly what will happen in Walker Season 3 is hard to predict at the moment, considering the Season 2 finale is still to air.
However, fans can expect to see Walker take on several new cases as well as having to deal with his own family trauma.
Supernatural's Padalecki will be back as Cordell Walker in Season 3, but his partner Micki Ramirez (Lindsey Morgan) will not be back, since she handed in her detective badge during the Season 2 mid-season finale.
Likely to return for Season 3 are Keegan Allen as Liam Walker, Violet Brinson as Stella Walker, Kale Culley as August Walker, Mitch Pileggi as Bonham Walker, Molly Hagan as Abeline Walker, Jeff Pierre as Trey Barnett, Coby Bell as Captain Larry James and Odette Annable as Geri Broussard.
Some new faces are also likely to enter the world of Walker, but The CW has kept those details under wraps, for now.
The Walker Spinoff
There is even better news for fans of Walker, as a spinoff is also on the table. A pilot was ordered by The CW earlier this year and in May, the series was given the green light.
Titled, Walker: Independence, the spinoff is a prequel that looks at the adventures of Abby Walker, played by Katherine McNamara, in the 1800s.
The show will focus on how Abby's life changed when she witnessed her husband being brutally murdered in front of her own eyes.
In order to get revenge, she finds an ally in Hoyt Rawlins, played by Matt Barr, and heads for Independence, Texas.
Barr plays the character of the same name in the main series and it looks like he is set to play his ancestor of the same name.
Walker Season 2 airs Thursdays at 8 p.m. ET on The CW.