'The Walking Dead' Renewed for Season 8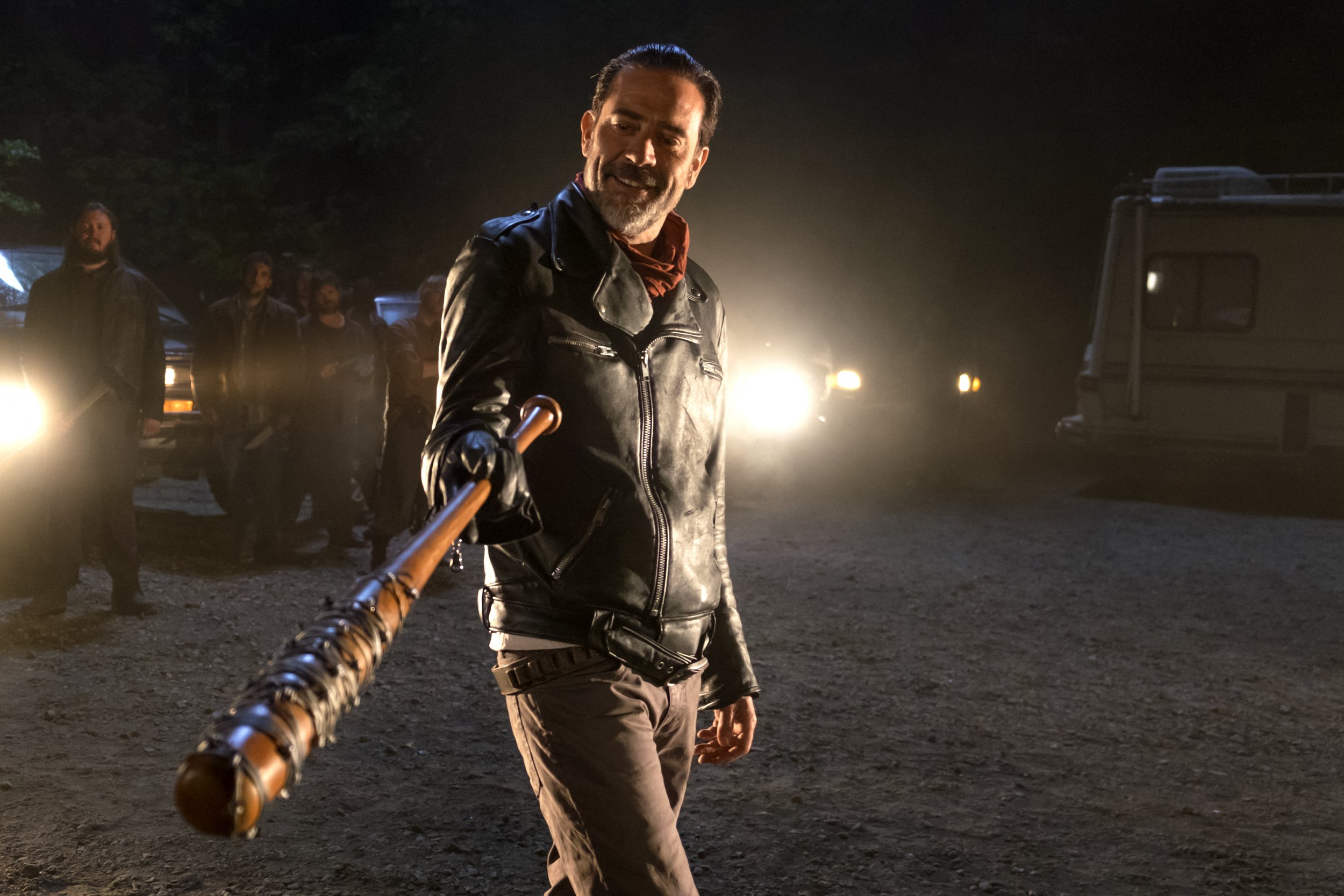 The Walking Dead is following in the footsteps of Game of Thrones by extending its run to at least eight seasons.
AMC announced late Sunday the zombie drama has been renewed for new episodes in 2017 ahead of the season seven premiere this week.
By extending to an eighth season, The Walking Dead becomes AMC's longest-running drama series. The show will broadcast its 100th episode in 2017 and easily outstrips the number of episodes produced by fellow AMC hits Breaking Bad (62 episodes) and Mad Men (97 episodes).
"Eeny, meeny, miny, more," said AMC president Charlie Collier in a statement, referencing new villain Negan's famous catchphrase before swinging his deadly bat Lucille. "What a joy to partner with Robert Kirkman, Scott Gimple and some of the hardest-working people in television to bring The Walking Dead to the fans. And, most important, thanks to those fans for breathing life into this remarkable series right along with us."
The show's seventh season begins Sunday with the promise of finally answering the cliffhanger that concluded season six in April.
The closing moments saw Negan—played by Jeffrey Dean Morgan—kill one of the show's regular characters with a swing of his barbed wire-wrapped baseball bat. One of 11 popular series regulars were in the firing line, including Rick Grimes (Andrew Lincoln), Daryl Dixon (Norman Reedus) and Glenn Rhee (Steven Yeun).
In June, it was reported that all 11 of the cast members filmed a death scene to prevent the victim from leaking out before the premiere.