'The Walking Dead': Rick Grimes Will Die, Says Creator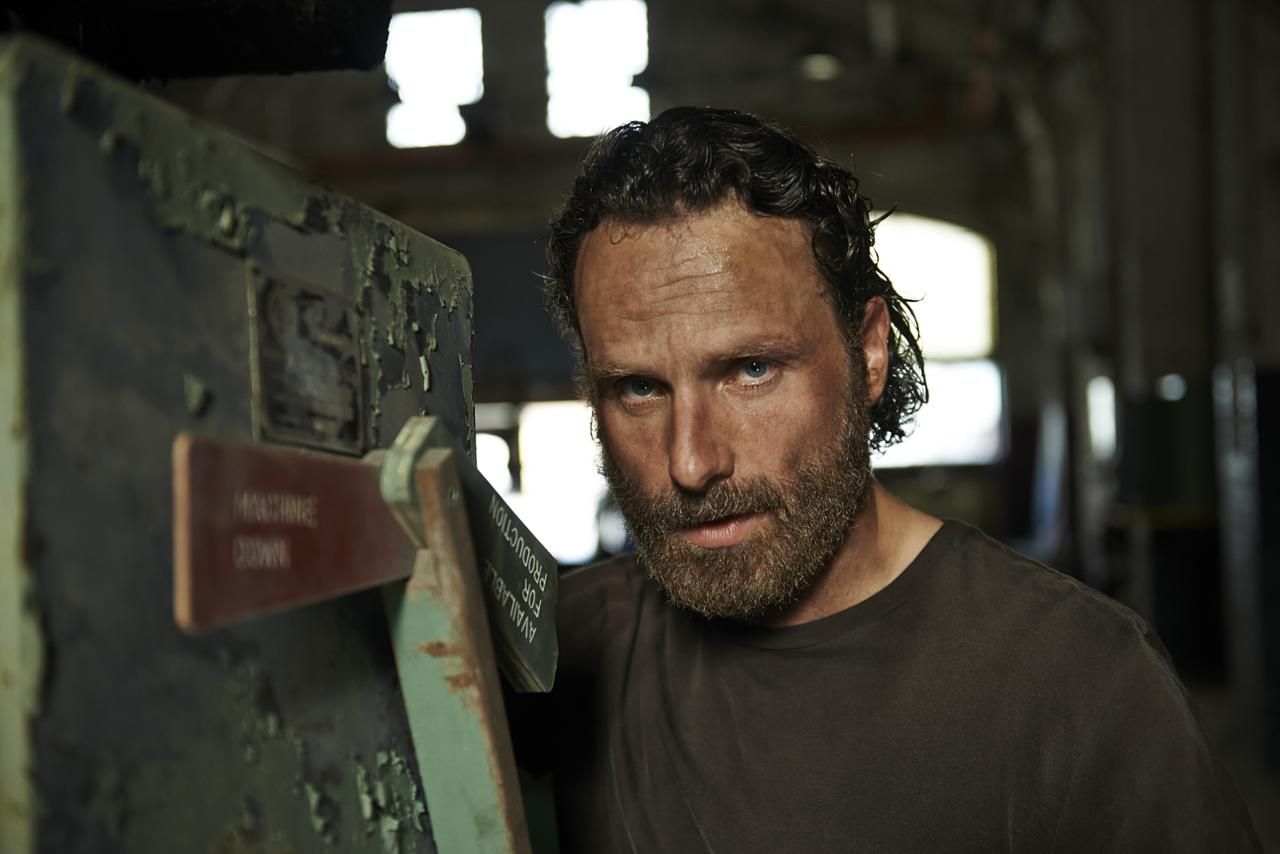 Game of Thrones and The Walking Dead are the two shows that have changed the game for television viewers—while most programs wouldn't dare kill off the main character, these shows have taught viewers that you never know if your favorite safe. Just when you're settled and comfortable, the Grim Reaper strikes.
The Walking Dead, as you can imagine a zombie thriller might, has killed off favorites like Shane Walsh (played by Jon Bernthal) and Andrea (Laurie Holden) over the last six seasons. But the hit show may be about to suffer its biggest casualty yet: leading man Rick Grimes, played by British actor Andrew Lincoln.
In a Reddit AMA promoting his new TV series Outcast, Robert Kirkman, creator of both The Walking Dead show and comic book series it is based on, said Rick will die—"eventually."
Asked by one fan, who we assume isn't a native English speaker, "Do rick die?", Kirkman responded in jest: "He do eventually."
Kirkman's answer has prompted fans to speculate whether he has given away a massive spoiler for season seven—Rick was one of the potential victims of new villain Negan's barbed wire-wrapped baseball bat in the season six finale in April. But does Kirkman just mean Rick will die in the same existential way that we will all die eventually?
Speaking of the season six cliffhanger, Kirkman addressed one fan's lengthy complaint about the divisive finale that alienated some viewers and led to a chorus of social media jeers, by not disclosing the identity of Negan's victim.
"I just want to point out that a lot of what you seem to hate about the finale are your assumptions of how season 7 will start," he wrote in response to the fan's belief the death won't have a lasting impact. "I assure you it will [have an impact]. You're welcome to be unhappy with the episode that aired. Was it a misstep? Maybe. Only time will tell."
Kirkman went on to deny the cliffhanger was a "ratings grab" and defended showrunner Scott M. Gimple, who has received the brunt of viewer dissatisfaction.
"Scott Gimple is a great guy who EVERY FAN would love if they could get to know him," he said. "And he LOSES SLEEP trying to make the fan base happy. It may not seem that way, but it is. He loves the comic as much as the die hard fans of the comics do, he was a die hard fan of the comic before the show existed."
The writer also confirmed he has already planned out the series' eventual conclusion, but added the caveat that "it's not happening for a long, LOOOOOONG time."
The Walking Dead season seven premieres in the fall.