A Wall Street Journal report surfaced Sunday that Melvin Capital Management lost 53 percent on its investments for the month of January, mostly in part to a flurry of activity in the last week amid the GameStop activity.
The Reddit community WallStreetBets helped crash the firm's party, and in the process celebrated "the little man" gaining a victory over the billionaire investors.
The subreddit led a force of investments into GameStop last week, using its page and platform to devise its plan, communicate within the group, and ultimately encourage people to buy the GameStop stock that was heavily shorted by hedge fund managers like Melvin Capital.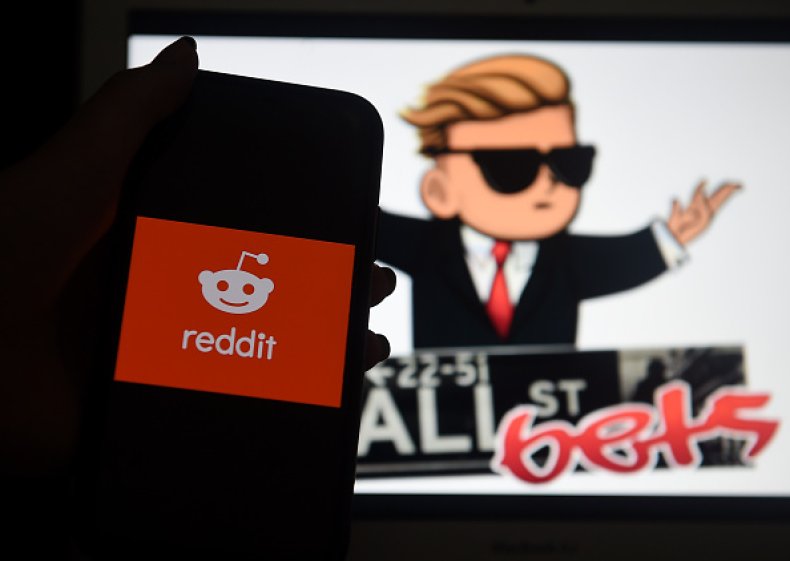 Melvin Capital began 2021 with about $12.5 billion, and finished the month January with around $8 billion—thanks to $2.75 billion in emergency funds brought in last Monday by Citadel LLC, its partners and hedge-fund giant Steve Cohen's Point72 Asset Management.
GameStop's share price was just $20 two weeks ago, but the sudden surge brought it to $380 by last Wednesday, which was an increase of more than 1,500 percent in just one month.
Melvin's losses didn't just stop at GameStop, however. The firm was also down in Bookings Holdings and Expedia Group at 9.9 percent and 13.4 percent, respectively. It was ahead in other holdings, but not enough to make up for its huge losses.
Meanwhile, WallStreetBets saw its subscribers skyrocket by 2.2 million last week, now up to a total 4.7 million. This was after it took the subreddit nine years to reach 2 million subscribers.
Now WallStreetBets is cheering the fact it wedged its way into a major hedge-fund manager, and users made their feelings known about the results on Sunday.
While sharing the Wall Street Journal report titled "Melvin Capital Lost 53% in January, Hurt by GameStop, Other Bets," a subreddit poster started a thread on Sunday that read: "Only 47 percent left to go!!"
The post generated nearly 3,000 comments within a few hours. Among some of the things users have said included:
"Maybe they think we will bail them out? Hahaha"
"More money for us. ... Let the trickle down economics finally happen"
"The industry of gaming is red-hot and they short it, such losers. My 8 years old brother knows it and would not make that mistake."
"I'm an "old" guy, a veteran, truck driver, etc etc but I'm smart enough to know the real battle is the haves vs the have nots. I never knew this Reddit world existed lol"
"Article says they already had another 2.75B injected back in. ... They dropped from 12-6B... who else gets a pass for losing a cool $6B in capitol in ONE month at that level."
"Funny no mention of the lack of risk management of the hedge funds in the media at all ... You lose 6bn dollars in a month. Blame the small guys"
In response to the GameStop hysteria, the app Robinhood restricted trading on the company, which further generated criticism.
During a Sunday interview on CNN's State of the Nation, Democratic Senator Elizabeth Warren said the hysteria surrounding GameStop is indicative of a larger problem on Wall Street. "We need a market that is transparent, that's level, and open to individual investors," she said. Two days earlier in a tweet, she asked the SEC what it was doing to "prevent market manipulation" following the GameStop activity.