War on Christmas? China City Cancels Holiday Sales and Decorations to Keep 'Clean'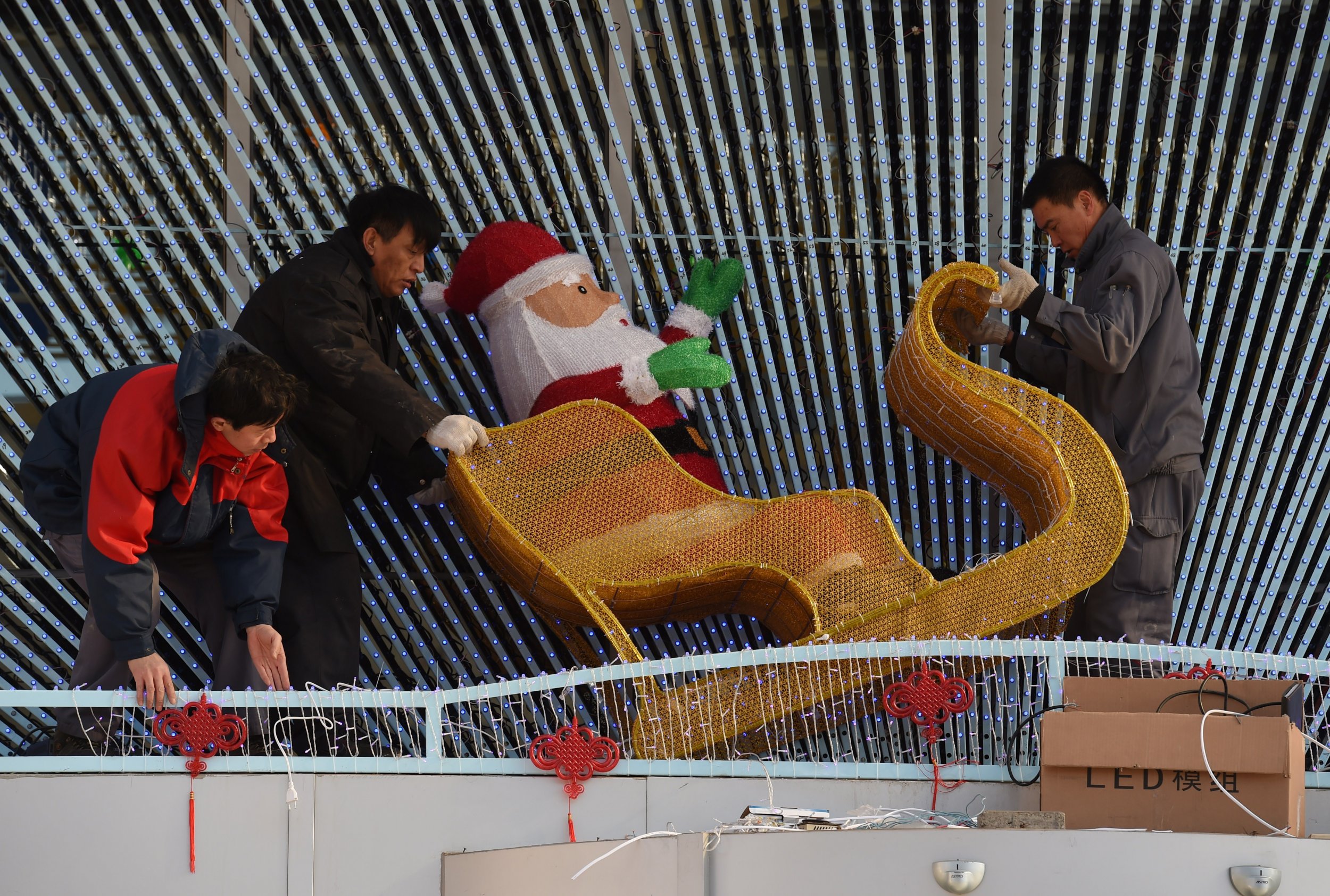 A Chinese city has reportedly banned Christmas sales and decoration in hopes of winning an award for model cities.
The Urban Management Bureau of Langfang, a city of more than four million people located in the northern Hebei province of China, issued a notice Sunday restricting businesses from selling Christmas trees, displaying Christmas lights, hosting outdoor performances or promoting holiday-themed sales, according to the ruling Communist Party's Global Times newspaper. Santa Claus costumes, traditional Chinese Christmas apples and other themed products were also allegedly outlawed.
The bureau will reportedly enforce the measures by sending out inspectors from December 23 to 25, ensuring that any public gatherings for religious celebrations were reported to authorities. The official organ cited an unnamed bureau employee as saying that the moves were not intended to suppress the Christmas spirit, but instead designed to help Langfang pass an annual "National Civilized Cities" competition.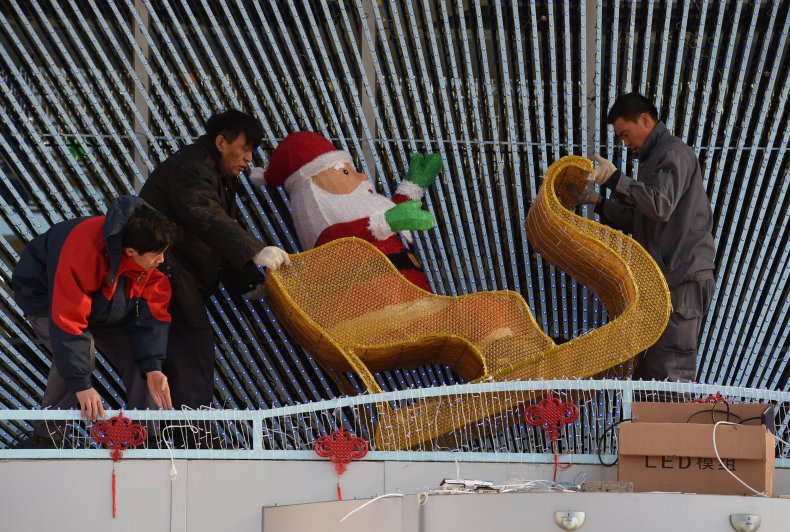 The National Civilized City award is presented every three years and was described by the Australian Centre on China and the World's 2017 China Story yearbook as "an honorary title granted by the Central Steering Commission for Building Spiritual Civilisation."
"The commission awards the title to urban governments in recognition of attainment of party-designated standards in several categories including education of party officials, promotion of the rule of law, public security, development of the consumer environment, provision of new cultural facilities, volunteer social services organisation and environmental quality. As the highest state honour for Chinese cities, the title of Civilised City is much sought after by urban officials," the organization wrote.
The Civilised City Evaluation Work Manual was described as containing more than 100 areas of criteria. These include the proliferation of Communist Party doctrine, protections for vulnerable populations and good deeds. Some of the areas to be evaluated deal directly with the environment and the organization said "a city must apply for evaluation and demonstrate 'clean' government" as well as clean public spaces.
Article 36 of the Chinese constitution says that citizens "enjoy freedom of religious belief" and forbids the government from interfering in matters of faith. While the Chinese Communist Party is officially atheist, the country recognizes five religions: Buddhism, Catholicism, Daoism, Islam, and Protestantism, as noted by Eleanor Albert writing in October for the Council on Foreign Relations.
In recent years, Christmas has become exceedingly popular in China, where it was once banned. Record-breaking sales have attracted businesses to tackle the holidays much like counterparts in the West and the trend has captivated many among the world's largest population. But there has also been some backlash. Last December, the Communist Youth League at Shenyang Pharmaceutical University, in northwestern China, announced a ban on Christmas celebrations in order to combat the "corrosive" influence of Western culture, one of a few such measures taken by schools across the country.