War Clouds Gather over Israel as Iran Makes Peace with Arab Rivals
While the rapprochement between Iran and Saudi Arabia continues to bring rivals together across the region, unrest has only intensified in Israel as it contends with threats both internal and external, including emboldened actors backed by the Islamic Republic.
"Iran is everywhere," Amir Avivi, a brigadier general in the Israel Defense Forces' (IDF) reserve, told Newsweek. "And it's not new, but what is new is that the possibility of war is getting bigger and bigger. There's more chance of a large-scale war than ever before, that is, in the last 20 or 30 years."
Avivi, who previously led the Israeli defense establishment's Auditing and Consulting Department and now serves as CEO and founder of the Israel Defense and Security Forum, identified two ways in which such a conflict could erupt, either through an Iranian or Israeli first strike.
The first scenario is one in which Avivi said "Iran builds enough forces and they feel Israel is maybe not strong enough, especially in the last months with the demonstrations and political issues" that have plagued Israeli Prime Minister Benjamin Netanyahu's administration. Eyeing this opportunity, Avivi said Iranian officials could decide "this is the time for a coordinated attack."
"And this can be very surprising, because using rockets, missiles, drones, it will be very fast," Avivi said. "This is not divisions of tanks that you need weeks to prepare."
The second entails "Israel needing to attack the nuclear capabilities" of Iran, which has always denied its nuclear program was intended to be weaponized. However, Iranian President Ebrahim Raisi has pressed forward with nuclear development in the absence of a functioning nuclear deal that was abandoned by then-U.S. President Donald Trump in 2018 and has not been revived amid ongoing quarrels between Tehran and Washington under President Joe Biden.
But Avivi said Israel "won't let" Iran become a nuclear power and is willing to act unilaterally to this end, even if this means wide-ranging repercussions.
"If we do it alone, this will create a regional war," Avivi said. "It's obvious that Iran will utilize all its proxies, and a regional war will bring depression and crisis all over the globe."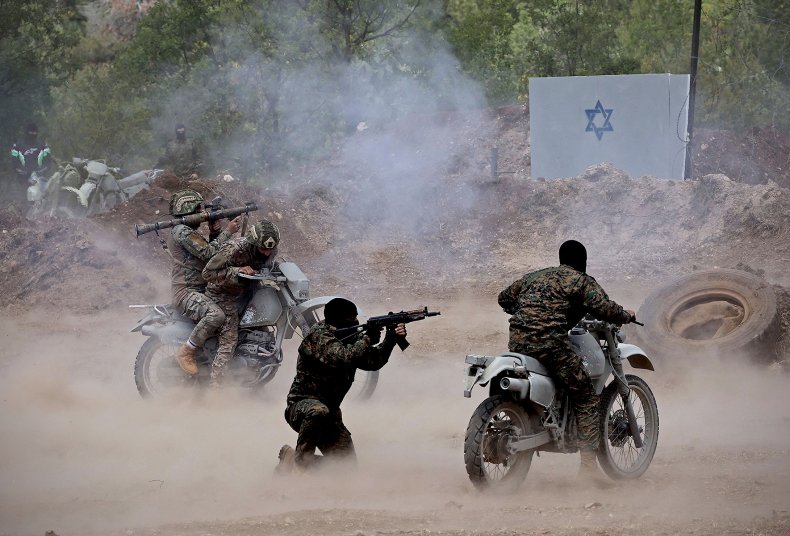 While Israel continues to count on the United States as its ally, Iran's successes in rebuilding ties with Saudi Arabia and other Arab countries have raised alarms in Israel.
As recently as 2019, Israel was scoring major diplomatic victories as it began to reestablish relations with a new quartet of Arab countries: Bahrain, the United Arab Emirates, Morocco and Sudan. This series of Trump administration-brokered agreements, known as the Abraham Accords, has always been aimed at ultimately courting influential Saudi Arabia as well.
But after China stepped in to mediate a surprise deal in March for Riyadh to reestablish diplomatic ties with Tehran after six years of severed relations, followed by Saudi Arabia welcoming Syria back into the Arab League earlier this month in the wake of Russia-brokered talks, Avivi said it became clear that "the West is losing the Middle East."
He argued that Western policies intended to isolate Moscow over its ongoing war in Ukraine appear instead to be empowering the convergence of Russia's aims with its Chinese and Iranian partners in the Middle East and beyond.
"I think that the Russian-Ukrainian war and the harsh sanctions that have been imposed on Russia, and rightfully so, have accelerated the dynamic that the East is getting closer and closer together, more coordinated to bypass the sanctions," Avivi said. "And it's managed to do it quite well."
"When they look at the West, they say, 'the West is strong, but with zero willingness to use power,'" he added. "And if they can overcome sanctions and the West is not willing to use power, they pretty much can do whatever they want."
The only solution Avivi saw was the Biden administration "stepping forward, building a coalition with Israel and the Sunni world and posing a credible military threat to Iran."
Meanwhile, tensions have already begun to build both within Israel and on its hostile borders as violence continues to erupt between Israeli security forces and Palestinian groups, some of which are backed by Iran.
The most dramatic clashes have occurred over the Gaza Strip, where Islamist movements Hamas and Islamic Jihad operate. Meanwhile, the waning control of the Palestinian National Authority in the West Bank has led to the rise of independent militias that have also claimed attacks on Israeli security forces and civilians.
Rockets have also been fired from across the border with Lebanon, where Hezbollah staged a massive exercise on Monday, less than a month after Iranian Foreign Minister Hossein Amir-Abdollahian visited the disputed boundary.
The IDF conducted a sweeping operation earlier this month to take out top Islamic Jihad leaders, but Hezbollah wields far more advanced capabilities, including precision-guided munitions. So far, Iran has been careful not to cross the line into full-scale war, Avivi argued, but he said Tehran may only grow more brazen given its growing military relationship with Moscow and economic ties to Beijing.
"There will be many occasions in which we'll have to show our strength and deterrence," Avivi said. "But my problem is that Iran, because it's emboldened, because it has Russian and Chinese backup, they're moving with their nuclear plans, and this is something existential for us."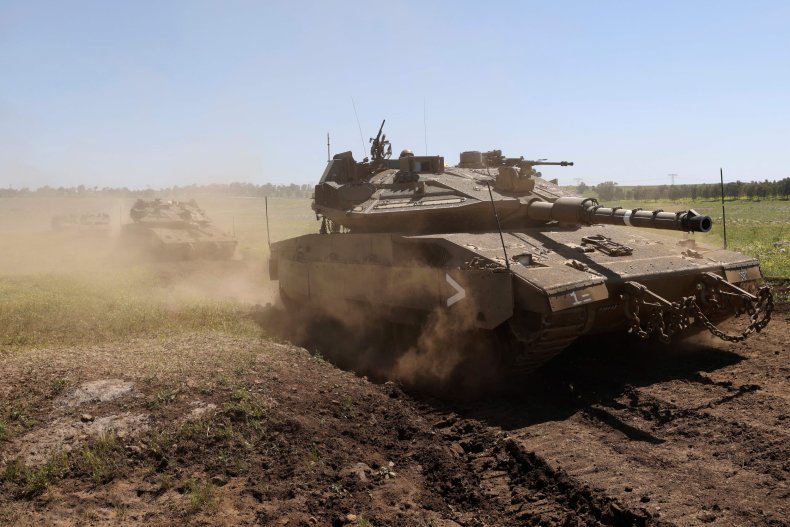 However, Mansour Barati, an Iranian scholar specializing in Israeli issues, told Newsweek that he believed the IDF still lacked the capabilities to conduct a full-scale strike on Iran, though Israeli forces could continue hitting Iran-backed movements in the region.
"I think for an Israeli direct attack on Iran, the Israeli arsenal still is not completed, as their military official announced it. It seems that they are trying to promote it till 2024-2025." Barati said. "On the other hand, Israel has proved that for Iranian proxies and regional partners the equation is completely different. They have targeted these elements repeatedly."
Yet he said that these groups, including Islamic Jihad, continue to play a role in Tehran's strategy, as "Iran's formula is to deter Israeli threats is to help new 'resistance' movements against Israel's existence."
On the diplomatic side, he argued that Iran's regional outreach is also aimed at countering any movement toward further normalization with Israel.
"For countries like Iraq and Syria, which don't have a direct relationship with Jerusalem, Iranian influence means a closed door for Israel, whether it's normalization of relations or security threats," Barati said. "Having good relations with Tehran mainly makes those states or some subnational players within it able to enjoy the financial, economic, defense and political system promoted by Iran."
The Biden administration, for its part, has continued to promote attempts to achieve a normalization of ties between Israel and Saudi Arabia. White House national security adviser Jake Sullivan has personally led such efforts, but the result remains uncertain.
Several Israeli outlets, citing anonymous sources, have reported that Netanyahu and Saudi Crown Prince Mohammed bin Salman have spoken twice in recent weeks, with a focus on opening flights for Muslims in Israel to perform pilgrimage to the sacred city of Mecca in the Kingdom. Other Iranian and Israeli outlets reported that the calls centered around normalization, and that no progress was made on this front, potentially due to Saudi demands for concessions on the Israeli premier's hardline approach to the Palestinian issue.
Responding to one Israeli report suggesting that the Biden administration would only mediate Israeli-Saudi talks if the Israeli government dropped a controversial set of judicial reforms, Danny Danon, former Israeli permanent representative to the United Nations and current head of the international wing of Netanyahu's Likud party, issued a rare direct criticism of the U.S.
"We respect our friends in the US but Israel's policy will be determined by us," Danon tweeted Tuesday. "Normalizing relations between Israel and Saudi Arabia is a regional interest, but we must not advance our relations in the wake of an ultimatum."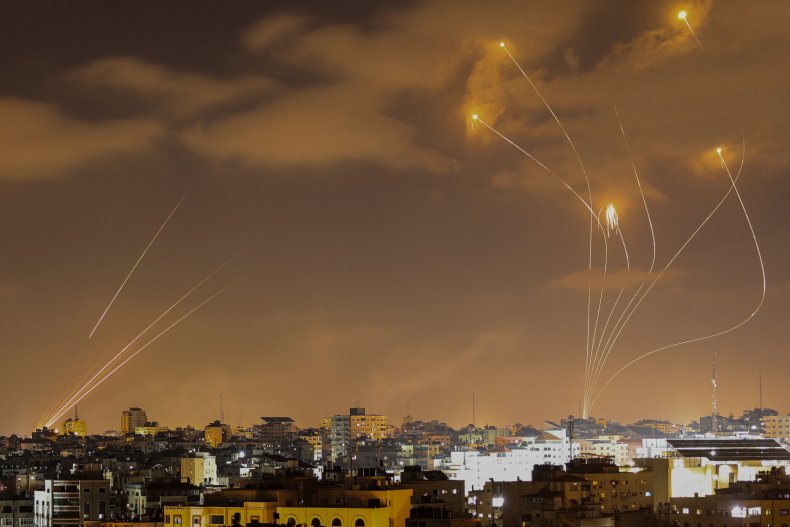 Barati, for his part, argued that Netanyahu's strategy on the Israeli-Palestinian issue has had "a multi-dimension effect on the Israeli political sphere."
On the one hand, Barati explained, Netanyahu has "changed the game wholly so that now peace is not the first priority in elections." On the other, however, he noted that the Israeli leader's "attitude impeded the issue to be solved or moved toward a viable solution," meaning the "Palestinian Authority and pro-peace groups have lost their popularity and momentum and resistance groups and parties are gaining more weight and security importance."
Netanyahu's policies have also had an impact on Saudi perspectives toward a potential peace deal.
Abdullah al-Lheedan, a visiting professor at the Saudi National Guard Ministry College of Command and Staff, told Newsweek that "there is acceptance among the general opinion of the Kingdom toward relations with Israel, but the impediment now is achieving an appropriate solution to the Palestinian issue."
"The current government [in Israel] has extremists who engage in provocations," Lheedan said, "that make it difficult for the Arab and Islamic view to take such a step [toward normalization]."
Still, he said Riyadh's bolstered ties with Beijing, Moscow and Tehran did not contradict the potential for Saudi-Israel relations and could potentially even help this effort.
"Building relations with China, Russia and Iran will not complicate establishing relations with Israel," Lheedan said. "On the contrary, this will make it easier because it will balance relations between East and West."
Saudi's diplomatic opening, he argued, was geared toward establishing a "diversification" of Saudi Arabia's international relations as well as toward "achieving security and stability in the region." He said this balancing act was evident in the Arab League's decision to welcome both Syrian President Bashar al-Assad and Ukrainian President Volodymyr Zelensky to speak at last week's summit in Jeddah.
But as the U.S. struggles to stabilize its own relationship with Saudi Arabia and reassert influence in the region, Lheedan expressed skepticism about the effectiveness its foreign policy efforts in the region.
While Lheedan said that the U.S. remained an important partner of Saudi Arabia in multiple fields, including in security, he also pointed out that Riyadh's shifting policies were a reflection of Washington's legacy of missteps in the Middle East.
Referring specifically to the U.S. role in "the Arab Spring and the breakup and division of the region," as well as the U.S. decision to sign the 2015 Iran nuclear agreement "without taking into account the needs of the Gulf countries" among other developments, Lheedan argued that "there is no doubt that the United States has not in fact played a positive role in the region for more than 20 years."
"The United States," he said, "has failed to achieve security and stability in the region."