War With North Korea Would Be 'Unbelievably Bloody,' Congressman Who Served in Air Force Warns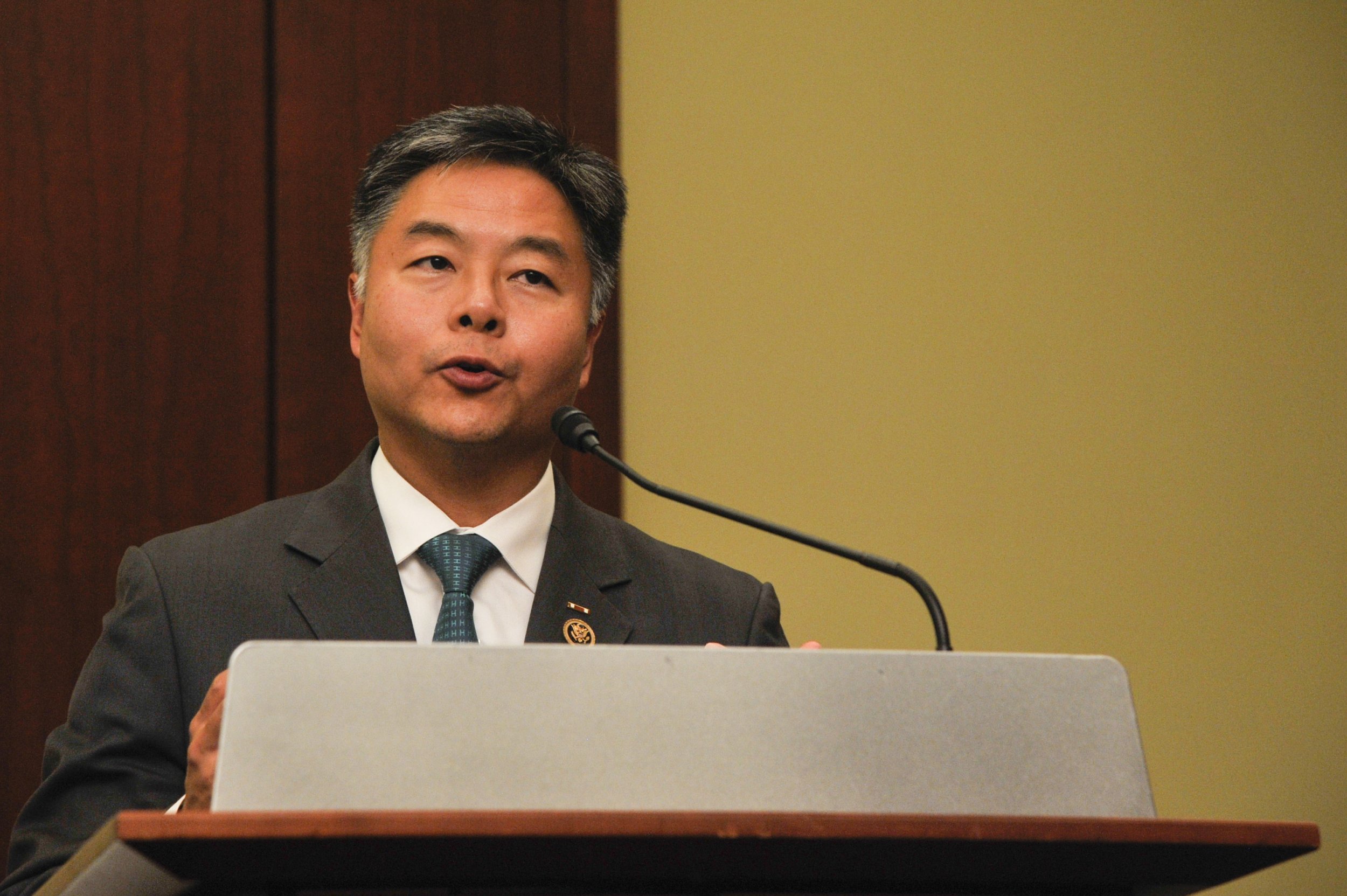 A war with North Korea would be "unbelievably bloody" and there are "no good military options," says Representative Ted Lieu, a Democrat.
Lieu is one of the most vocal critics of President Donald Trump's approach to North Korea amid the recently heightened tensions, and he is concerned Americans aren't fully aware of the costs of war.
The California congressman served in the U.S. Air Force and was stationed in Guam during the 1990s, where he was repeatedly required to participate in military exercises aimed at prepping service members for a clash with North Korea. This experience made it clear taking military action against North Korea would be exceptionally risky, Lieu tells Newsweek.
The U.S. have limited intelligence on North Korea's true military capabilities, says Lieu, who serves serve on the House Foreign Affairs Committee. Consequently, pursuing a military option would require a "massive ground invasion" to ensure all nuclear weapons are located and destroyed, he contends.
"That is an unbelievably bloody scenario," Lieu adds. "North Korea is an absolute danger and threat, and we need to take its ability to kill a lot of people seriously."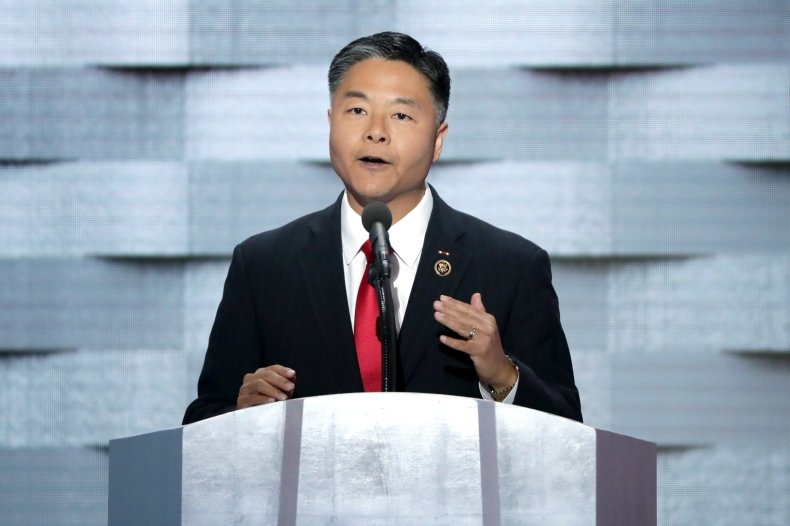 The congressman takes issue with the president's stated belief that being "unpredictable" is a shrewd approach to foreign policy. "You want leaders to be clear and not miscalculate. Who would've wanted John F. Kennedy to be unpredictable during the Cuban missile crisis?" Lieu says.
Lieu says he is not opposed to war, but believes it should only be a last resort. At the moment, the congressman says it's "very clear the Trump administration has no strategy toward North Korea," which makes miscalculation and conflict more likely.
"Ten months into this administration, if you ask a very simple and crucial question on North Korea, they can't answer it: 'Does the U.S. support diplomacy toward North Korea?' Right now, no one one knows," Lieu says.
To be sure, Defense Secretary James Mattis and Secretary of State Rex Tillerson have publicly championed diplomacy—only to be contradicted by the president's belligerent tweets and other public statements. In short, there's arguably a profound lack of coherency on the issue of North Korea from Trump's White House.
Given the current state of affairs, Lieu and Democratic Representative Ruben Gallego, who's also a veteran, sent a letter on September 26 asking Mattis to provide a detailed report on the expected number of casualties if the U.S. were to go to war with North Korea.
"Before this administration leads America down the dark, bloody and uncertain path of war with North Korea, the American people and their representatives in Congress deserve answers," Lieu and Gallego wrote.
The two Democratic congressman gave Mattis 30 days to respond.
The Pentagon confirmed to Newsweek it received Lieu and Gallego's letter, but did not offer further details. Lieu says he's confident Mattis will be able to respond to the request: "I'm absolutely certain they have this information. These are not complicated questions."
A recent Gallup poll showed a majority of Americans (58 percent) would support military intervention in North Korea if diplomatic means of achieving U.S. goals failed. But perhaps they would be less supportive if they were fully cognizant of estimated death tolls from such a war.
Lieu worries many in the U.S. don't know how many Americans are currently in the Asia-Pacific, which could help explain why so many are seemingly supportive of violent conflict. Based on the fact a recent poll showed almost half of Americans didn't know Puerto Ricans are U.S. citizens, the congressman's trepidations are arguably justified. Americans generally aren't particularly well-versed on matters that occur beyond the U.S. mainland.
Thousands of U.S. military personnel are stationed in South Korea, Japan and Guam (the latter of which, like Puerto Rico, is a U.S. territory and its residents are U.S. citizens). An attack on North Korea would inevitably mean these areas would be targeted—Pyongyang threatened a strike against Guam in August, for example—and there is potential for huges losses of human life.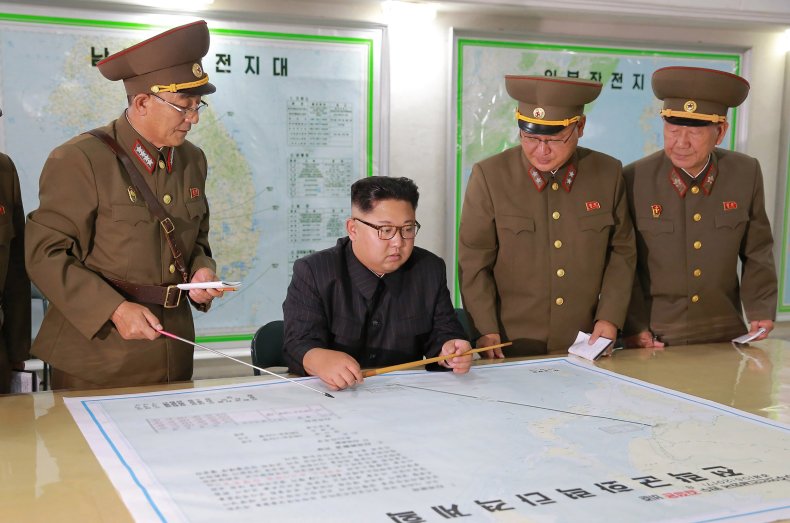 North Korea is believed to have as many as 60 nuclear weapons and 11,000 artillery units—it is not defenseless. A recent assessment, based on a simulation conducted by the Pentagon, estimated as many as 20,000 would die per day in South Korea alone if war broke out. In total, anywhere between many as 500,000 to one million could die from a conventional conflict between the U.S. retired Navy Admiral James Stavridis, the former supreme allied commander of NATO, said in late September.
These numbers are still rough, conservative estimates, and Lieu believes a report from Mattis on this would help the U.S. public better understand and be more concerned about the consequences of full-blown war with North Korea.
"Everyone has 100 things going on in their lives and foreign policy is generally not the top issue people think about on a daily basis," Lieu says. "But when it comes to a scenario like a nuclear war, I think people should pay attention."