How Many People Would Die If Trump Went to War with North Korea?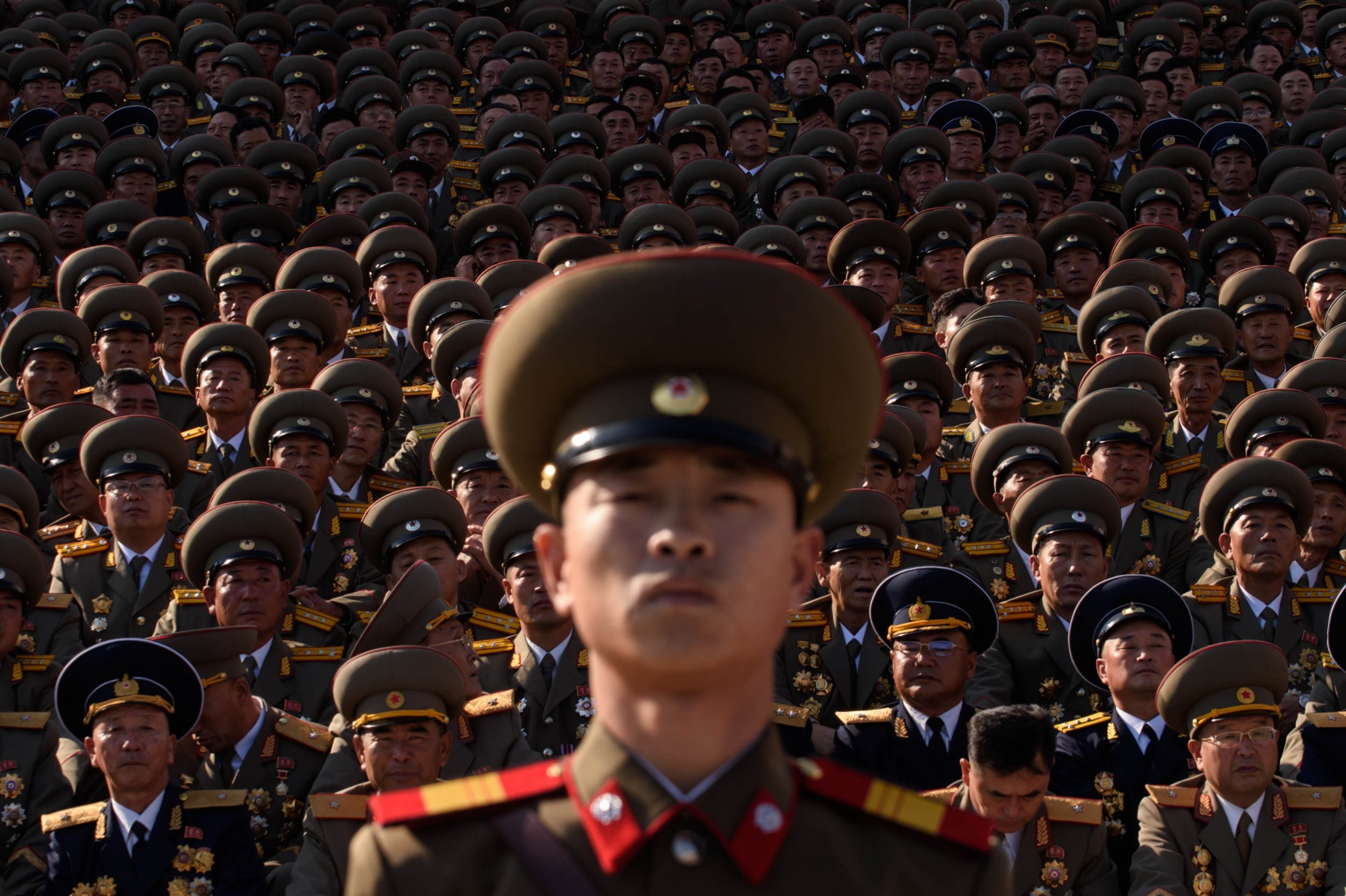 The human cost of a conventional war between the United States and North Korea would be astronomical.
From soldiers deployed in the Korean Peninsula and Japan to troops and civilians in Pacific islands like Guam and Hawaii, many Americans would be under direct threat. There's also growing concern that North Korea has developed an intercontinental ballistic missile (ICBM) that can strike the U.S. mainland, despite evidence it's still figuring out the technology to launch an ICBM that would actually reach its target successfully.
In all, millions of people could die across the globe. In 1994, the commander of U.S. forces in Korea told President Bill Clinton a war with North Korea would likely lead to one million deaths and roughly $1 trillion of economic damage. North Korea possesses far more advanced military technology these days, so the destruction and loss of life could be exponentially worse.
To be sure, it's hard to predict exactly how many would die, especially since the U.S. doesn't have a full picture of North Korea's military capabilities. This is precisely why Democrats in Congress are pushing Defense Secretary James Mattis to release a detailed report on how many casualties would be expected in a war with North Korea.
"Before this administration leads America down the dark, bloody and uncertain path of war with North Korea, the American people and their representatives in Congress deserve answers," Representatives Ted Lieu and Ruben Gallego wrote in a letter sent to Mattis on Tuesday.
The lawmakers, who are both veterans, oppose a military option with North Korea. Lieu and Gallego called on Mattis to respond within 30 days. Newsweek reached out to the Department of Defense to see if Mattis plans to address this but did not hear back by the time of publication.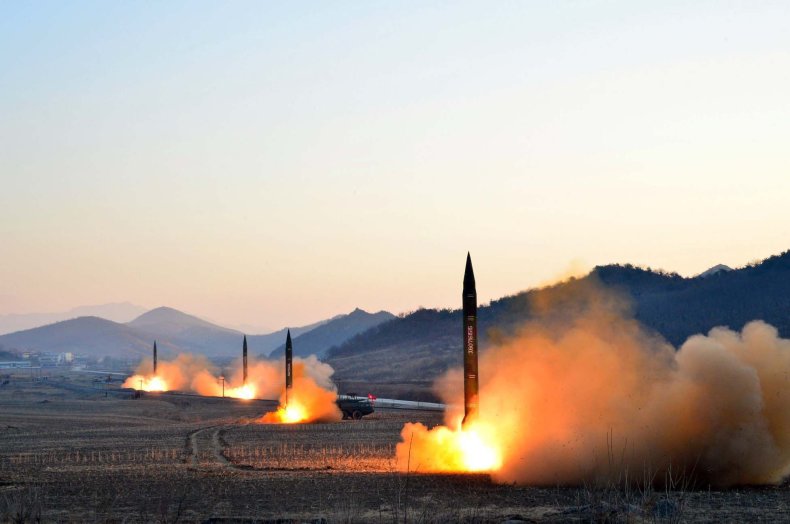 President Donald Trump and North Korean leader Kim Jong Un have been engaged in an escalating war of words in recent months over the reclusive nation's nuclear program and missile tests. The Trump administration has attempted to resolve this dispute via diplomatic means, including economic sanctions, but has so far been unsuccessful.
Earlier this week, North Korea said Trump's recent actions amounted to a declaration of war, an assertion the White House dismissed as "absurd." But the president isn't necessarily dialing down his rhetoric.
"We are totally prepared for the second option. Not a preferred option. But if we take that option it will be devastating, I can tell you that, devastating for North Korea," Trump said on Tuesday. "That's called a military option. If we have to take it, we will."
Amid the heightened tensions, the chances of conventional war with North Korea are currently about 50-50 and the chances of nuclear war are 10 percent, James Stavridis, a retired Navy admiral and dean of the Fletcher School of Law and Diplomacy at Tufts University, told the Los Angeles Times.
The last time the U.S. and North Korea went to war—from 1950 to 1953—it's estimated roughly 2.5 million Korean people lost their lives. The North was hit especially hard.
"Over a period of three years or so, we killed off...20 percent of the population of Korea as direct casualties of war, or from starvation and exposure.... This seemed to be acceptable to everybody," according to Air Force General Curtis LeMay, head of the Strategic Air Command during the Korean War.
Roughly 36,500 Americans and 600,000 Chinese also died in the fighting.
If conventional war broke out between the U.S. and North Korea today, the majority of the fighting would occur on the Korean Peninsula, where America has a heavy military presence. The roughly 24,000 U.S. military personnel stationed in South Korea could make that East Asian country an immediate target for North Korea's 11,000 artillery units. Based on a Pentagon war simulation, a retired U.S. army general said it's estimated such a conflict would result in 20,000 deaths per day in South Korea, the Los Angeles Times reported. And this estimate doesn't account for the use of nuclear weapons.