Was Antifa Restaurant Confrontation Planned by Charlie Kirk and Candace Owens? Pundit Asks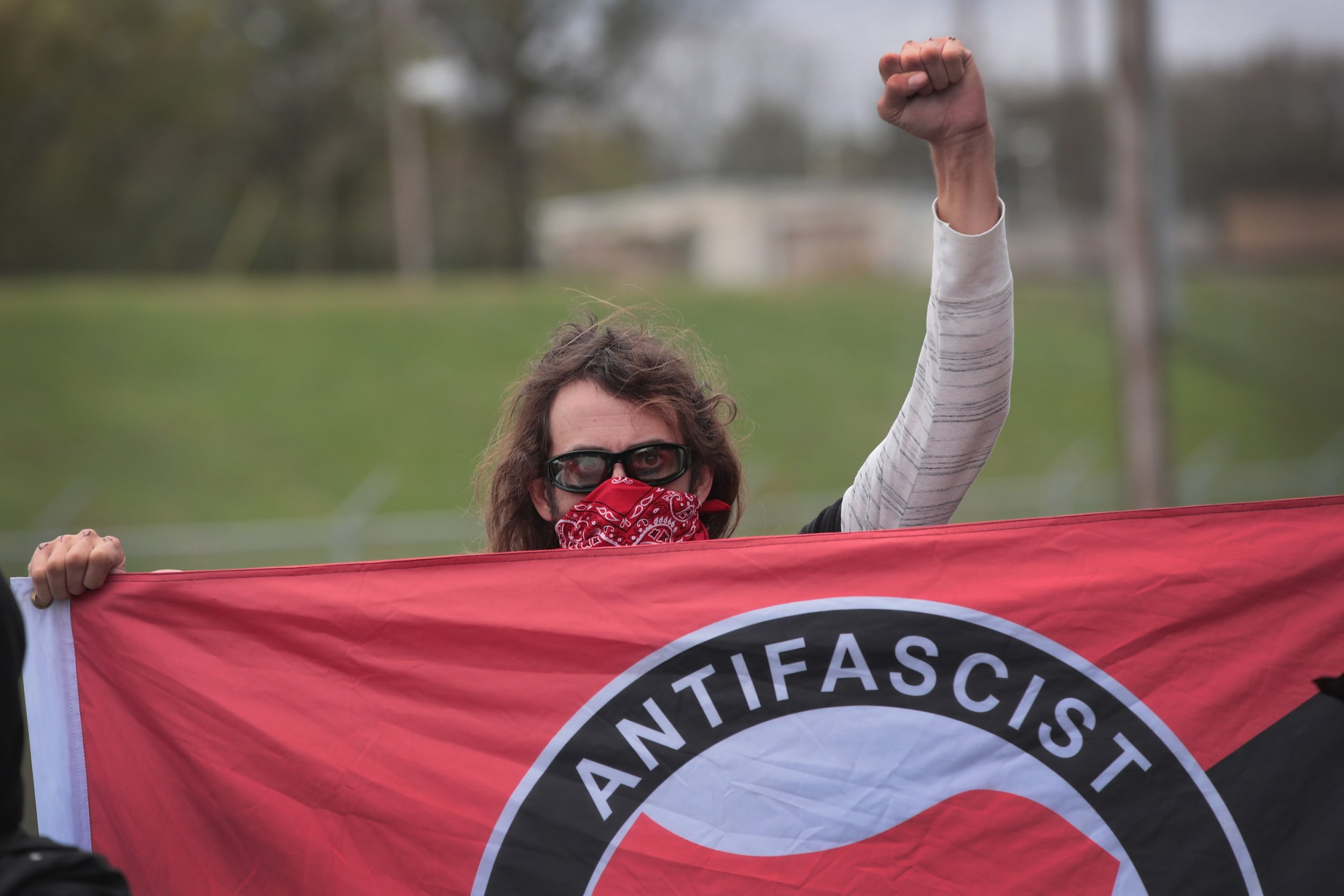 Liberal commentator Chris Hahn has suggested that Charlie Kirk and Candace Owens may have orchestrated a confrontation with Antifa protesters at a Philadelphia restaurant.
Anti-facist protesters surrounded the restaurant on Monday, after learning that leaders of Turning Point U.S.A. (TPUSA), a right-wing organization for conservative college students founded by Kirk, would be dining there.
They followed Kirk, TPUSA's founder and president, and Owens, who works as the organization's communications director as they left the restaurant, with at least one protester pouring water over Kirk's head.
Speaking with Fox News host Laura Ingraham, Hahn raised doubts on how the protesters were able to track down Kirk and Owens so easily.
Hahn said he did not agree with protesters confronting public and political figures in places like restaurants, "where people are eating breakfast."
"That said, I was very dubious on this protest," he said.
"I don't know how these people found Charlie Kirk and Miss Owens–Candace Owens in Philadelphia," Hahn explained.
"I'm suspicious of this, whether or not this is real or not. I'm not saying I know for sure, I don't. But it's kind of weird to me," he added.
Emphasizing his point, Hahn compared the TPUSA leaders to Ingraham, asking why protesters were able to find Kirk and Owens, but did not target public figures like the Fox News host.
"You're a much bigger star, you can go out to breakfast and nobody is protesting you," he said. "So I'm a little dubious on this whole thing."
Regardless of how the confrontation came about, however, Hahn said: "This kind of protest shouldn't happen."
In recent months, there have been a number of instances in which members of the Trump administration have been targeted by protesters while dining at a restaurant.
In June, Homeland Security Secretary Kirstjen Nielsen was confronted by activists over her role in enforcing the Trump administration's "zero tolerance" child separation policy while eating a meal at a Mexican restaurant.
During the same month, White House Press Secretary Sarah Huckabee Sanders was forced to leave the Red Hen restaurant in Lexington, Virginia after the establishment's owner realized who she was.
Read more: Charlie Kirk, Candace Owens claim Antifa protesters "attacked" them at breakfast
In a Twitter post, Owens claimed that Antifa, which she called an "all-white fascist organization" had grown "violent and attacked an all-black and Hispanic police force...because I, a BLACK woman, was eating breakfast."
Owens posted videos of the confrontation, though none appeared to show the protesters becoming violent or attacking police.
Retweeting one of Owens's posts, Kirk wrote: "This is the face of Democrats. Conservatives aren't safe."
He also accused Representative Maxine Waters (D-CA 43rd District) of inciting protests targeting Conservatives after Waters encouraged protesters to confront Trump administration officials and supporters in public places.
Antifa Philadelphia shared an image on social media of one of its protestors throwing water on Kirk, writing that "Charlie Kirk's disgusting homophobic, racist, bigoted presence [was] met by some proper Philadelphia hostility."